OLDSMAR — Developer Grady Pridgen's plan to transform the 40-year-old Oldsmar Flea Market into a regional food and entertainment destination kicked off with a circus, complete with giraffes and camels, horses and high-wire acts, spread over the last weekend in May and first weekend in June.
It was an appropriate introduction to St. Petersburg-based Pridgen's vision for the sprawling, 28-acre property located at the corner of Tampa and Racetrack roads that's long been known as a place to purchase everything from pet birds to pool supplies.
According to Pridgen, who reportedly purchased the 30-acre property for $11.35 million in October, the circus is just the tip of the iceberg when it comes to his plans for the iconic but aging venue.
"The main strategy is to create a regional destination location," Pridgen said after Circus Hollywood's initial Circus of Dreams performance on May 24. "The market is already centrally located in the Tampa Bay area, and I wanted to create a location with different attractions for different ages."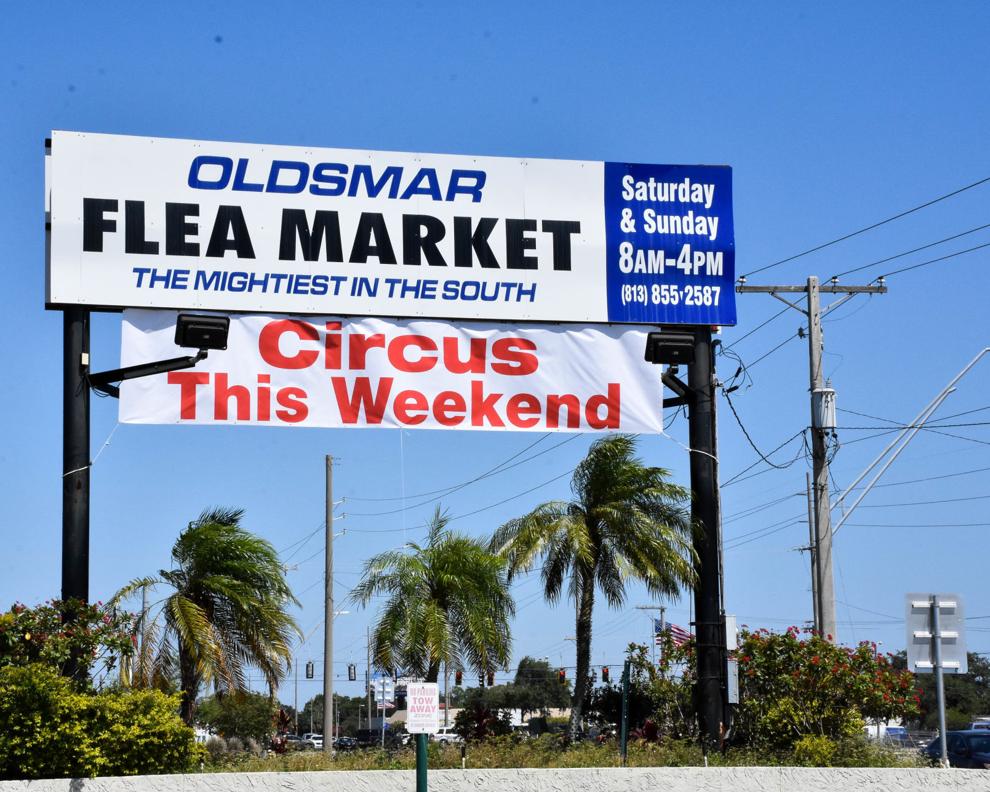 Pridgen's design, which he said will have a "Disney Springs feel," calls for a mix of food, entertainment and shopping options. They include:
A "hangout area," featuring a sports bar, food and drink vendors and a wraparound deck.
An event space, or big top, that will present circuses, concerts, trade shows and other events, year-round.
An old retention pond converted into a catch-and-release attraction for kids, complete with a zipline running over it surrounded by tables, benches, and a gazebo.
A reconfiguring of the vendor booths that will feature a wide variety of offerings, including a daily fresh market.
"We relocated some of the vendors for the new farmer's market, which will be open seven days a week and be all air conditioned, with outside vendors on either side," Pridgen explained, noting he hopes the market will eventually serve as a "farm-to-table" supplier for some of the restaurants. "We'll still have the same amount of spots — 1,000 — we're just reworking them. We're redoing and modifying the mix to attract vendors who appeal to all demographics."
One demographic Pridgen hopes to attract is the foodie demo.
"We've had one food vendor here for 40 years," he said. "Our plan is to add 100 more. If we can, it will become a destination just for food."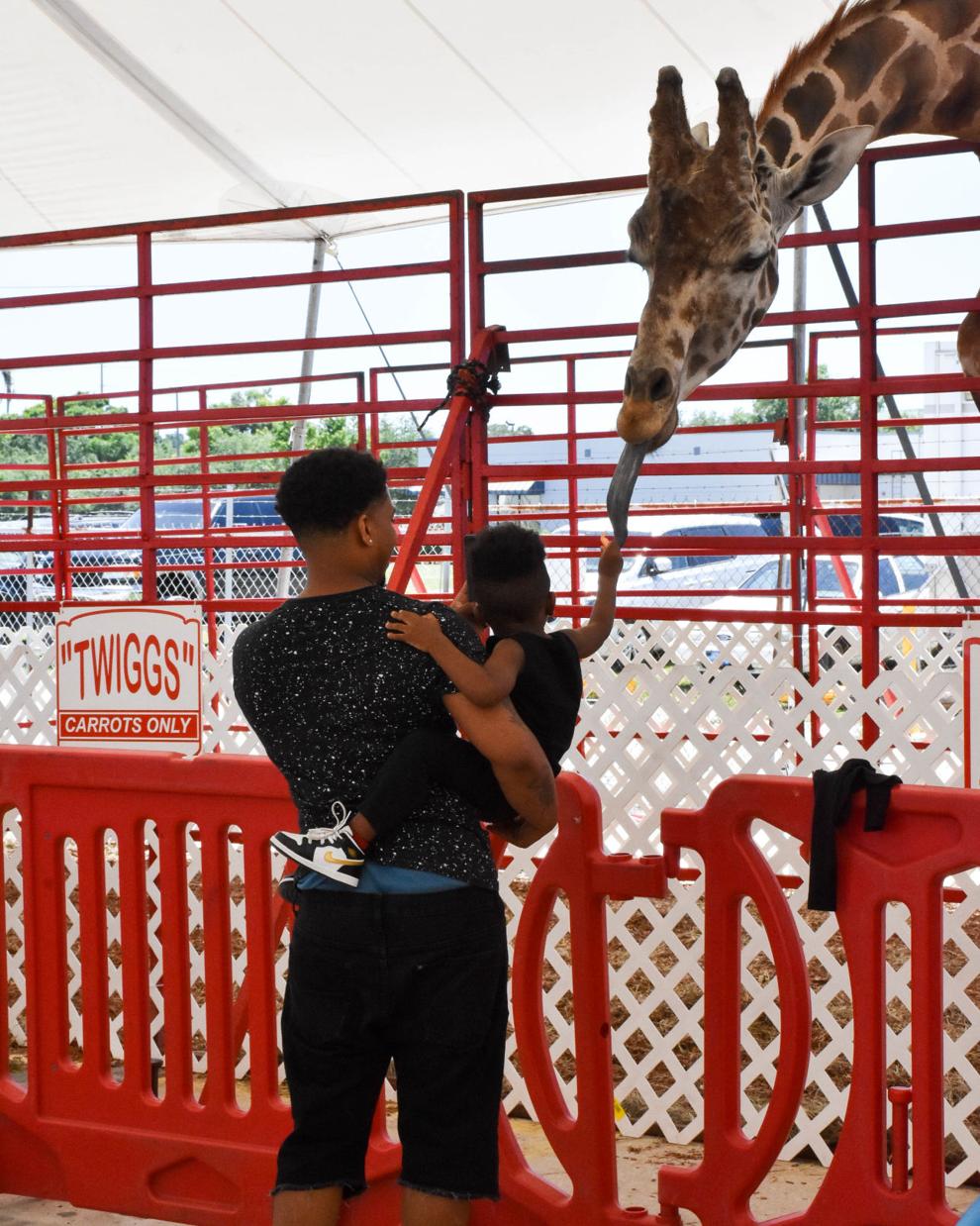 While his plans for the Oldsmar Flea Market may seem larger than life, especially with a pair of giraffes eagerly lapping food out of patrons' hands in the background, Pridgen, who has won several awards for his projects and has been recognized as a top commercial real estate developer in the area, doesn't understand the skepticism.
"The amazing thing is people still think I'm tearing it down," he said. "'When are you tearing it down?' they say, and I say, we have 28 acres, 380,000 square feet of buildings and 300 vendors that have been successful for many years. Very few places get 80,000 cars going by a day, a million people every year. We've got the people coming by here. We just need to give them a reason to stop."
Mayor Eric Seidel believes Pridgen's plan fits with the overall vision to redevelop the Oldsmar's downtown corridor.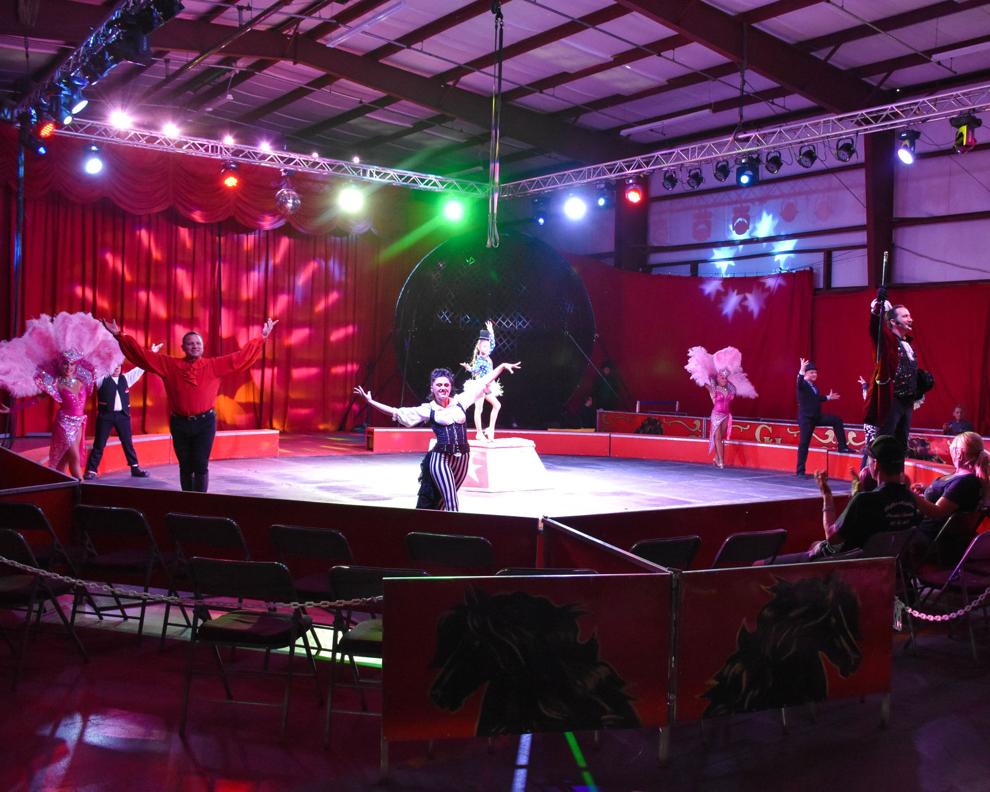 "The city is excited about the long-term plans for the Oldsmar Flea Market," Seidel said via email "The market is a 40-year landmark here that has created a lot of good memories, but it's time for a make-over. Mr. Pridgen's plans to change it from an open-market shopping experience to an entertainment shopping experience will be great for Oldsmar and the region. We look forward to seeing the transformation."
Pridgen is also optimistic about the future of the market, which has already undergone some minor improvements, including new paint and lighting. He said he expects all the work to take about two years to complete.
"There's 300 businesses here, some have been here for 30 to 40 years," he said. "If they can survive with little upkeep and zero advertising then it's rational to think if we provide advertising, enhance the mix and provide advertising, things are only going to improve. The flea market is the main show. I'm just adding new ingredients."