DUNEDIN — Mayor Julie Ward Bujalski believes that the county's transportation infrastructure needs to be improved to keep up with the increase in tourists coming to the area.
Speaking at a City Commission work session June 4, Bujalski said she discussed with U.S. Rep. Gus Bilirakis, R-Palm Harbor, what she considered to be interesting figures about tourism.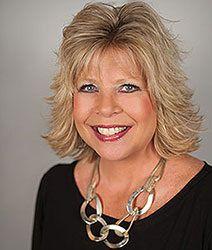 The city's population has increased by about 1,700 people in the past 10 years, about a 5% increase.
Based on information acquired recently, the city's bed tax revenue has increased 77% in the past five years. Consequently, it's not new residents who are causing major traffic congestion in the area; it's tourists, she said.
"The reason I bring this up is because this county needs transit funding, and we need Rep. Bilirakis to help us with that. So those were the figures I gave him, but I think it's important stats for you (commissioners) to have as well."
She said residents are angry about overdevelopment, which they think is directly causing traffic. "I'm not saying it does not contribute. And I can understand the correlation, but I think it's an important stat to know — 5% increase in population versus 77% increase in funding from tourists," she said.
She called the difference monumental and said county officials should be looking at the figures and saying more funding is needed for infrastructure, such as roads and mass transit.
"Because you can't take many more people in here without expanding your infrastructure," she said.
Among other issues, Bujalski asked Bilirakis for his support in obtaining renourishment funding for the Dunedin Causeway.
"The east end of the causeway is slowly slipping away from us," she said.
Bujalski also said there have been issues with the channel leading to Hurricane Pass and into Caladesi Island.
"I can tell you if you take a boat through there at certain times of the day, you are getting stuck," Bujalski said.
She asked Bilirakis for help resolving the problem.
In an interview June 20, Bilirakis said he is talking with mayors in his congressional district and asking them what their priorities are. He said he spoke to Bujalski in general about transportation.
"Transportation is a big issue. Hopefully, we can mark something up in committee," he said.
Though he is not on the House Transportation Infrastructure Committee, Bilirakis said, he can still work with the members of the committee in a bipartisan fashion.
"We can support particular programs. If there is a grant program out there that fits, I'll be fully supportive of meeting maybe with agency heads. I've done it in the past, and we have been successful at it," he said. "With regards to transportation, that's a big issue in our area."
He also noted he was successful at helping to obtain $3 million from the Army Corps of Engineers specifically for the Anclote dredging project and hopes to use his experience to assist in getting funding for dredging work off Caladesi Island.
Bilirakis also said that a new bridge to Honeymoon Island is overdue. If certain projects don't qualify for federal government funding, he will use his ties to state officials in the area to seek help.
"We can work with them as well," he said.
Bujalski said he and Bilirakis discussed issues for 30 minutes.
"When I got to meet with him, he wanted to meet for coffee. I took him to the Dunedin Brewery," Bujalski told city commissioners. "He was loving it."
Bilirakis recalled being there before; he lived in Dunedin for about three years.
"It's pretty neat," Bilirakis said.
Nevertheless, because he had to drive, he stuck to coffee.