DUNEDIN — City Commissioners agreed Dec. 2 to name Deborah Kynes as the city's vice mayor.
Mayor Julie Ward Bujalski said on Facebook that this will be Kynes' last year serving on the commission and "we're sending her off with a big bang! Luv ya Deb!"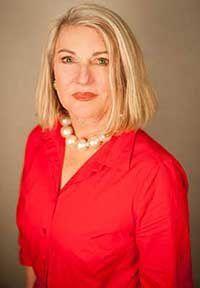 Bujalski's remarks prompted numerous comments from Kynes' friends and constituents.
"Congratulations Deborah Kynes! So deserving. Know we love you and thank you for your unwavering support of the beauty of Dunedin!" said Jane Sweeney.
"Woop, woop! Congratulations Deborah! And no way this is the last and final term!" wrote Gary Banlowe.
"Congratulations, Deborah! Our city is well-served!" wrote David Shelor, pastor of the First Presbyterian Church of Dunedin.
Kynes served on the commission from 1999 until 2009. Elected again in 2014, her current term expires Nov. 8, 2022. Kynes can't seek reelection because of term limits.
According to the city's website, Kynes serves as city liaison to the Dunedin Fine Art Center, the Dunedin History Museum, the North Pinellas Cultural Alliance and to the Historic Preservation Advisory Committee.
She is a member of Leadership Pinellas, Leadership Florida, the Dunedin Rotary Club and the Junior League of Clearwater Dunedin.
"Everything is bittersweet for my last year on the Dunedin Commission. However, I know there will be greater leaders and greater visions that will come with new commission members and I will always be there to mentor and it will be my great pleasure to mentor," Kynes said in a Facebook post.
In other commission matters, Carolyn James, who lives on Bayshore Boulevard, said the park area and the parking lot near the pier at the Dunedin Marina are heavily congested.
As a solution, she and others are asking that a roundabout be placed in the area to keep the traffic moving in the same direction, James said.
"And each day there's a near-accident in the area. It is extremely busy," she said. "Vehicles and pedestrians are in danger of damage and injury. It looks like a demolition derby at sunset."
Along with the 50 to 100 vehicle operators who are distracted looking for a spot to park, big truck drivers should be required to use a nearby motel parking lot where they are taking their loads inside.
"It's a recipe for a disaster," she said.
Bujalski told James that City Manager Jennifer Bramley will look into the issues James raised.