PALM HARBOR — The Suncoast Primate Sanctuary has provided a safe haven for animals in need of shelter and care for more than 70 years.
Run by the nonprofit Suncoast Primate Sanctuary Foundation, the 12-acre facility at 4600 Alt. 19, just south of Tarpon Springs, was founded by Robert and Mae Noelle in 1948 as Noelle's Ark. More commonly referred to in years past as the Chimp Farm, the Suncoast Primary Sanctuary has served as a permanent and temporary sanctuary for thousands of primates, as well as birds, lizards, snakes, goats and gators, over the decades.
The sanctuary has also seen its share of controversies and turmoil in the form of animal rights activists and government agencies. And, as one of the few remaining large swaths of undeveloped green space in crowded Pinellas County, the sanctuary site has long been considered a key spot for potential redevelopment.
Debbie Cobb, who along with her mother and uncle, inherited the facility when her grandmother, Anna Mae Noelle, passed away in 2000, says she has no plans to sell the site, which has been an integral part part of her family's history for more than seven decades.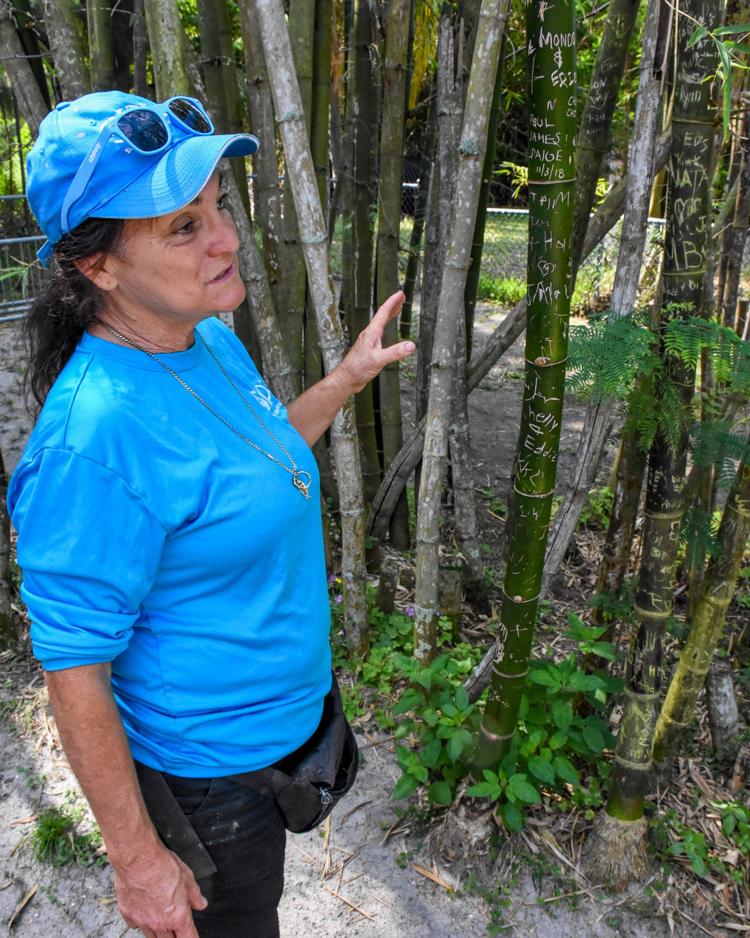 "They've offered to pay me to go away and I said I'm not going away," Cobb said. "I'm fifth generation and when I was 18, no one was doing what we're doing. We were the first (facility) in the state of Florida to have Class 1, 2 and 3 animals. This is my family and I don't plan on going anywhere anytime soon."
Indeed, rather than give in to the multimillion-dollar offers for the property, Cobb and her team of dedicated volunteers have doubled down by undertaking new projects with an eye towards expansion.
During a recent tour, Dale Jacquay, president of the Suncoast Primate Sanctuary Foundation's board of directors, highlighted the efforts to improve and eventually expand the facility, which include a massive clean-up effort on the south side of the property and other cosmetic upgrades, such as a new mural painted on the outer wall.
"We have big frontage, but we need to tie it all together," Jacquay explained as he pointed to an area of the south parking lot that was previously covered by a massive tangle of invasive plants.
The sanctuary is getting a new entrance and signs, Jacquay said. In addition, he hopes to make the sanctuary more accessible to people on the Fred Marquis Pinellas Trail.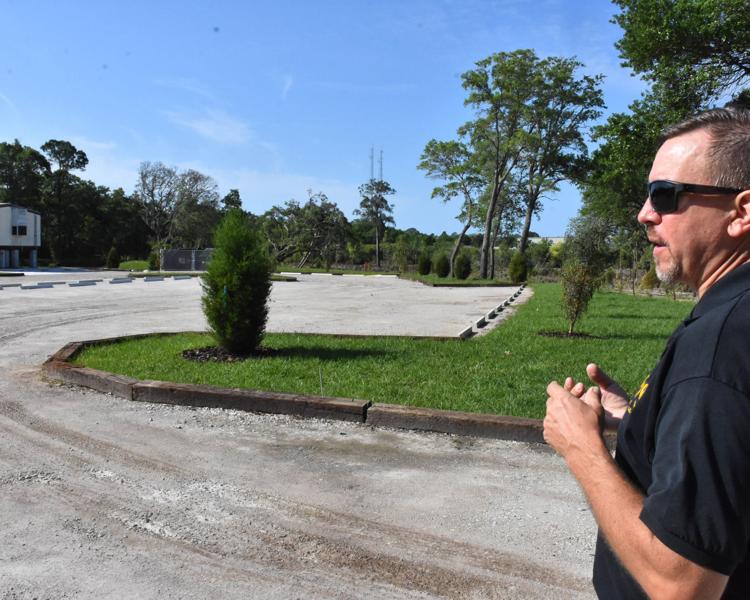 "There's also another 22 landlocked acres on the other side of the trail we would love to utilize," Jacquay said. "But there's all kinds of hurdles to go through."
The next step, Jacquay said, is to raise money to help convert a series of portable modular units that were donated by the county into office, restaurant and learning spaces to make Suncoast Primate Sanctuary more of a roadside attraction.
"We're trying to grow," he said. "Our future goal is to make this Pinellas County's only zoo and really utilize the potential of the area."
The sanctuary, he said, has 120 to 130 animals, but a lot of people don't realize what an educational resource they are for children.
The sanctuary, Jacquay noted, has partnered with the Tarpon Springs High School and St. Petersburg College veterinary programs and other programs. "We have interns come in, because there aren't many places you can get experience with primates and endangered species," he said.
The animals' care, he stressed, will always be the number one priority at the sanctuary.
"We're all volunteers and our first priority is to take care of these animals," he said, noting they meet or exceed all the regulations from the state. "This is a forever-home for abused and neglected animals, including a group of diabetic monkeys we recently saved from being euthanized. These animals are better fed and taken care of than you and I."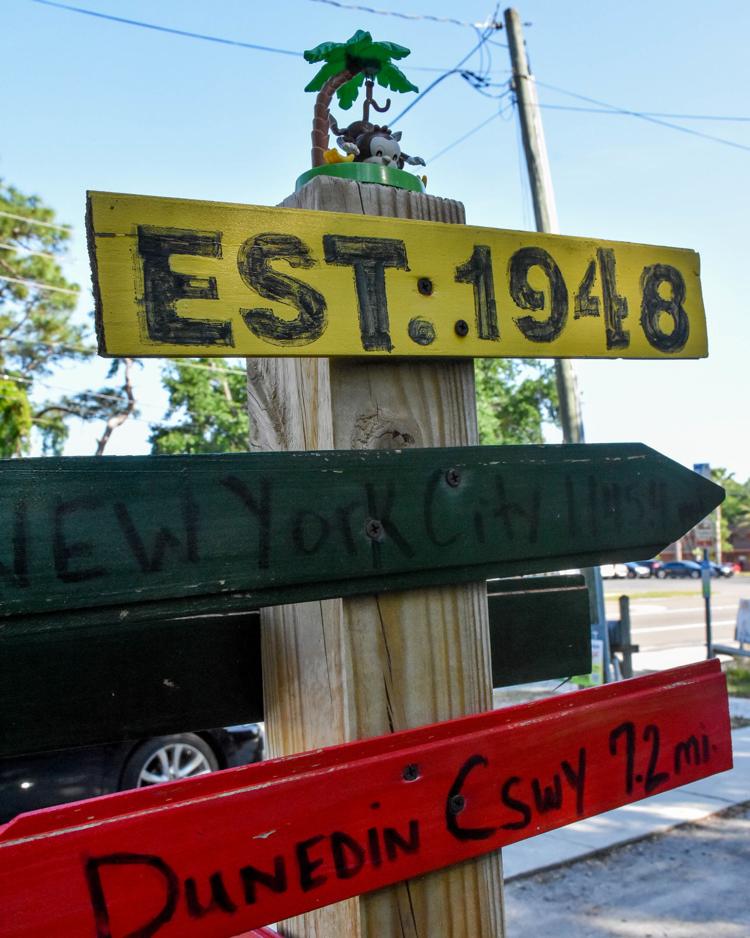 When asked if all the trials and tribulations the Suncoast Primate Sanctuary has endured over the decades, including a recent spate of vandalism and thefts of decorative plants, caused the people who run it to waver in their dedication to the facility, Jacquay didn't hesitate.
"People want us to go under. They would rather see us not be here," he said, noting some neighbors don't like the sounds or smells the sanctuary produces. "But if this were to go away, it'd be another strip mall or condo and we don't want that. This used to be a roadside attraction and a lot of those attractions are gone. We're not going anywhere. My goal is to make our park as nice or nicer than Lowry Park Zoo."