DUNEDIN — The race is on. Six candidates confirmed they are running for offices in the municipal election Tuesday, Nov. 3. They are Mayor Julie Ward Bujalski versus Commissioner Heather Gracy; Commissioner Moe Freaney versus Stacy Rush; and John Tornga versus Mike Quill.
Mayor
Julie Ward Bujalski is seeking re-election to a third term as mayor.
Bujalski, who was first elected to her position in 2014, said she is running again because she feels "in this time the country needs leaders who are accessible and communicate, and it's something I do well. I feel they deserve that."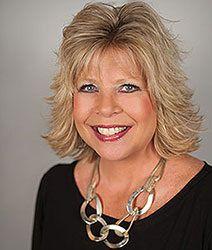 Top priorities for her are traffic congestion, overdevelopment, code enforcement revamping and affordable housing. Also, a priority is supporting local businesses given what the city has been through with the coronavirus.
Her top accomplishments in the past four years included securing a deal with the Toronto Blue Jays to continue to train and play major league and minor league baseball in Dunedin, she said. The team is under a new 25-year lease agreement.
She also mentioned creating architectural standards and working with the county on creating some traffic improvements on the Dunedin Causeway.
"About a year we have been meeting maybe since last October, but because of COVID we haven't," she said.
State and county officials are still communicating on the issue by phone, she said.
"We are just trying to get everything back on track. It's going to depend on budgets, too, because city budgets, county budgets and state budgets are all coming to a crash," she said. "There will be a lot of important decisions made."
Regarding the proposed construction of a new municipal complex, which is expected to be built at Wood Street and Louden Avenue, Bujalski said the coronavirus, which could affect revenue streams, plays into the discussion of the project. The commission has been discussing design schemes over the past several months.
"All of it plays into it. I think any good leader would take a step back at everything. Look at all our things in our capital improvement projects. I do think it is a priority, but I think we have to review everything about the building. Are their cost savings that we didn't think of before?"
She believes one of the biggest issues that city officials need to consider is grants because they understand the federal government is looking to award such funds to stir the economy and for certain projects.
"I think it's important to be one of those shovel-ready projects and try to gain some of that money. That might mean putting the project off just a little bit," Bujalski said.
Bujalski, who grew up in Dunedin, was elected to the City Commission in April 2006 and served two appointed terms as vice mayor.
She spent 20 years in the fashion merchandising industry as a buyer, product developer and in other positions. 
She is a board member for Forward Pinellas and the Tourist Development Council, among her many government functions. She has been involved in youth activities and is a lifetime member of the Dunedin Boat Club.
Bujalski said the most difficult part of her job is caring too much.
"Especially now. Sometimes you just want to wrap your arms around everybody and say it's going to be OK," Bujalski said. "Trying to find ways of helping people and reacting fast enough. Government tends to be slow. I really want to get rid of red tape. I'm tired of red tape. I'm tired of things taking so long. If it's the right thing to do, let's just do it."
Heather Gracy, who holds City Commission Seat 3, was prevented by term limits from seeking re-election to that office. But she is still eager to serve.
She said some signals went off last year during the budget-adoption cycle that encouraged her to run for mayor.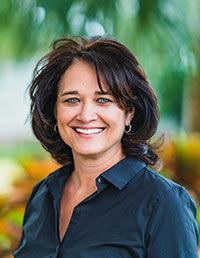 "And then they started sounding some alarms, the signals did, about code enforcement. I was really very concerned about what my neighbors were going through," Gracy said.
"Knowing that I was term-limited, the next position for me in the city I love is Dunedin mayor. So I wanted to help and continue to give the residents the voice I am giving to them right now as their elected official," she said. 
The role as mayor would offer residents a transparent voice, she said.
"Sometimes I think that my role as vice mayor or as commissioner is to make sure what our residents are saying and talking to me about gets put into the city record. A lot of times our meetings run so long I don't have that ability," she said. 
An example of that is looking at the proposed city hall complex, she said, which is huge in what it means to the community, such as falling under the city's goals.
"But yet we found ourselves a little behind there. About six months behind. Making sure that project and people are brought together for the residents to discern and to vote on through their voice is why I want to run for mayor. It's to give the residents their voice back," she said. "Sometimes in my role as commissioner and watching what was happening in meetings, the residents couldn't get their voice heard. They still don't have answers to questions that I don't have answers to."
Though commissioners are discussing plans for a new city hall, she wants to know in what form of it will be suitable.
"Which expression matches us? Some of those signals the projects we have in Dunedin were really questioning me and how we are going to pay for them. Yeah, we want a new city hall, but wow, how do we want it?" Gracy said.
Asked to comment on some of Gracy's remarks of residents not getting their voices heard, Bujalski said she has "a long history of allowing everyone to speak. As a matter of fact, I've heard commissioners complain because we allow too much speaking."
She noted that she has asked for public comment for every item on the agenda, and Gracy is called on every item.
Gracy is past president of the Suncoast League of Cities. She also is a member of the board of directors of the Florida League of Cities.
The Dunedin native takes pride in her advocacy on behalf of Dunedin, such as her trips to Florida League of Cities events.
"I'm going to Tallahassee and spend the time I do there with our representatives and senators and learning what impacts they may have back home," she said.
Prior to her work with the City Commission, Gracy spent nearly a decade working for a worldwide mutual fund company, Franklin Templeton, with offices in St. Petersburg and Fort Lauderdale.
Gracy also has extensive service with nonprofit organizations, such as being American Cancer Society Relay for Life event chair.
She has been complimented for her leadership role in getting a crosswalk established for golf carts at Skinner and Bass boulevards.
"Still watching those people cross there safely kind of warms my heart. It was the wild, wild west where they were," she said.
Going into 2020, she said serving on the commission has been terrific public service but remains concerned about the future for Dunedin.
"For kids and grandkids and for students. When we look at our spending it takes me right back to budget and why I had concerns last year," Gracy said.
Seat 1
Moe Freaney is finishing her first term as a city commissioner. A city resident since 1984, she said she has seen Dunedin grow from a little sleepy town, but emphasizes that residents' top priority for the city is to maintain its charm. 
The city did a professional citizens survey about a year ago that Freaney thinks was good because it helps to "validate what you are thinking."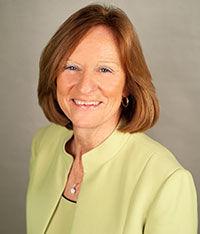 "For me continuing to advocate for responsible growth and development that fits Dunedin's charm is number one. I'm very proud of sitting on this commission the last four years that we have made significant code changes in regards to things like building heights, setbacks and landscape buffers that we have built into the code so we actually have a little bit of ability to set some standards," she said. "Developers want to be here, and we think that we can have the ability to set some good strong codes that people are willing to live with, and it helps the citizens get what they want."
The former assistant county administrator, who has held several positions in county government, recently was named temporary county Human Resources Department director, but she emphasizes that county officials are preparing to interview several applicants for the slot.
"I made it clear in every step of the process that my job as Dunedin commissioner was paramount," she said, "because I love being a commissioner and I'm committed to that. That's my number one gig."
Freaney serves on the Dunedin Fine Arts Center Advisory Board and Mease Manor Community Advisory Board among her civic activities.
Freaney noted the city is in the process of writing an environmental plan to ensure that city officials are responsible stewards for their resources.
"It's a big priority for me," she said.
Another priority that came out of the citizen survey was the need to focus on traffic safety.
"We have through traffic go through the city. That's a tough one, especially when you come down Edgewater on Alt. 19," she said.
She said what's known the Skinner Boulevard Complete Streets Project will be a "great change for that area."
Another of her goals that was completed was the hiring of a new city manager.
The commission voted in June 2017 and "got something very good in Jennifer Bramley," she said.
Freaney, a management consultant, is a former Dunedin assistant city manager.
"I love living here. I love being part of the community. I love when I worked here. I think I'll live and die here, and I care passionately that we keep the care and the specialness that is so treasured by all the citizens."
Stacy Rush, an occupational therapy assistant working for Encompass Health Care, has been a Dunedin resident since 2008. Living in a duplex years ago, she observed drug sales. 
"I notified the sheriff's department. I notified the City Commission, and it wasn't that it fell on deaf ears, it just fell on the shrugging of the shoulders and move on. I decided that we could do better. Something has to be done."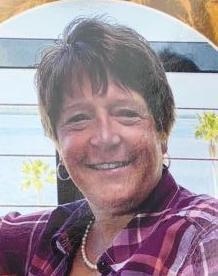 Over a period of time living on the south side in Dunedin she began noticing some neighborhoods were getting ignored. 
"It wasn't one thing. It was a series of what's going on here?" she said.
She was also concerned about what she considered overdevelopment and overspending. Such issues encouraged her to run for office.
"For over 40 years of my life I have been giving back to the service of others," she said, "and not getting rich off of it because I felt the need to always to give back to my friends and family and neighbors when needed in an emergency."
She's also served in the U.S. Coast Guard and in law enforcement.
The chairwoman of the Dunedin Public Safety committee said that in October 2019 she got concerned about some project costs, such as the proposed city municipal complex at more than $20 million and a $3.28 million emergency operations center and Toronto Blue Jays operations.
She thinks city officials have discovered with the coronavirus that they have financial problems.
"If we don't stop spending, it's only going to take one natural catastrophe to sink our city," she said. 
Her other priorities include making sure that first responders have the equipment that they need, and that all sheriff's deputies be equipped with cameras on their uniforms to protect residents and officers as well. 
Rush also wants to address environmental issues.
"I want to continue to support efforts in protecting and maintaining our parks and green spaces, and find other ways of using non-hazardous chemicals to control insects, pets and weeds," she said.
Seat 3
John Tornga wants to make sure city officials are applying good common sense in open government and in leadership.
"I'm running on a real basic campaign with a focus on fiscal responsibility and accountability," said Tornga, a former city commissioner. 
He touts his experience and involvement in the community and Dunedin government in his bid to serve again. 
Asked to discuss key issues, Tornga said he is in favor of putting the new city hall project on hold.
"For several reasons, not the least which is we have really made some major commitments over the past year and half from the spending side. We have allocated the Penny (for Pinellas) fund out for a full 10 years. We are borrowing money, etc., based on some pretty significant assumptions," Tornga said. 
He also said the assumption is that Penny for Pinellas revenue and other forms of government assessments will continue.
"If any of those don't fall to fruition, we have a problem," said Tornga, who has lived in Dunedin since 1990.
Decisions have been made that are really pressing city officials at this point in time, he said, and he thinks city officials need to be more financially conservative.
"We have a good tax rate, and I think it's sufficient. And I hope we would stay with that tax rate, and not have assessments. In order to do that, we need to make sure we have adequate reserves and that we keep some powder dry," said Tornga, who lost his commission seat in the last city election to Jeff Gow.
Asked what he thought were his biggest accomplishments while he served on the commission from 2014 to 2018, he said because of his relationship with Forward Pinellas, a county planning agency, the city was able to get the $100,000 funding from them as part of the Complete Streets project.
He also had an active role in the formation of the U.S. Military committee to provide support to veterans and takes pride in leading the effort to bring a World War II era Landing Vehicle Tracked to the Dunedin VFW post on Douglas Avenue. The amphibious vehicles were initially developed, built and tested in Dunedin.
Tornga is a U.S. Marine Corps veteran who served as a company commander in Vietnam. He has been vice president of marketing and sales for AMG Inc., a Fortune 100 company, as well as holding other positions for that company and numerous others.
He currently serves on the city's Public Safety Committee. He has served as chairman of the Board of Finance and the Water Front Task Force and as a board member of Dunedin's Council of Organizations among other civic and government work, which he hopes to continue.
"I was involved in the Blue Jays in keeping in our city. I was sort of a driver to ensure that we kept our financial reserves to the level that we needed to keep them," Tornga said. "I think that was very, very important. I was sort of a watch person for the concept of transparency within city government."
Mike Quill is passionate about public service, whether it's volunteering to help the homeless or dealing with quality of life issues as a member of city government committees.
He believes his 30 years of experience in law enforcement along with his extensive volunteer work and business background will serve him well if he is elected to the City Commission.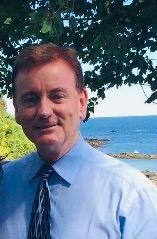 A resident of Dunedin since 1988, Quill is a businessman who owns real estate property in downtown Dunedin. He retired from law enforcement as a command level officer and was acting police chief for the city of Gulfport during his tenure.
"I'm running for Dunedin City Commission Seat 3 to ensure all citizens have a voice and are represented. No matter what the issues are it doesn't matter," he said. "Wherever you live downtown, uptown or cross town, you need to know and have confidence that the man or woman on the dais has my back and is willing to listen to you."
He has served on several boards and committees in city government, including 10 years as chairman of the Public Safety Committee, which addressed a variety of issues, such as a fire boat, red-light cameras, bus stops and walkways.
Among his priorities is addressing the need to find a balance between having a vibrant business community and maintaining the city's quaintness.
Downtown parking also is on his mind.
"I think parking is an issue. I think we have to have more clarity on parking," he said.
Quill is not in favor of offstreet metered parking, especially in a walkable downtown like Dunedin, and noted that parking garages are being discussed as part of the solution.
"I think it's a necessity because we have to deal with parking," he said. "We need to know where that revenue is going and how that's going to be used to ease that issue going forward in the future."
He also wants to address the city's code enforcement efforts and customer service, saying he's received a lot of complaints about those topics.
"We have to deal better. As far as customer service goes with the city, we have to treat people better," Quill said.
He's opposed to foreclosing on property because of an ordinance violation. The city is being sued by a homeowner fined $30,000 stemming from unmoved grass, a controversy that made national headlines.
Regarding plans for the proposed municipal complex, he has heard talk about delaying the project.
"Whenever I hear the word delay as a commissioner, I get a little concerned. I need to know the ins and outs of that. I need to know why what's the best plan and what the best practices are," said Quill, who is in favor of plans for the complex as opposed to having several buildings in town for city services.
"For the size of the city we have, I think it would be better for citizens, and I would reach out to them to make sure I'm correct. I think a one-stop shop for our seniors and for our citizens is a good idea," he said.
Quill continues to volunteer for the Tampa Police Department, helping homeless veterans, high school students and others. He twice has received officer of the year awards.
He emphasized putting people first if he is elected. 
"My number one priority is the citizens. They must be heard, validated, and they must have input on what's going on in the entire city," he said.