DUNEDIN — Penny Lane is more than just a whimsical reminiscence from the minds of the Beatles' Paul McCartney and John Lennon.
Penny Lane is a real place, there beneath the blue Dunedin sky.
But perhaps not for long.
Penny Lane, "The Ultimate Beatles Museum," located upstairs at 730 Broadway in Dunedin's downtown Stirling Commons, is currently cramped for space and may have to find a larger venue for its autographed guitars, vintage posters and Beatles ceramic figures.
You won't find a barber showing photographs of every head he's had the pleasure to have known at the museum, but where else can you find artifacts like a Beatles slot machine and clothes worn by Lennon and Ringo Starr?
But at some point, you may not find Penny Lane in Dunedin at all.
"We're being wooed," said founder Dr. Robert Entel, a retired Dunedin physician who introduces himself as "Doctor Robert," an obvious reference to the song of the same name from the "Revolver" album. "Economic development departments from St. Petersburg, Tampa, even Washington, D.C., have contacted us, although I don't want to travel hours to see my stuff in Washington, D.C."
The impressive display of Beatles artifacts and souvenirs at the Penny Lane Museum will cause even a casual fan to be overwhelmed by Beatlemania, or at least it will generate some fond memories of the band's influence on the world and '60s popular culture.
Penny Lane is not easy to find, which is perhaps appropriate for a museum named for the idyllic Liverpudlian memories of Lennon and McCartney. It is located up winding stairs on the second floor in the back of the building. Walk through the Stirling Art Studios and Gallery and in back you will find a five-foot cutout of the Fab Four to greet you.
You'll receive a warm welcome from Doctor Robert, who donated the exhibits to the museum from a personal collection gathered from all over the world. The items range from the esoteric — a letter certifying that the band stayed at a certain hotel — to the fabulous, such as Beatles gold records.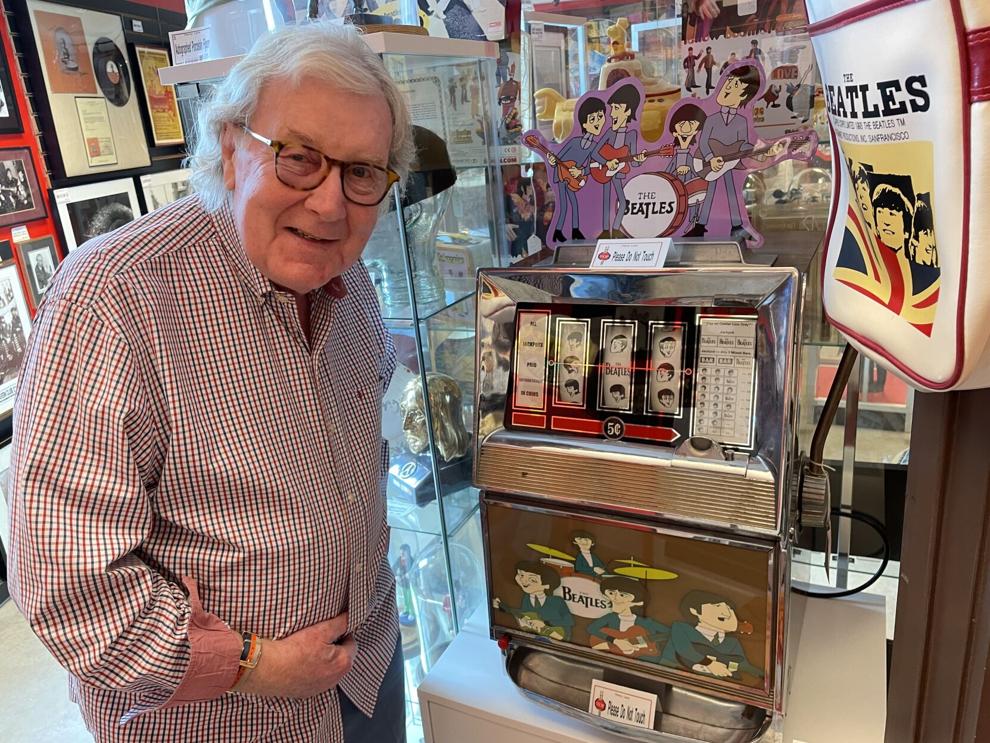 Curator Colin Bissett also acts as a guide, and he enthusiastically points to concert posters with explanations of their origins and the rhythm and blues acts on the bills that influenced the Beatles. Bissett, a Liverpool native, or "scouser," as they are called, was lucky enough to have seen the band play several times during their formative years at The Cavern Club.
"The place smelled awful," he said. "There was no ventilation and it smelled like cigarette smoke. The rest rooms were filthy. If you went there and walked down the street, later people would say, 'Oh, you've been to The Cavern Club.' They could smell it on you."
But Bissett said no one knew the Beatles would eventually make it big. Coming from a depressed postwar Liverpool, Bissett said everyone just wanted to escape the city. As for the members of the Beatles, he said he saw nothing special about the band. Like everyone else, the band members just wanted to get out of town.
"They were just another band," he said. "They were one of us. 'Hello George, hello Paul.' Were they the best band? I don't know. But when they went to Hamburg (Germany), they were superstars to us. They had left Liverpool."
Such are the stories that Bissett can tell with his delightful Liverpool patois.
Meanwhile back at the museum, a 501(c)(3) nonprofit, it is open from 11 a.m. to 3 p.m. Thursday through Sunday.
It has no admission fees.
Very strange.
The museum is a mainstay of downtown Dunedin. Bissett estimates that roughly 600 visitors tour the museum each month, and all the people that come and go like to say hello to Bissett and Entel.
Dr. Robert said only about 20% of his collection is on display and the museum needs a bigger space.
"I really want to stay in Dunedin," said Entel, who practiced medicine in the city for 32 years. It breaks Dr. Robert's heart to think the museum would move out of the city. But he said there are few places that are big enough in downtown Dunedin to hold the full collection.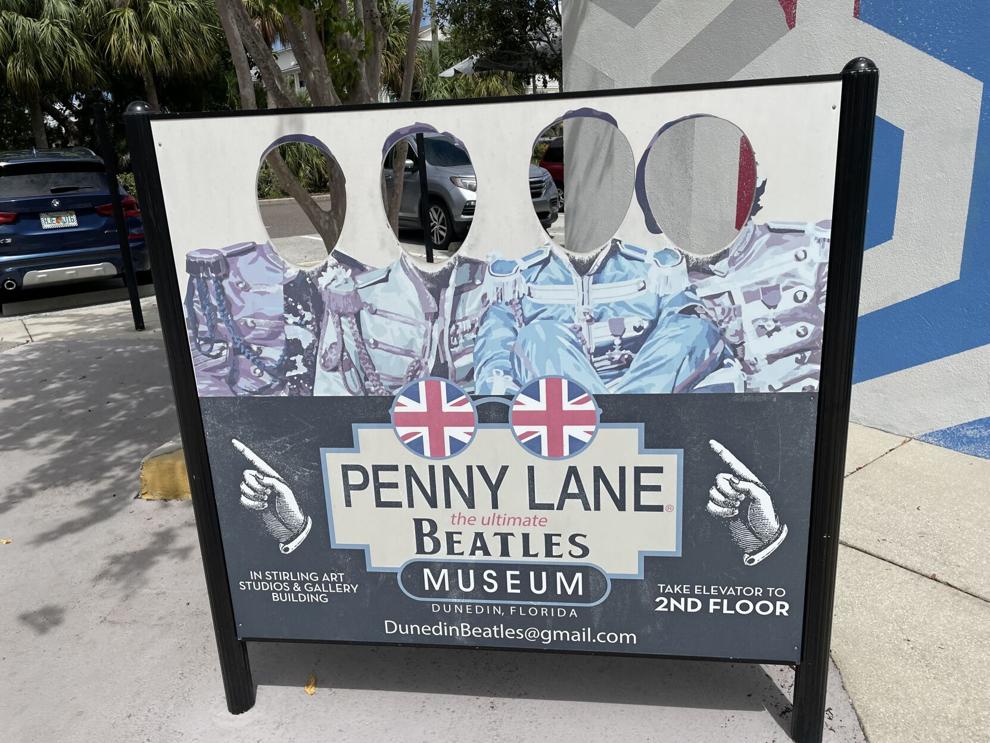 City representatives have met with Doctor Robert and Bissett, and are actively working to find the right place for the museum.
"We recognize what a great attraction they are, and we've been looking for opportunities out there," said Sue Burness, communications director for the city. "We're so happy they put this collection on Broadway. We want to keep them. The challenge is that the real estate market is so strong, especially downtown. It's so fluid and in great demand."
Meanwhile, Entel and Bissett operate the museum in a Penny Lane state of mind. It is a laid-back atmosphere full of storytelling.
When asked to name their favorite Beatles song, Bissett, knowing Doctor Robert is a McCartney fan, demurred and said: "I like George Harrison. It's 'Here Comes the Sun.'"
Dr. Robert's favorite Beatles song?
"'Penny Lane.' It's such a happy song."