OLDSMAR — While the proposed multimillion-dollar development of downtown Oldsmar continues to struggle to get off the ground, the city's public art program is soaring.
On Sept. 17, the City Council approved a contract for nearly $40,000 with artist Donald Gialanella, allowing the St. Petersburg-based sculptor to create an "iconic" public art piece called "Taking Flight" for installation in the downtown district next spring.
According to the terms of the contract, which is not to exceed, $37,815, the "industrial metal art" piece will feature a pair of wings made with Corten steel and Oldsmobile parts that will stand approximately 20 feet tall. The interactive sculpture is designed to encourage visitors to "wear" the wings for photos and social media posts and will be identified specifically with Oldsmar due to its exclusivity.
In 1916, Ransom E. Olds, the founder of the Oldsmobile and REO car companies, bought the land on Upper Tampa Bay that became the city of Oldsmar.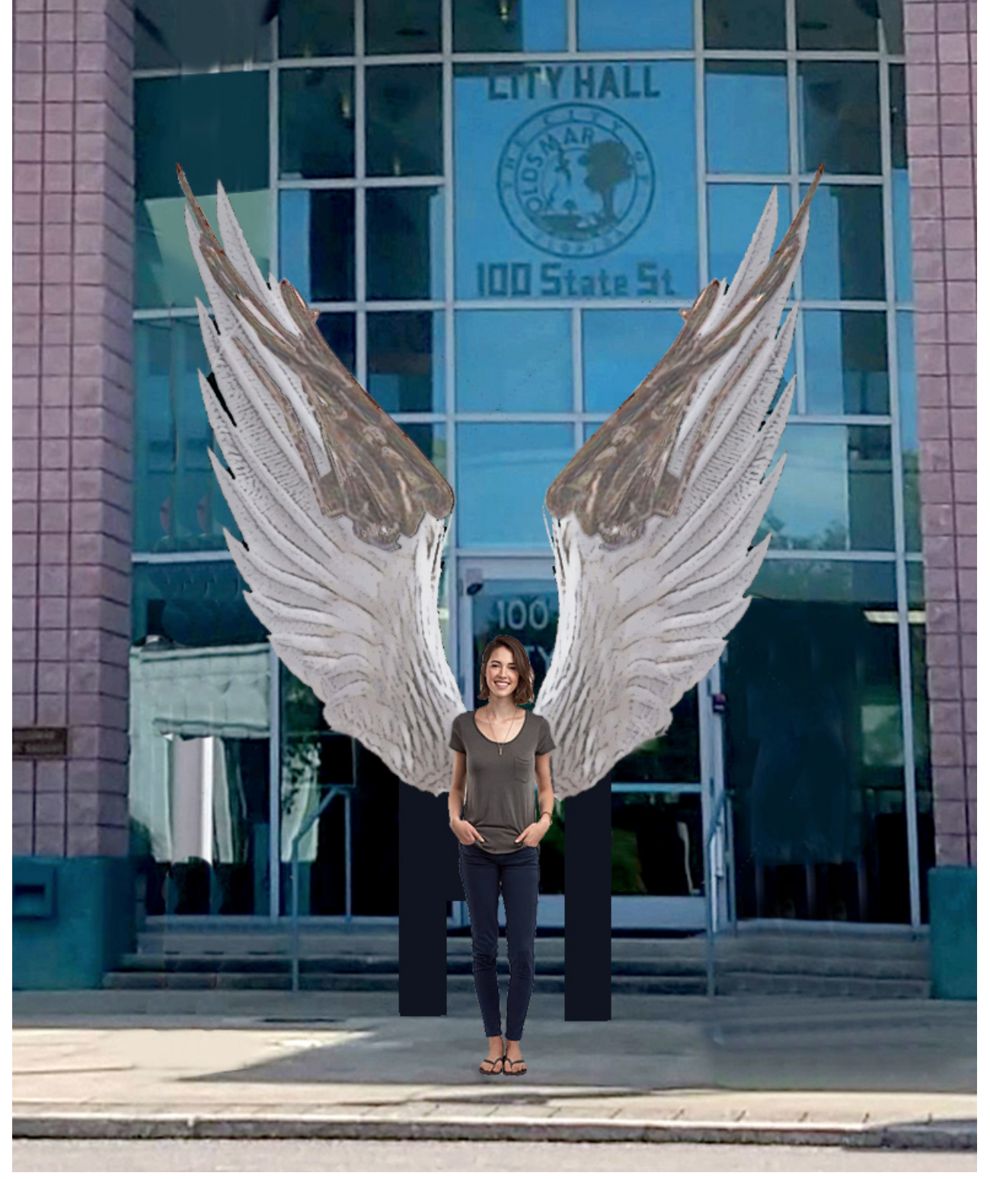 "I just wanted to point out that in the contract it does state the artist shall not make any exact duplicates," Council member Linda Norris said. "This is gonna be a one of a kind, Oldsmar. It's not gonna be anywhere else. So, that's awesome."
Mayor Eric Seidel said he agreed, and the item was quickly approved, 4-0. Councilwoman Gabby McGee, who has announced she will give up her City Council seat because she is moving to Barcelona, Spain, for business reasons, was absent.
When it's completed, "Taking Flight" will join a handful of public art projects that have popped up around Oldsmar in recent years.
In addition to the colorful murals painted on the bandshell façade at R.E. Olds Park in 2016 and at the entrance to Sheffield Park in 2018, earlier this year officials unveiled the Unveil the Trail campaign, where patrons could spray water on sidewalks in several spots in town to reveal animal tracks and fun nature facts.
"In last year's budget, enhancing public art opportunities was identified as a priority by the City Council, because we feel public art helps create a sense of place and inspire learning and creativity for residents," Assistant City Manager Felicia Donnelly said at the temporary project's unveiling May 7.
According to Donnelly, "Taking Flight" has the potential to put a spotlight on Oldsmar's burgeoning public art scene while highlighting the city's 100-plus-year history.
"This piece will represent both Oldsmar's rich history and its vision for the future," she said, adding the public art projects "help to create a city's identity, enhance experiences and reinforce social connections."
According to the terms of the multiphase timeline presented with the agreement, fabrication of the piece is set to begin in November and be 50 percent completed by Feb. 1. The fabrication is scheduled to be finished April 1, with the piece being delivered April 15. The projected completion date is April 15.