PALM HARBOR — The Mark Mazurek Gaming Center officially opened at the Palm Harbor Library during a well-attended ribbon-cutting ceremony Sept. 27.
The room, which is named after a beloved former library staff member who died in 2017, features a large array of retro and contemporary video games, dice games, tabletop role-playing games and traditional board games. The facility also features a specially designed gaming table as well as Mark's personal collection of plush Pokémon toys.
During the ceremony Mark's parents, Karen and Bill Mazurek, said the library "was like a second home" to their son, leading them to decide to fund the gaming center after he died to help keep his memory alive.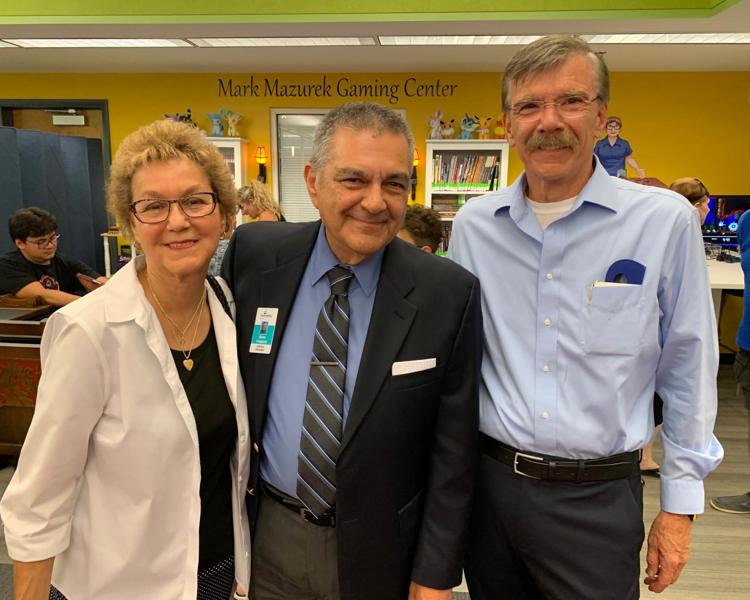 "Board and card games have a long history in libraries, but video games are just beginning to be widely accessible in library use. We are thrilled to be on the forefront of that trend and believe the Mark Mazurek Gaming Center is great evidence of our library's evolving role in the community as a gateway to knowledge and technology," Library Director Gene Coppola said. "We are very proud of this beautiful new center and the bold step it represents of our library adapting to the emerging needs of our members and the changing technologies they use."
According to officials, library members can check out video games as well as tabletop role-playing games and all their accessories from the gaming center. It is believed to be one of the largest public circulating collections of RPGs in the country, according to library officials.
The Mark Mazurek Gaming Center at the Palm Harbor Library is located at 2330 Nebraska Ave.