OLDSMAR — When Oldsmar officials on May 31 received an offer letter from Grady Pridgen, president of Pridgen Development and the owner of the Oldsmar Flea Market, expressing his desire to purchase a 6.2-acre city-owned lot on St. Petersburg Drive for $4.8 million, the City Council agreed to hear him out on June 7.
But after Pridgen came to the meeting with no substantial plan for the land, known as the "library property," outside of what was mentioned in his letter, which included paying $2 million more for the land than the current bid, the council decided to move forward with the developers of record, Devon Rushnell and John Bewes.
"You can look at this letter and there's some wonderful things, including the price," council member Katie Gannon said after Pridgen spoke about his plans to "improve" Rushnell's workforce housing/townhome proposal by adding more greenspace and trails to the development. "But it is a letter. We can take Mr. Pridgen at his word that he intends to submit more, but I'm not comfortable with the information I have in front of me to do anything at this time."
Gannon's fellow lawmakers, including Mayor Dan Saracki, agreed.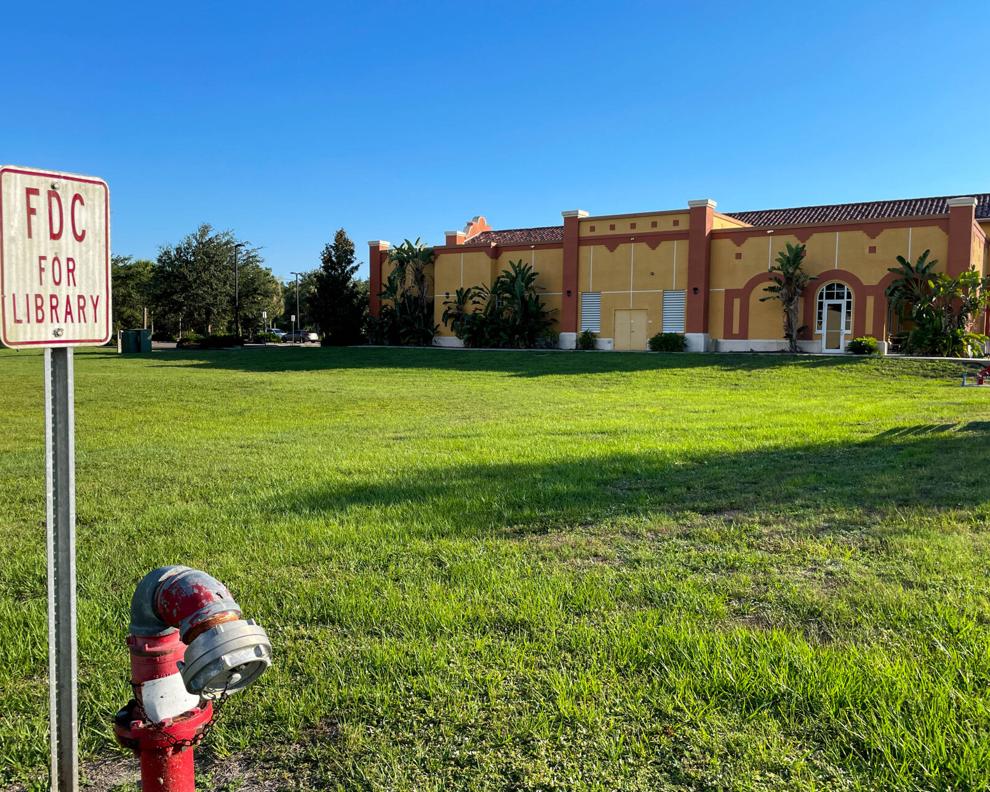 "I personally (think) two million dollars is a lot of money for that property," Saracki said of the difference between Pridgen's bid of $4.8 million for the site compared to Rushnell's $2.8 million offer. "But I think we're pretty well deep with the Bewes organization and this project that's been going on for two years."
When asked to provide some details of his proposal, Pridgen said his "plan was to open it up and add more greenspace," noting the number of units would be "in the vicinity of 80." He said he understood the city is "really far down the road with the other party, but I think I can improve the plan, and I know I can improve the offer." When Gannon asked why his bid was so much higher, Pridgen said, "prices have gone up substantially the last two years, so the numbers work, or I wouldn't make the offer.
"Oldsmar is blessed with great demographics," he said. "You have some great assets here and I'm impressed how the community gets together and talks about what they want."
Ironically, it was feedback received from a recent spate of public meetings about the library property that convinced the council to stick with Rushnell.
"In the three open houses that we had for this development project, the numbers of those who agreed or strongly agreed were around 82 and 84%," council member Steve Graber said. "So, the input, all of it was positive, and so to put the brakes on the project after we received that input, I'm having a hard time with that."
Rushnell is slated to present the latest version of the development agreement, which has been revised several times since the group initially engaged in talks with the city in October 2020, to the council on June 21.
Ultimately, council members told Pridgen they respected his reputation and appreciated his offer, and they welcomed him to come back in two weeks and present a more detailed plan alongside the Rushnell group. Gannon also said she'd be "delighted" if Pridgen "would also be interested in submitting a site plan for the City Hall property," adding "we do have that (request for proposals) potentially coming soon."
When asked outside the room if he planned to take their advice, Pridgen said he'd "have to sleep on it. I know I came to this project late in the game, so I'll have to think about what I'm going to do next."
Asked for his reaction, Saracki said he'd welcome Pridgen's involvement with other development projects.
"If Grady wants to move forward with the City Hall project, please do," he said. "He's a smart guy and a genius when it comes to developing, so I think he knows it's not a bad idea to move on that and I say come on, let's go!"
As for the way the situation was handled, the mayor said, "it shows our city is coming together. We're listening to the people. We're listening to developers. We're listening and working together as a team and moving the city forward. I think it sets the course for our city. We're on track for our new future."