PALM HARBOR — Cindy Redmond has been donating blood and platelets for almost 30 years in Tampa Bay. On Oct. 28, she achieved her 100-gallon donor milestone, having helped to save hundreds of lives and families along the way
Raymond, who lives in Dunedin, is one of the select women to join the elite ranks of the fewer than 250 people who have given 100 gallons or more of blood in Florida since blood banking began during World War II.
Redmond's father was a regular blood donor so when she started college at USF she began to donate whole blood occasionally. In 1990, Redmond started working at Pinellas County Utilities where the OneBlood bloodmobiles visited regularly and she began to give more often. At times she would go to a donor center to give and a staff member, upon seeing her great veins, encouraged her to begin donating platelets, which can be given up to 24 times a year.
So, every two weeks after work Redmond, of Dunedin, began to donate blood in this special way. Once, she was asked to donate granulocytes, which are white blood cells, for a child fighting an infection. She had to visit a different donor center to have that blood component drawn and in their lobby, she saw a red 55-gallon drum with some donor names on it. She decided then her goal was to reach 55 gallons, which then turned into 100 gallons.
One of the people helped by Redmond's donations was Don Davis, who shared his story and thanked donors at the event Oct. 28 event at OneBlood's Palm Harbor Donor Center. Davis underwent chemotherapy in 2010 for severe aplastic anemia, as well as transfusions of red blood cells and platelets to replace those his body wasn't making.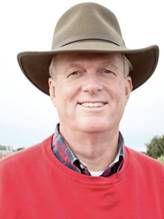 When that treatment wasn't successful, Davis received a stem cell transplant; his recovery required about 100 units of red blood cells and 50 bags of platelets. His transplant transformed his blood type from O negative to A positive.
Generally, healthy people age 16 or older who weigh at least 110 pounds can donate blood. All donors receive a wellness checkup including blood pressure, temperature, iron count, pulse and cholesterol screening, plus a surprise gift.
OneBlood's Palm Harbor Donor Center is located at 33825 US Hwy. 19 N.