DUNEDIN — The Toronto Blue Jays kicked off their 2023 spring training season in true Dunedin style — with a golf cart parade around town that culminated with the colorful procession pulling into TD Ballpark to as much fanfare as the crowd could muster coming off the city's Mardi Gras parade the night before.
But no hangover was going to prevent Jays fans from coming out and enjoying the free event sponsored by Duke Energy on Feb. 19, as the Major League Baseball team treated thousands of patrons to free hot dogs and sodas, live entertainment, games, prizes, photo ops on the field and more.
According to team officials, the open house is a tradition in Dunedin that was halted by the pandemic, meaning this was some fans' first opportunity to see the refurbished ballpark at 373 Douglas Ave.
"This is something we've done for a while, but it's the first one since COVID, so for some fans this is their first chance to see the ballpark's renovations," Chris Valentine, an account executive and broadcaster for the Dunedin Blue Jays minor league club, said of the $80 million remodel completed in 2020.
"A lot of Canadians haven't been here for a few years due to the pandemic," Valentine said. "So it's great to have them back."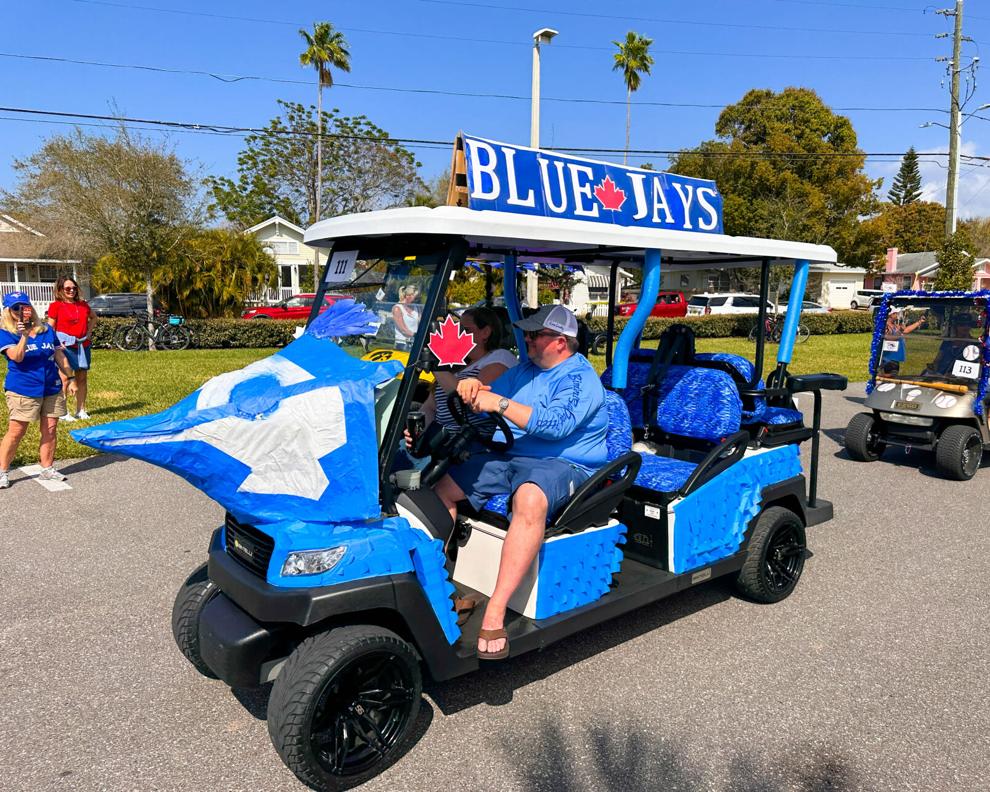 Indeed, many fans of all ages came to bask in the warm February sun and gear up for the Jays' Grapefruit League season, which starts with the home opener against the Yankees on Sunday, Feb. 26.
"We were preparing for 2,000 or 2,500 people, but I think we'll end up beating that," Valentine said, adding the lines on the lower concourse made the park look as full as it typically does before a first pitch.
As he stood with a group of friends near the DJ booth, where kids and adults danced under a steady stream from a bubble machine, Canadian native Tom Bonell said he was impressed with the event.
"I've been a Blue Jays fan all my life, but I've only been to Dunedin once before," Bonell said as he showed off a souvenir poster of Jays star Vlad Guerrero Jr. that he purchased for $20. "This is awesome. It's a beautiful stadium and Dunedin is a very cool community. I love the area. It seems like a lot of fun."
For more information on the Toronto Blue Jays 2023 Spring Training season, visit mlb.com/bluejaysspringtraining.com.