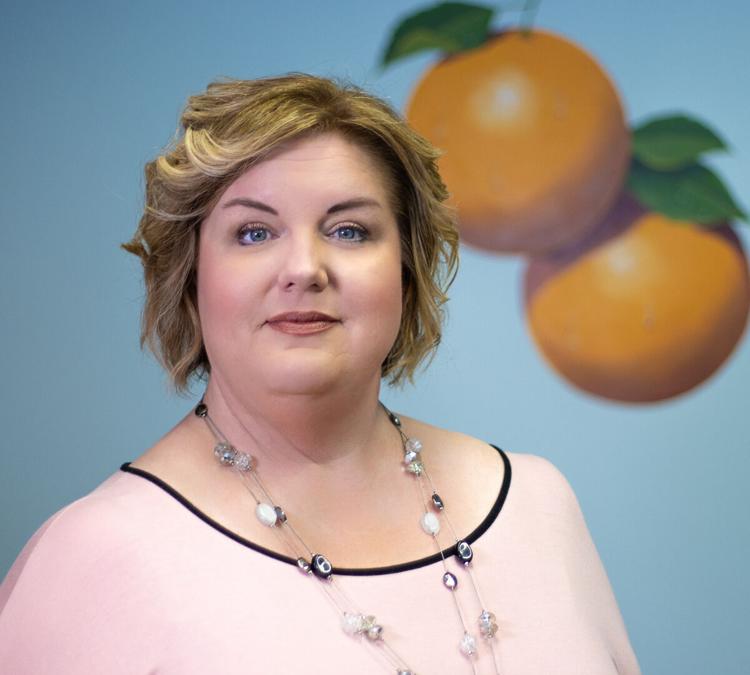 DUNEDIN — The Downtown Dunedin Merchants Association presented the Orange Award to Tampa Bay Newspapers marketing executive Kristina Garcia for her work in the community.
She received the award in acknowledgment of her "outstanding contribution in making our community a better place to live, work and play." Garcia serves as treasurer of the Downtown Dunedin Merchants Association, parliamentarian of the Dunedin Chamber of Commerce and secretary of Dunedin Cares Inc. She is also the Pinellas County Council PTA president for 2020-2021 and is on the board of directors for the Pinellas Education Foundation, among her many other community activities.
"I love my community, I love our papers and what I do brings great joy to me," Garcia said. "I am not a person that cares about titles; it is about how I feel when I help. If someone needs something, I just want to reach out to them no matter what; everything I commit to comes from the heart."
Garcia is married and has three children. She lives in Palm Harbor and has worked for TBN for three years.
Drive-in movie night returns
DUNEDIN — Dunedin Parks & Recreation will present "Drive-In Movie Night: The House with a Clock in Its Walls" on Friday, Nov. 13, at Highlander Park, 903 Michigan Blvd., Dunedin.
Enjoy an evening of music, trivia and a movie under the night sky. Park opens at 6:30 p.m. Movie begins at dark and is shown on a large, outdoor movie screen in the park. Tune in to your car radio to listen to the movie.
Tickets are $10 each car and must be purchased in advance, in person at the Dunedin Community Center, 1920 Pinehurst Road. Parking is included in the fee and is first-come, first-serve. In order to maintain physical distancing, there is a limited capacity of 50 cars and participants are required to remain inside their vehicle. Patrons may bring their own food. Tailgating and alcohol is not allowed.
For more information, call 727-812-4530.
Dunedin Youth Guild to hold Virtual Tour of Homes
DUNEDIN — The Dunedin Youth Guild will present its inaugural Virtual Tour of Homes. The tour will be presented online Saturday, Dec. 5, beginning at noon.
During these unprecedented times of social distancing, the guild wishes to continue its time-honored tradition of showcasing beautiful and unique homes while raising funds to help support the youth of Dunedin. This year's tour includes a mix of traditional and modern homes that highlight enchanting architectural features, one-of-a-kind works of art, cozy kitchens, crackling fireplaces, comfy libraries, and Christmas trees.
In addition to the tour of festive homes, this year's tour will also include some unique collection presentations from guild members as well as auctions, vendors, and online shopping. For over 50 years, the Dunedin Youth Guild's annual Tour of Homes has been kicking off the holiday shopping season.
Proceeds from this event benefit the Dunedin Youth Guild's youth scholarship program and other youth-focused community improvement projects. Tickets for this year's Virtual Tour of Homes are available for $25. To purchase tickets, visit www.dunedinyouthguild.org/?page_id=189.
The Dunedin Youth Guild is a 501(c)(3) nonprofit organization that financially assists the youth of Dunedin. Last year, over $40,000 was distributed in scholarships and grants. Visit www.dunedinyouthguild.org for more information.
Celtic Shop holding contest
DUNEDIN — The Celtic Shop of Dunedin has a new addition, and it needs a name.
A stained glass/mixed media mosaic artwork of a Scottish bagpiper was created by local artist Dee Rodrigues at the Institute for Creative Arts.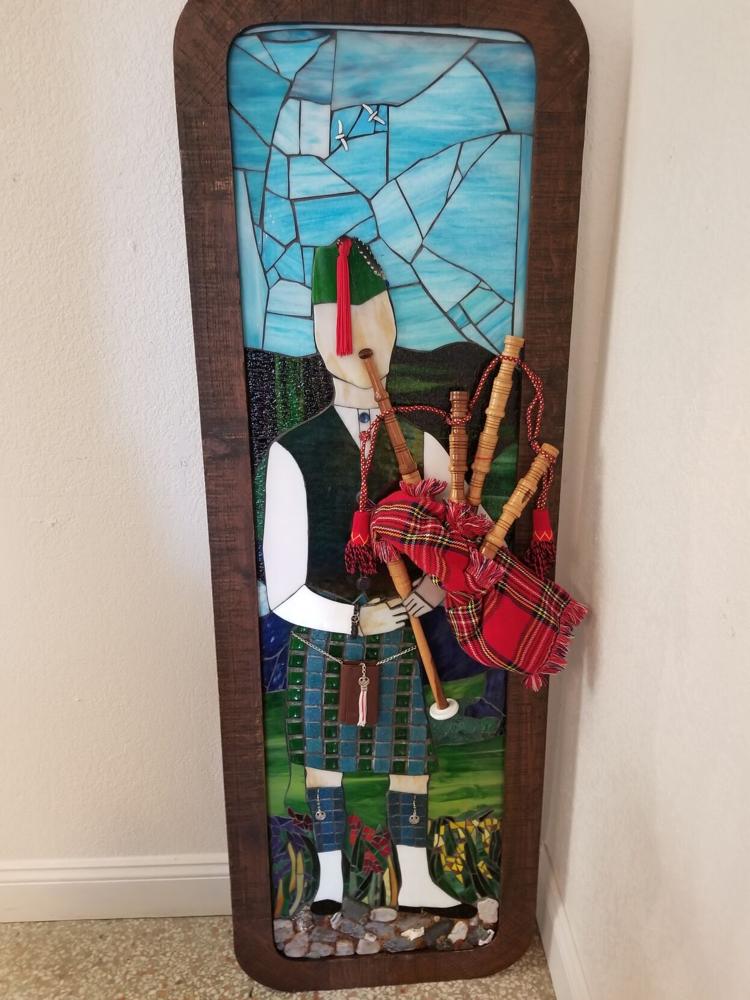 The shop at 354 Main St. is holding a naming contest for the Scottish gentleman.
To submit your suggestion, email celticshop@verizon.net or visit the shop with your entry by Nov. 18. The winner will be announced Nov. 20 and will receive a $25 gift certificate from the shop.
Friends of Boy Scout Troop 10 to host fundraiser
DUNEDIN — Friends of Boy Scout Troop 10, a 501(c)(3) not-for-profit organization, is hosting a frozen Wild Game Stew drive-thru Sundays, Oct. 25 and Nov. 2, at the VFW Post 2550, 360 Douglas Ave. in Dunedin.
The event is designed to raise money for the centennial celebration in February 2021. The frozen mild stew is venison and pork with vegetables and potatoes in quart containers — three servings — that were made fresh by Angie at the VFW.
For information about the centennial and becoming a member, visit www.FriendsofBoyScoutTroop10.com.