OLDSMAR – Brunch is quickly becoming one of the most popular meals of the weekend, and in Oldsmar, Suegra Tequila Cantina gives brunch an authentic Mexican flare.
Brothers Matt and Craig Vario own four restaurants, including Suegra Tequila located at 4022 Tampa Road, which has been open since early April.
Suegra, which means mother-in-law, inspired by traditional Mexican food, drawing from Mexico City, Oaxaca, Veracurz, and the Yucatan Peninsula, said Tyler Hipsley, who helps manage and market the Vario brother's locations.
The location features Spanish architecture, wood beam celings, Mexican art décor and dinner seating by candlelight.
The Suegra crew said the demographics of Oldsmar drew them in, and they decided they wanted to bring authentic Mexican food to the city and surrounding areas by introducing a fresh approach.
"We are the new trend," Hipsley wrote in an email interview.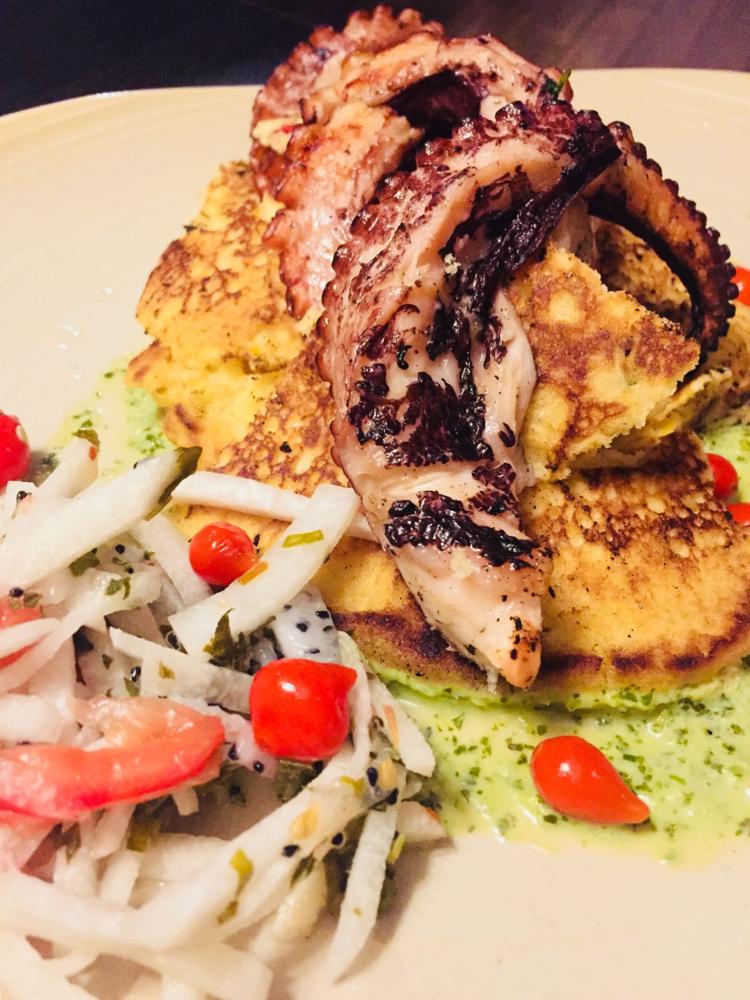 Staying on trend, they boast a famous Sunday brunch.
"We were formerly City Fish Grill and known for our Sunday brunches, actually best in the Tampa Bay area," Hipsley said. "We still bring you that famous Sunday brunch with past favorites and new Mexican inspired brunch choices."
This also includes bottomless mimosas, sangrias, bloody mary's and margaritas.
"Suegra also has one of the most captivating tequila bars in the Tampa Bay Area," Hipsley wrote.
"Guests will enjoy our restaurant's outstanding tequila bar featuring 200 plus varieties of tequila with a wide variety of different labels. Our margaritas are hand-made with only the freshest ingredients including fresh squeezed juices and 100 percent agave."
Authenticy is important to Suegra staff.
He made it clear. They are not a "tex-mex" location.
"Recipes and dishes are created with ingredients that are fresh and some native to Mexico," Hipsley wrote. "Corn is the basic starch and the base of many recipes such as tortillas, sopes, pozole, menudo, tamales and many more which are all made fresh in our scratch kitchen. The other basic ingredient for Mexican cuisine is chili peppers, which we use in our other recipes such as adobo, moles, pozole, and many others as well."
The restaurant also features Mexican Street Food, which can include tacos, quesadillas, barbacoa, carnitas and oven roasted chicken.
All of this, is complements of the chef.
In August, the restaurant hired Chef Jeff Acol.
"Chef Jeff Acol, who's hometown is Kealakekua, Hawaii, studied at Le Cordon Bleu College of Culinary Arts in Portland," Hipsley said. "He is executive chef and co-owner of a restaurant, A Table Apart, which is top rated. Chef Jeff has also been a winner of the Lionfish Cook-Off in the annual Southwest Lionfish Derby and a culinary adviser on the show 'Top Chef' when the show came to Hawaii in 2006."
Acol is responsible for having redesigned the menu to create new entrees.
"The Menu contains Mexican classics as well as dishes you would find in Mexico City's booming culinary scene with South and Central American influences as well as Global influences as food has no borders," Hipsley said.
They also brought on Manny and his wife, mother and sister-in-laws, a Mexican family and close friends of the management staff,  who have collaborated on the recipes and menu to create dishes.  Hiplsey added that their insight gives Suegra an advantage many Mexican restaurants will not experience.
Suegra Tequila Cantina is open Monday through Thursday, 3 to 10 p.m., and Friday and Saturday, 3 to 11 p.m. Sunday brunch is 10:30 a.m. to 2:30 p.m. and dinner will be held from 3 to 10 p.m.
To check out the menu, visit www.suegratequilacantina.com/dinner-menu/.