When she was 11 years old, her dad saved enough money to buy her a pony.
When she was 17, someone gave her a cow for Christmas. She was thrilled, and planned to start her own little herd.
Eight years later, when she was 25, Lois Elaine Oxnam came knocking on Alfred D. Boyd's door asking for a job at his Big Boot Ranch — at 10,000 acres, the largest cattle ranch in Pinellas County, with Hereford, Angus and prize Brahman herds. She arrived in an old truck, which she owned, dressed for work. She was 5 feet, 3 inches tall, and weighed around 90 pounds.
According to newspaper accounts, Boyd was skeptical, but decided to "give her a chance." He soon learned that she could outwork most men and knew how to do everything needed on the ranch. She was hired, and before too long, she became the ranch foreman and general manager. She continued working for Boyd for 32 years, overseeing care of the herds of cattle, supervising the building and maintaining of miles of fences and caring for and training horses and dogs.
When the museum unveils new exhibits showcasing Palm Harbor history later this fall, Lois Oxnam and Boot Ranch will represent East Lake's agricultural past.
"We can't wait to have a cowgirl in the gallery," said Carol Cortright, the museum's operations manager. "We look forward to introducing our guests to many fascinating characters who played big roles in the development of North Pinellas County, especially Lois."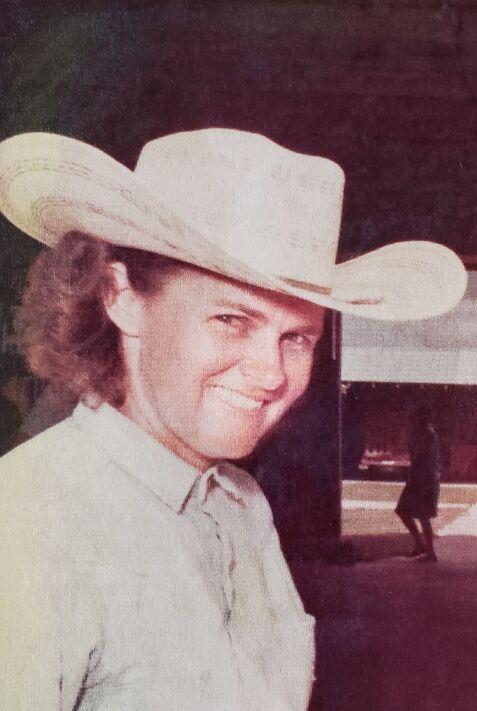 Lois Oxnam was born in Fruitville (near Sarasota) on Dec. 17, 1927, on a celery farm where her father, George, was a mechanic and her mother, Mary, cooked, scrubbed, sewed and worked in the celery fields. Lois worked in the celery fields as well, but she also learned to herd cattle, mend fences, repair tractors, bale hay, care for sick animals, build a barn and a chicken house, and perform the many other necessary tasks needed. Because of severe asthma, she did not finish high school. She had one brother, Richard, born in 1930. She worked at several nearby farms from 1946 to 1952, was briefly married and then left the area to arrive in north Pinellas and the Big Boot Ranch in 1953.
Accomplishments
She was queen of the Florida State Championship Rodeo at Arcadia in 1950 and 1954, and was selected as All Florida Cowgirl in 1957. She participated in many riding competitions and roping matches. She was the "cover girl" for several issues of Brahman Review, and was chosen as a head outrider for the 1976 Centennial Wagon Train from Polk County to Valley Forge, Pennsylvania. Numerous newspaper and magazine articles were written about her accomplishments throughout her life.
Tragic accident
She was selected by then-Gov. Bob Graham to represent Florida in the Texas Sesquicentennial Wagon Train in 1985, but before the event, she was killed in a tragic accident. On Oct. 29, riding in a group of about 150 in a "Super Ride," a 14-mile square ride in Pasco County, from and back to the Sertoma Youth Ranch near Dade City to raise money for Sertoma charities, someone dismounted and their large horse ran away. Lois and other riders turned sideways to create a "fence" to stop the horse, but it plowed into Lois and her mount, knocking Lois to the ground. Her head hit the hard asphalt, and she remained in a coma until her death several days later on Nov. 1, 1985. She was 57. She is buried at Sylvan Abbey in Clearwater, and was carried to her burial in a red covered wagon, dressed in frontier garb.
Working Days
While working at Boot Ranch, Lois became known in the area for her ethical behavior, her punctuality and her pride in each day's work. She was respected as a ranch hand and was the first woman invited to show animals at the Cattleman's Livestock Auction in Tampa. She brokered the first international sale of Boyd's prize Brahman cattle. She assisted in hosting visitors to the ranch, including tours arranged by the Cattleman's Association and the U.S. Department of Agriculture. Visitors included international delegates from Central and South America, the Philippines, South Africa and Turkey.
As Boyd began selling parts of the Boot Ranch to developers, he deeded 28.5 acres of land with creek frontage to Lois in 1978. She called this home Indian Field Ranch and built a log cabin and other buildings there. Her mother, who had come to live with her at Boot Ranch in the 1960s, died in 1983 at age 90.
Lois rescued a baby bobcat trapped in the brush and it became her pet, named Kitty Bob. Her white Anglo Arabian horse was called Cautious Lady.
Information on Lois Oxnam used in this summary came from various articles in the Clearwater Sun, the St. Petersburg Times and the Miami Herald, and from details gathered by Terry Fortner in 2013 and used to nominate Lois to the National Cowgirl Hall of Fame.
Looking ahead
The Palm Harbor Museum is now open by appointment only for RSVP tours on Fridays and Saturdays. Tickets must be purchased on Eventbrite; follow the link on the museum's website or Facebook event page to reserve your tour, which must be booked in advance so we can schedule a docent to lead your visit. Small groups up to six people are allowed in at one time and masks are required inside the Hartley House.
The museum is undergoing a major transformation this summer with the creation of all-new exhibits that showcase not only the original family who lived here, the Hartleys, but also the development of the greater Palm Harbor region. Guests will see temporary exhibits and learn about the history of the Hartley House until the new exhibits debut later this fall. Get a sneak peek now with a guided tour. The cost is $5 per person over age 12; free for children 12 and younger. Tickets available through Eventbrite.
Complimentary tours have been reserved for museum members in good standing, on Fridays and Saturdays at 1:15 p.m. Members must email the museum, with the subject line "Member Tour," and include the day they would like to attend and the number of people in their party. Please give at least 24 hours' notice so we have time to schedule a volunteer docent.