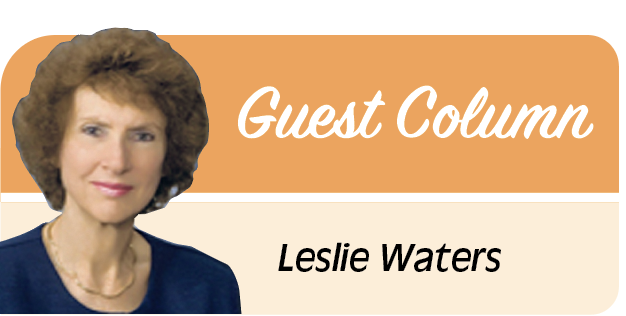 On Monday, July 4, 2022, the United States of America will be celebrating a grand birthday of 246 years, so it is time to take a red-white-and-blue look at patriotism. 
It is time to sort through jewelry boxes, to find that favorite flag lapel pin and to sport a patriotic tie or snappy scarf to wear with pride.
And of course, with the sizzling hot weather we are enjoying here in the City of Seminole and the other 410 municipalities throughout the Sunshine State, it is a must to enjoy an ice cold red-white-and-blue popsicle at the end of a busy day. 
What does patriotism mean to you? It means different things to different people. 
To some, participating in the national anthem at the Rays game, or standing for the thrilling MacDill fly-over at the Bucs game, or reciting the Pledge of Allegiance at the beginning of an important meeting, is patriotism. 
My patriotism has been strengthened a great deal with consultant assignments in such faraway places as Southern Sudan, Somaliland, Egypt, Jordan, Indonesia, Bosnia-Herzegovina, and Sri Lanka, countries where enhancing their democracies are challenging and where people respect and watch everything American! 
In reflection, patriotism started with me at my childhood home in Gulfport, Florida. The American flag was always displayed in the front yard on various holidays, and dinner conversations about my father's experiences as a Navy pilot during WWII and my husband's Army experiences in Vietnam were eye-opening and memorable. 
It was of great honor to serve in The Florida House of Representatives (1998-2006) as a state representative and speaker pro-tempore, and especially exhilarating to be a part of a 120-member legislative body standing with our hands over our hearts while reciting the pledge to the flag at the beginning of each day of the session. It always gave me inspiration to carry on the "people's work" with intensity and determination for the rest of that day. 
It is an honor to be the mayor of the City of Seminole, and when we convene to conduct the business of the citizens two evenings a month, each meeting begins with an invocation lead by a member of the council, followed by a hearty recitation of the Pledge of Allegiance. 
As an USFSP adjunct political science professor, I always made it a point to share a YouTube version and re-creation of Frances Scott Key's writing of the national anthem during the War of 1812 with the students. To see this video and listen to the words is to really appreciate the soldiers who were under siege at Fort McHenry in Baltimore Harbor. The lyrics "by the dawn's early light," "through the perilous fight," and "the rocket's red glare, the bombs bursting in air" remind us that even after a hard fought battle, and after the death toll was counted, our nation was still free, our flag was still waving, tattered and torn, but we had not lost the war, our national identity was intact, and "our flag was still there." 
The City of Seminole and The Seminole Kiwanis Breakfast Club have partnered since 2015 with the Field of Honor, a display of over 300 sponsored flags in front of City Hall and the U.S. Post Office. Also, a flag proudly flies daily in front of all city buildings. 
Over the years I have helped in placing flags at the gravesites of veterans at Bay Pines Cemetery on Memorial Day; waving flags with Freedom Square Patriots on national holidays, and giving out flags to the drive-through clients of the Seminole Interfaith Food Pantry.
At a political meeting of over 100 people recently, I was pleased to lead the Pledge of Allegiance with gusto. I am a life member of the Veteran of Foreign Wars Auxiliary (VFW-A), and recently spoke to the Clearwater Chapter of the Daughters of the Revolution Several years ago I advocated with the American Legion Post #273 to get a flag pole and flag installed in front of Movie Studio Grille Theater. Done! 
Here are some ways that patriotism can flourish from your dinner table and throughout our community: 
• Encourage sons and daughters to share classroom subjects that focus on Americanism and highlight something astonishing learned in their history classes. 
• Recite the Pledge of Allegiance with a strong voice and standing tall. 
• Volunteer in causes that make your neighborhood and community better. Vote! 
• Frequent the shops of local businesses that display a flag in their front windows, or have digital signs that flash "Happy Birthday America" on the 4th of July. 
• Research backgrounds and opinions of candidates; attend "meet-and-greets" of candidates. Study ballot initiatives. 
• Be willing to serve on a jury. 
• Keep up with current events; know what is going on in your city, your state, your country and throughout the world. 
• Be aware of the purpose of national documents — the Declaration of Independence, the U.S. Constitution, and the Bill of Rights. Have you read the Florida Constitution, or your city or county charters? There is easy on-line access to these documents. 
• Support the military. Be knowledgeable about the branches of the United States military — Navy, Army, Coast Guard, Air Force, Marines. Understand the significance of America's wars and conflicts.
• Volunteer to be on a city committee/board. Think about running for office. Be prepared. 
• Consider being a volunteer to help out at city events. 
• Listen to Lee Greenwood's, "God Bless the USA." 
• Go to the movies to see "Top Gun — Maverick" with Tom Cruise for the boost of a pro-America story and high-flying F-18 super hornets, and digital thrills. 
Enjoy summer's All American cookouts, barbecues, hotdogs, and hamburgers, topped off with a brownie! 
Happy Birthday to the United States of America, July 4, 2022. 
Leslie Waters is the mayor of the city of Seminole.