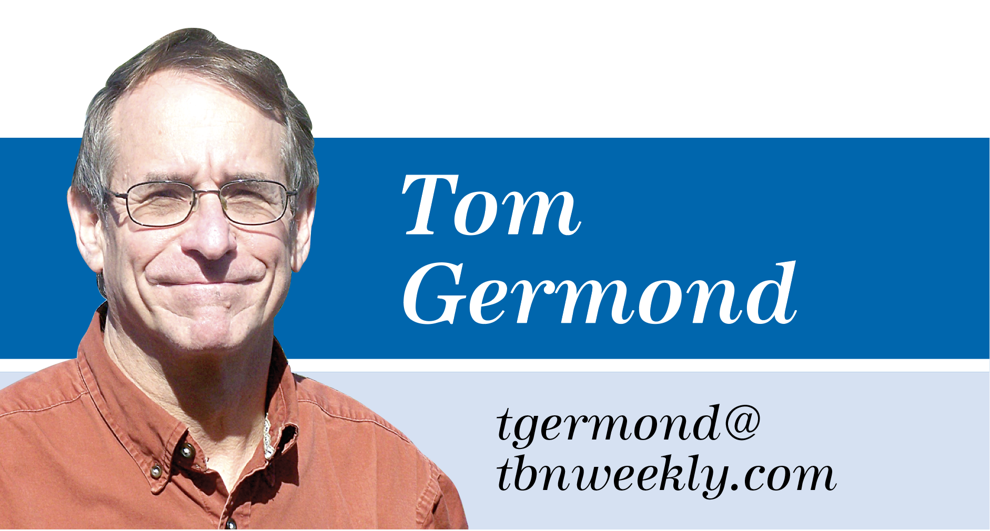 A funny thing happened on my way out of the supervisor of elections' office in November after I dropped off my ballot.
A motorist leaving a parking lot backed his car into the left side of my mom's Subaru, which I was driving to make sure it was running properly.
Yet another reason why to vote by mail — to avoid accidents.
Fortunately, the damage to the Subaru was minor, so I decided against seeking compensation from the individual responsible.
Coincidentally, he was a poll worker and he acknowledged he was at fault and offered to pay for the damage.
Knowing that I was on his good side, I flirted with the idea of asking him how I could vote more than once in the election.
JUST KIDDING!!! But the aforementioned fender-bender at the elections office did happen.
Be careful at the polls. If you see a person who looks like he is going to pass out because of the heat while he is waiting to vote, think twice before offering him a glass of water.
Big brother may be watching you. They may send you to jail and never let you vote again.
After all, election fraud is considered to be running rampant, at least ostensibly in the mind of some our state and national officials across the country.
Oregon, the nation's first state to require voting by mail, has been criticized for its system by the finger-pointing fraud finders.
But reports from the state prove otherwise.
Between 2000 and 2019, Oregon residents cast about 60.9 million ballots in statewide and special elections. The Oregon Department of Justice says that 38 criminal convictions relating to voter fraud were obtained during that period.
That amounts to a rate of 0.0000006 percent. In other words, extremely rare.
So I can't get too wound up about mail voter fraud. I'm more concerned about frauds running for election.
An editor I worked for in the late 1970s had a solution. Larry's idea was to mandate that voters should have a "No Way Baby!" choice in every election in case they don't want to cast their ballots for any of the candidates.
And though I haven't done any formal investigation to substantiate my theory, I'm willing the bet the odds of voters selecting "No Way Baby!" on their ballots in most elections would be much higher than a rate of 0.0000006%. Might hover around 50 percent.
I've been advocating for Larry's "No Way Baby!" option for years, but nobody seems to be on board. Shucks.
And I realize there's a downside to having a "No Way Baby!" option on the ballot. That is, voters may overwhelmingly vote "No Way Baby!" so often that nobody will be elected.
I recall writing a story in the early 1980s involving a tiny community in rural Polk County in which two town commissioners decided among themselves to take turns running for mayor each election cycle.
I'm NOT kidding. Nobody else wanted the job.
And no reporter liked covering the City Commission meetings because they started at 8 p.m. and all officials talked about was sidewalk repairs, noisy railroad crossings, their new garbage truck and rabid raccoon sightings.
Not much hope for an election fraud story from that town, but at least I got plenty of sleep during the meetings — and chuckles over rural small-town politics.
I know what my handful of readers are thinking: Hey, smarty pants. Since you think you can do better than the people elected, why don't you run for office?
No way, baby. I hate dunk tanks and much prefer my place in the peanut gallery.
And the chances of a wisenheimer like me getting elected are laughable.
I'd say less than 0.0000006 percent.