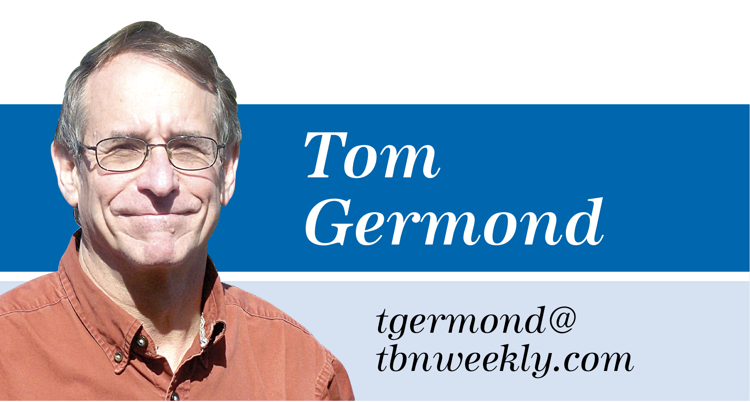 I'm not a peeping Tom.
I admit to having engaged in Tomfoolery sometimes, but nothing, I hope, that would cast aspersions upon my character — such as being suspected of being a pervert in the park.
If you take enough photographs of people — in my case, thousands — sooner or later somebody is going to ask you why you are taking pictures, especially if you are in or near a park and children are present, and you aren't wearing a press badge.
Yup. Guilty as charged. A few weeks ago, I was near a park taking pictures of a parking station, while children were enjoying a playground nearby. The picture was to run with a story we were doing on a local government's decision to expand the use of the parking stations, as many have in Pinellas County.
Thinking that I'd only be in the area for a few minutes, I made the rookie mistake of not wearing my press badge, which was in my camera bag. Moments later, a woman inquired as to what I was doing, and I told her I was taking pictures of the parking station. In hindsight, though she didn't ask, I should have shown her my credentials to put her at ease — which is usually the case.
About half an hour later I got a call from a law enforcement officer who, having been contacted by somebody who saw me taking pictures, inquired what I was doing at the park. I explained to him why I was taking pictures of parking stations. In essence, the police officer was doing his job, and I was doing mine.
But there are numerous times when TBN photographers, such as myself, intentionally take shots of children because their emotions, energy and innocence make for great photojournalism.
Certainly, we strive to get permission from parents before we run pictures of their children. But sometimes we find ourselves coming across great photo opportunities, such as a child with frosting splattered all over her lips or with a frightened look on her face as she rides a roller coaster.
It's all about spontaneity. If we always ask permission to take pictures before we shoot them, we may lose the moment. Within seconds, the frightened look on the child's face may be gone and the image becomes sterile. We want our subjects to be real — not mannequins.
Back in the late 1980s, if memory serves me right, a photographer at a weekly newspaper in Central Florida where I worked took a picture of two kids peeking into a woman's bathroom. Right place, right time. The looks on those kids' faces — I can still see them.
One of our staff members believed the photo was staged. No. And the photographer would have been offended if we asked him.
The picture won a first-place award in the Florida Press Association's annual weekly newspaper contest. At the risk of being presumptuous, that came as no surprise to our staff. Spontaneity at its best.
At that same newspaper, several years later, another staff photographer took a picture of a minor-league baseball player hurling an armadillo over the outfield fence. Not to our surprise, the team's manager complained about our decision to run the photo. He said he had phone calls from people criticizing the player for mistreating the animal.
As our editor explained, we didn't tell the player to throw the animal over the fence. We just took the picture. It was newsworthy, plain and simple. Don't shoot the messenger. And don't throw an armadillo over a fence.
Somewhere in my possession, I have a book called "Humor in News Photography" that I inherited from my father, who was newspaperman for more than four decades.
One of my favorite pictures in the book, from the 1950s, is of a row of Girl Scouts standing at attention during a ceremony. A young Scout, with her hands behind her back, is shown playfully kicking an older colleague in the rear. Priceless. A once-in-a-lifetime photo for somebody. Probably not me, though I'll keep trying.
Our newspaper employees take photos at parades, festivals, parks, fundraisers, sporting events, tourist attractions, government meetings, speeches, ceremonies, accidents, fires, funerals, church services and many other functions.
Some of us enjoy taking pictures of activities on the beaches, whether it's a teen on a skim board or a family building sand castles.
We strive to have art on most of our pages in our publications because it's important from a design standpoint. We're not publishing a thesis.
When I'm on a photo hunt, I'll never be offended if a parent asks me what I'm doing. On one occasion, a person told me sternly I shouldn't be taking pictures at a park, period. I didn't waste my energy on trying to explain the importance of freedom of the press and the value of photojournalism.
He had the right to express his views, and If somebody becomes belligerent, I just turn around and walk away. All's fine — as long as the individual doesn't try to kick me in the rear.
We also have run some great photos of wildlife, but how many pelican photos can you publish? People, not birds, read papers.
However, if I ever see a pelican staring at the Beach Beacon in one of our newspaper boxes, I'm taking a picture of the bird.
With or without its permission.
Not a newspaper reader.