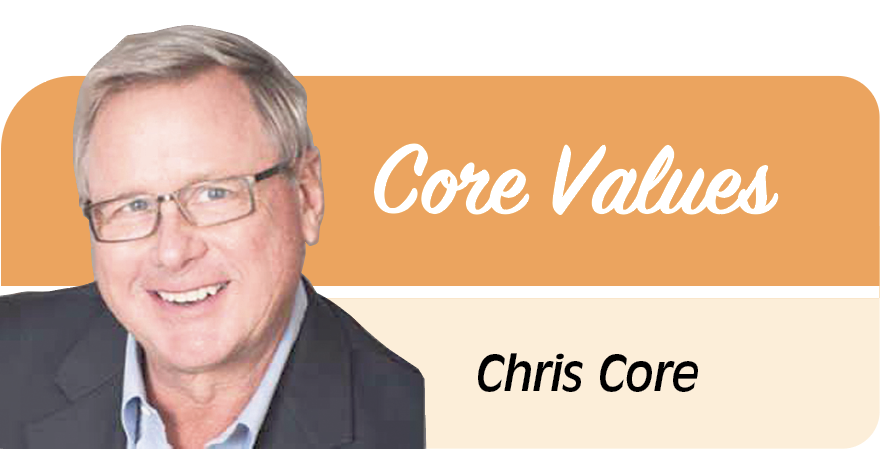 Normally the fact that my wife and I went to see a movie would not merit a headline. But these are not ordinary times. We love going to movies, but because of the pandemic we hadn't been in almost two years.
The movie we chose as our "return-to-somewhat-normal" film was "King Richard." It's the story of Venus and Serena Williams' rise from the mean streets of Compton, California to becoming two of the greatest tennis stars of all time. They accomplished this because of their great talent and work ethic of course, but also because of the determination of their father Richard Williams, an incredibly difficult man played superbly by Will Smith.
We decided on the AMC theaters at the Sun Dial in downtown St. Petersburg for the venue and we bought tickets for the 4 p.m. showing. We figured the audience would be sparse at that hour and we were right. My wife and I are both fully vaccinated and we wore face masks during the entire movie.
The movie as great. We recommend it. But I do have a bone to pick. As I mentioned, the starting time was listed as 4 p.m. We arrived a bit early to get settled in. Then at 4:05 the previews began. And they kept on coming. Preview after preview after preview. Now let me interject here that my wife loves previews. But even she was squirming in her seat after about 20 minutes of them. And they just kept coming. It got to the point that when the screen read "The following preview is rated…" there was an audible moan from the audience. EVERYONE was really, really tired of previews. And yet even more came to the screen. The previews lasted for 35 minutes, which means the advertised 4 p.m. showing did not actually begin until about 4:40. This really complicates matters if one has dinner reservations or a babysitter at home.
After the movie my wife remarked, "This is why more and more people are streaming movies instead of going to the theater." We paid $30 for two matinee-priced tickets. For that amount of money, we could have signed up for two months of HBO Max, watched the movie at home, paused for the occasional bathroom break, re-wound when we missed a piece of dialogue and still have had 59 other days' worth of things to watch on HBO Max. And we certainly would not have been required to sit through 35 minutes of previews!
My wife and I have decided we will, on occasion, still see a movie on the big screen. Some movies should only be seen in theaters. One that is coming up (remember I watched about 47 previews) is Steven Spielberg's remake of "West Side Story." However, we will attend with brand new conditions.
We will never again show up early for a movie. With assigned seating, there is no reason to.
We will do things like use the restrooms, buy concessions, check our cell phones and possibly play a game of chess during the drone of endless previews.
We will appreciate movie theaters still exist because for all of the reasons cited above, I would place them on the list of endangered species.
So, put "King Richard" on your must-see list in whatever form you prefer. And pencil Will Smith in for yet another Oscar nomination.