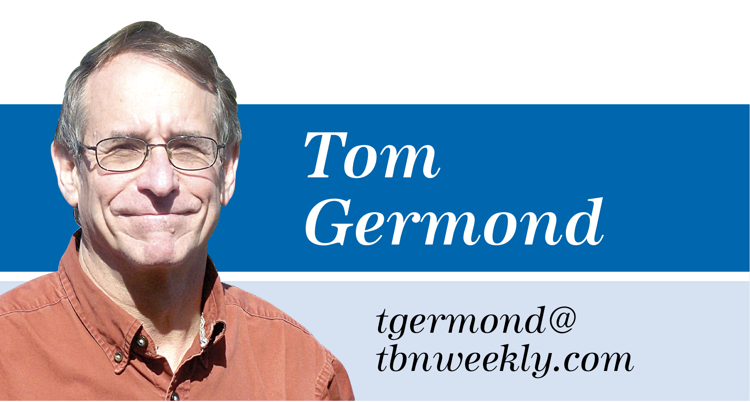 The fact we can't return all the phone calls we get tells me we are doing something right.
I say that at the risk of sounding arrogant, so an explanation follows.
Tampa Bay Newspapers' editorial staff is deluged daily with phone calls and emails from readers, businesses and others who want to provide us with announcements, story tips and other information.
In a perfect world we would be able to return all the calls, but one word best explains why we can't: deadlines.
Yup, blame it on those darn deadlines. Since more than a dozen weekly and monthly publications are produced in this office, editors and others here face deadlines almost every day. Deadlines to get stories written and proofread, deadlines to get pages designed and proofread and deadlines to send the papers to the plant. If we don't meet our deadlines, papers may not arrive in your yard when expected. And we can't keep circulation or other personnel involved in the process of producing our newspapers waiting. Time is money.
That said, the best way to communicate with us is by email. Though we can't reply to every email, we strive to make sure that all emails are being monitored and distributed to the appropriate editor to determine if they are newsworthy. Bear in mind, thousands of emails we get are just junk mail or not pertinent to our readers, such as a Halloween event in Pensacola or the sale of a horse track in South Carolina.
But we take pride in publicizing local community events, from garden club announcements, to community garage sales to food pantry fundraisers, and we try to run the events repeatedly if space is available. There are weeks we need to use a shoehorn to get all the news in the papers.
Though the published deadline for most of those announcements is noon Friday the week before our papers go to press, we strongly encourage readers to get their announcements to us before then — Wednesdays and Thursdays are better.
For most of our papers, Monday begins the production cycle and editors have little time to process announcements. Hand-written announcements are the most dreaded.
We strive to post announcements online, but again, we are limited in the size of our staff and the time to do the work.
That said, the fact many readers rely heavily on us to have their announcements published makes us proud. Readers recognize that we are a valuable source of information for the public. We try; we really do.
We also strive to print as many letters to the editor as possible. But, again, time is an impediment. Some letter writers quote — or misquote — politicians and other public figures. If we are in doubt about the quotation, we leave it out of the published letter, erring on the side of accuracy.
We have a limited amount of time to conduct research, whether the quote is from a local source or nationally known figure.
We allow rebuttal letters. But not to point of ad nauseam.
We also shy away from publishing letters about a person's bad experiences with a particular business, such as medical facilities. Trolling in libelous waters is a misadventure we strive to avoid. As a piece of advice for our writers hoping to get their letters published, I refer to one of my favorite quotes: "Brevity is the soul of wit."
Over the years some readers — conservatives as well as liberals — have threatened to send our papers straight to the bottom of their bird cages if we continue to publish pieces from certain columnists, though we strive to offer a variety of viewpoints on our opinion pages.
To wit: "I do not agree with what you have to say, but I'll defend to the death your right to say it,"
said Evelyn Beatrice Hall, an English writer and author of a biography on Voltaire.
My advice is if you can't stomach the opinion of a commentator, just don't read the column. That's why if I don't like a television show, I just change the channel. My television won't fit in a bird cage.
Organizations wanting us to cover their events should know we get many invitations to cover ribbon-cutting ceremonies, award banquets and other events. You name it. Too many events for us to cover, especially on weekend nights.
I remember at my first newspaper job, I got a call from a woman who provided an anonymous voicemail tip as Halloween approached.
"We have Dracula on the school bus!" she said.
Sorry. That's something we don't have the manpower to cover, unless Dracula bites somebody.
Though we can't cover all the ceremonies that are held in our circulation area, we will run pictures of the events if space is available. We ask that people in the photos be identified from left to right, first and last names.
For newspaper delivery problems, please email circulation@tbnweekly.com.
Hope that this summary provides readers some guidance in submitting their announcements and letters to us. We value all of you and take pride in serving our communities.
Email me if you have any questions at tgermond@tbnweekly.com.
Sorry, we won't publish photos of our papers lining bird cages.