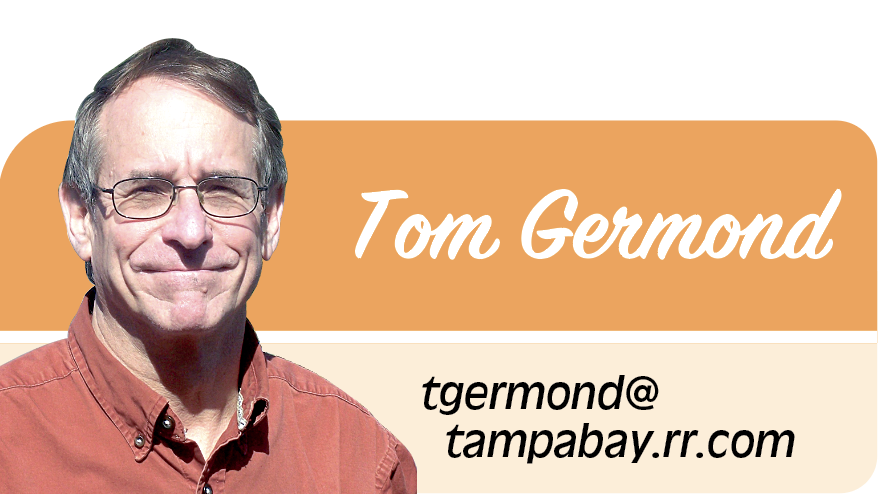 Here's an idea that might be part of solution to the ongoing pedestrians vs. bicyclists issues on the Pinellas Trail and other areas.
What if, in certain congested areas of the Pinellas Trail, namely downtown Dunedin, riders were required to dismount from their bicycles?
I know what you're thinking. With apologies to the writers of the script from the classic movie "The Graduate":
"Tom, this whole idea sounds pretty half-baked."
"No, it's not. It's completely baked."
On Mother's Day, as I was about to step on the trail after enjoying some respite at one of my favorite destinations along the corridor, a guy on some kind of motorized bicycle zoomed by me as he approached Monroe Street. Not sure how fast he was going or if he even cared how fast he was going.
Had never seen so many users on the trail as I did that day. But based on City Commission discussions I've heard in recent years, congestion is a problem. And, methinks, a problem with no easy solutions that's only going to get worse.
I also recognize that most trail users, whether they are riding bicycles, running, walking, pushing strollers or just out and about with their four-legged companions, are responsible and courteous. 
But it's a numbers game, and when you have bicyclists weaving around pedestrians, some who are walking four abreast — which they shouldn't do — on the most congested section of the trail, you have a problem.
My idea for use of the walkways stems from signage along the Belleair Beach Causeway Bridge: "No bicycle riding allowed on the sidewalk over the bridge. Dismount and walk bicycle on the sidewalk over the bridge."
Instead, bicyclists can use the bicycle paths along the bridge.
And yet, while walking on the sidewalk near the top of the bridge recently, I heard a bicycle rider from about 30 yards behind me yell at me, saying, "Have a nice day!" 
He didn't slow down as he passed me. Don't know how fast the guy, a senior citizen, like me, was going as he sped downhill. Again, he yelled, "Have a nice day!"
Too bad there wasn't a law enforcement officer waiting for the guy at the bottom of the bridge. Would have loved to see the officer give him a ticket and, before leaving, tell the guy, "Have a nice day!"
Obviously, law enforcement officers can't be everywhere. But I think the congestion, especially on weekends in downtown Dunedin, may require some out-of-the box brainstorming. 
I've watched bikers walking their bicycles along the Belleair Causeway. So if they can walk their bikes the whole distance, going uphill and downhill, I would think that most riders would be able to walk their bicycles the distance between Skinner Boulevard on the north side of the trail and the congested area several yards south of Main Street.
Okay, my idea might have some flaws, such as possibly creating a logjam of bicyclists if there are group cycling events. Some may want to avoid the route through downtown altogether. 
I'm not transportation planner, and I should probably have vetted my idea with officials before my thimble full of readers use the newspaper page on which this appears to line their birdcages. Don't worry; I'm not running for office. And you can get even: Write a letter to the editor.
A final thought. If trail users are required to dismount whatever they're riding along the trail section in downtown Dunedin, they may be encouraged to eat and drink at the many fine restaurants, breweries and haunts on either side of it. 
That's a good thing — as long as they don't return to the trail completely baked.
Tom Germond is the retired executive editor of Tampa Bay Newspapers. He can be reached at tgermond@tampabay.rr.com.