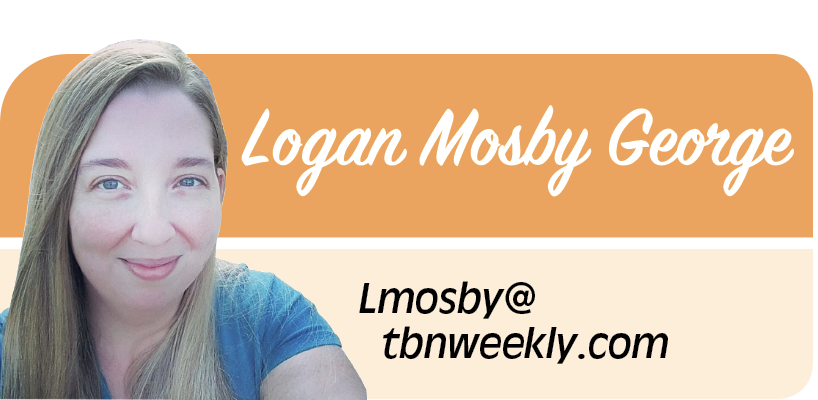 Just after 8 p.m. on March 24, most residents of the rural and slumberous hamlet of Rolling Fork, Miss., had settled in for bad weather. Earlier in the day, the National Weather Service had warned to be on the lookout for a line of storms that were expected to move across the area. Most expected a good bit of thunder and lightning, which is not uncommon this time of year. 
But, in the space of just a few short minutes, the landscape that was near and dear to the people who called Rolling Fork home was — quite simply — obliterated.
An EF-4 tornado, which stretched more than a mile across for nearly 160 miles, and had sustained winds of 170 miles per hour, cut a path along famed Highway 61, leaving in its wake a level of destruction that is almost incomprehensible for its residents. 
Situated in the verdant and fertile soil of the Mississippi Delta, the area was part of what some recent climatologists have nicknamed "Dixie Alley," due to its vulnerability to strong and violent storms. 
I didn't learn of the storm until the next morning when my cousin reached out to ask if I had been able to reach my aunt, who still lived there. 
After a frantic hour, I learned she had survived. She had managed to get into a bathroom just as the storm was overhead.
Others were not so lucky. Her coworker was killed when a neighbor's 18-wheeler was hurled into her home.
Rolling Fork is a place that kind of grows on you. I wasn't much impressed with it when my family first moved there 30 years ago. It didn't have a single stop light, and the nearest McDonald's or Walmart was 40 miles away in any direction. With less than 2,000 residents, Rolling Fork was small enough that if you sneezed in the grocery store, someone at City Hall would say bless you. 
Now, there is no City Hall. 
As a teenager, for fun you either hung out in the middle of a cotton field on Friday nights or you grabbed a burger and milkshake at Chuck's Dairy Bar. 
Now, all that's left of Chuck's is a walk-in freezer that saved the lives of eight people who sheltered there as the tornado tore through the town.
Rolling Fork was so small that I graduated high school with only 26 fellow seniors. Now, my high school, which somehow miraculously survived, is a volunteer resource center.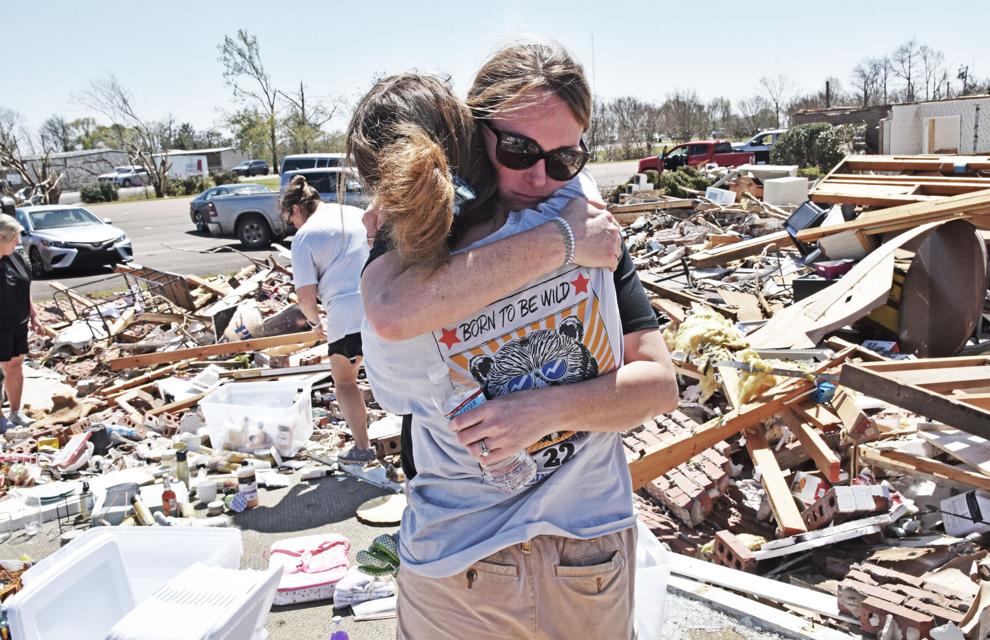 It took a while, but Rolling Fork became my home. It was there I learned that family doesn't always mean blood. 
But, like most small towns in Mississippi, it had been plagued by poverty for decades. At least a third of its residents lived under the federal poverty level. Birthplace to blues legend Muddy Waters and home of President Teddy Roosevelt's famous bear hunt in 1902, civic leaders had in recent years worked to build a tourism industry to inject much-needed money into the local economy. 
What took years of hard work and progress was gone in almost the blink of an eye. 
Now, residents must determine if they should stay and rebuild or if they should cut their losses and start somewhere new — a daunting decision no matter what they choose to do. 
Over the last few days, I've struggled to put pen to paper to describe the heartbreak I've felt as photos and videos of my hometown have emerged. Usually, writing is a panacea for me — a way to make sense of things. But I find that clarity lacking today. 
Southern author Harper Lee once wrote, "Neighbors bring food with death and flowers with sickness and little things in between." So, what do you bring in a time like this? 
You bring what you can — or in my case, you send what you can. Sharkey County emergency management officials say they need are in need of bottled water, canned goods, paper products, baby supplies, pet food, personal hygiene items and cleaning supplies. 
If you'd like to contribute to recovery efforts, visit the United Way of West Central Mississippi at www.unitedwayvicksburg.org or Rotary Club District 6820 at www.rotary6820.com.
Logan Mosby George is managing editor for Tampa Bay Newspapers. Rolling Fork, Miss., is her hometown.