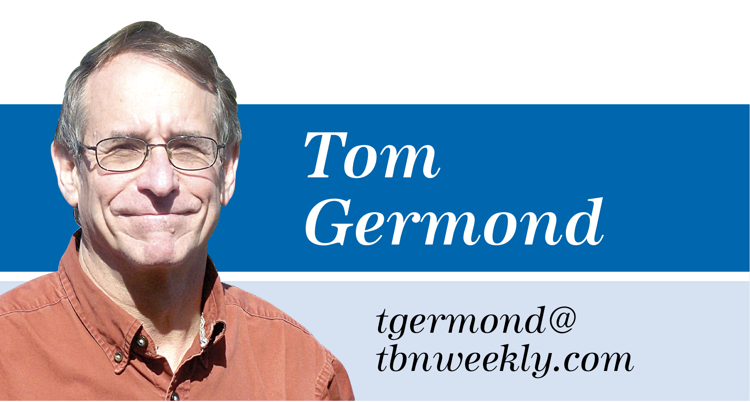 The closest I got to experiencing Woodstock was getting a ride from a friend to the Polk Theater in Lakeland.
That's where I saw the documentary on the festival. At least I didn't have to hitchhike. And there was no mud in the theater, and I could eat popcorn like there was no tomorrow.
Full disclosure: I'm probably not the guy who should be writing a column about Woodstock, which was held Aug. 15-18, 1969. I've only been to about eight concerts in my life.
But the images and voices of Creedence Clearwater Revival, Carlos Santana, Crosby, Stills and Nash and the other musicians of that era remain as powerful as ever to those of us who believe in the vitality of youth and freedom of expression.
Tampa Bay Newspapers copy editor Jerry Stockfisch was asked to share his thoughts on Woodstock.
He doesn't recall much about the festival in real time.
"I was 10 years old. I probably saw some footage of it on the evening news, but the audio would have been drowned out by my father's opinions on smelly hippies and their 'peace' and 'love.' I was a very precocious music fan, though, and I decided my collection of Tommy James & the Shondells and Steppenwolf records MUST be augmented by the soundtrack album," Stockfisch said.
He begged his mom and dad for that album for Christmas.
"It must have been 1970, the year the album was released, or maybe 1971. I never stopped hounding them. One problem: Records retailed for something like $6.98 at the time, but as a triple-album, 'Woodstock: Music from the Original Soundtrack and More' cost double that, and money was always an issue in our household," he said.
"I told my folks that's all I wanted. Forget toys. Woodstock. Forget clothes. Woodstock. I must have been a royal pain," he said.
On Christmas eve, or maybe early Christmas morning, while everyone else slept, he sneaked downstairs and rummaged around the presents under the tree. There was a gift that couldn't be mistaken for anything else but a record album. His heart raced.
"The label said, 'To Jerry.' My heart raced even faster," Stockfisch said. 
"I pressed the wrapping paper tight to the cardboard to see through, but couldn't make out what was beneath. Please, I thought, don't let it be some crappy Partridge Family or Bread record," he said. "I turned it over, where there was some transparent white on the decorative paper, and tried again. I could faintly read the type below: Crosby, Stills, Nash & Young. The Who. Joe Cocker.
"IT WAS THE WOODSTOCK ALBUM!!!! I leaped up, did a victory dance around the living room, pumped my fist like a maniac, then replaced the gift and went back upstairs. I don't think I slept a wink the rest of the night. Thanks, Santa! Thanks, Mom and Dad," he said.
Another TBN employee, office assistant Debbie Stockhausen, wanted to go to Woodstock. Her parents were straight-laced but they tolerated the music of the time. Nevertheless, there was no way they were going to let her go, though she lived nearby. Stockhausen said she was 14 years old at the time.
"I wasn't old enough to go out on my own. It was a little intimidating, but I wanted to go because I loved the music," she said.
Stockhausen lived near Trenton, New Jersey, about five hours away. Some of her friends, who were a few years older than her, were allowed to go.
"They loved it. They did complain about rain. It being sloppy. There was some shortages of medical care or food. But you had to know when you went you were roughing it. They came away with the experience that the music was worth it. There was nothing like it at the time," she said.
Among her favorite songs from that era are "I'm Going Home" by Ten Years After and "Soul Sacrifice" by Santana.
She owns a vintage turntable and several record albums, including "Woodstock," and has a room in her house dedicated to the 1960s, with collectibles, such as go-go boots.
"It was such a pivotal time growing up because you were one foot in tradition, parental discipline and structure in the household; one foot that was into what's happening next — feminism and getting away; make love, not war. It was just an interesting time to live because you could be in both worlds," she said.
Until recently, I didn't realize that Creedence Clearwater Revival, one of my favorite bands of the era, performed at Woodstock, shortly after midnight on Aug. 17. Why they took the stage in that time slot is a story in itself. For more details do a search online. One of the songs the group performed was "Keep on Chooglin'," whatever that means.
Can't say as I would have wanted to go to Woodstock, even if I were an adult at the time. Because I'm not sure I'd be comfortable in a sea of 400,000 to 500,000 people, especially since, according to accounts, there were only about 600 toilets available. I believe in the "when you got to go, you got to go" philosophy, but not always "wherever you want to go."
Recently reminiscing about the summer of 1969, I thought about my trip with a Boy Scout troop to Franklin, North Carolina.
We hiked on trails along the verdant mountains and cool streams, shared stories around the campfires and learned about American Indian lore. Not sure if we specifically discussed Woodstock, but I'm certain we sang some tunes from the musicians of our generation.
"Did you sing kumbaya?" Stockhausen asked me.
Smarty pants.
Yup – The Who's version, I said, tongue-in-cheek.
Or was it Janis Joplin?
In any event, Woodstock stays with us as one of the emblematic events of '60s.
Hail to the spirit of Woodstock and the memories it left us.
And keep on chooglin'.