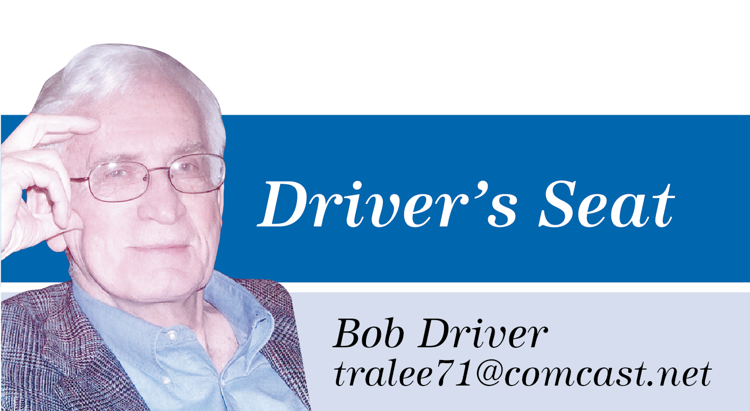 Thanksgiving is past and Christmas a few days downstream, but there is never a bad or inappropriate time to realize our blessings and give thanks not just for what we have, and are, but also for what we don't have and are not.
Have you ever in your lifetime viewed an opening sentence that was less pithy than the one I have just laid before your eyeballs and/or brain to ponder and decipher? As one of my city editors, Joe Knack, used to shout at me, "More pith, Driver! For god's sake, in your opening paragraph, give me less baloney and a lot more pith! Pithy means concise, consequential, brief, and tight!"
That day, it just so happened I was beginning to write a police story. Here's what I served up:
"Dead.
"That's the shape they found Spike McCool in last night...."
Pithy enough for you, Joe?
THE FIRST BLESSING I'M AWARE OF today is that I am not Prince Andrew of Great Britain. I'm writing this on Tuesday night, Dec. 3. By the time you read these words the London newspaper headlines may be divided into two schools of sober, non-judgmental thought:
A. "Andrew for King! Hang the Queen!" or
B. "Castrate Andrew, the Seducer of Unsullied Virgins!"
By now you may know the gist of the story. Andrew (said to be Queen Elizabeth's favorite son) has been a playboy for years. Recently he was accused of dallying, years ago, with an under-age girl. Also, he allegedly spent several days partying in the Manhattan home of billionaire Jeffrey Epstein, even after Epstein was convicted of sexual offenses involving young females.
You and I might be able to survive such a scandal, but a prince cannot. The queen and Prince Charles — who will accede to the throne upon his mother's death — have banished Andrew from Buckingham Palace and have pulled the plug on all of his official duties. Which, some say, will give Andrew all the more opportunity to live the high life.
I can't judge Andrew's guilt or innocence in all of this, but I'm still thankful I'm not Andrew or anyone else of renown. Obscurity has many blessings.
Shall we return to other realms of thankfulness? Such as the snow shovel, and whoever invented it. I was grateful for my own shovel this week as I dug my car out of the 15 or so inches of snow that fell on much of New England. As I worked, I wondered what devices blizzard victims used in ancient times to clear necessary pathways through snow. Wooden planks? Garden hoes? If you know, please tell me.
I'm thankful for the skilled and dauntless men and women in any clime who drive snowplows into and after a storm. Also, the police officers and rescue workers who assist wrecked or injured motorists. Let's not forget the postal workers, slip-sliding on treacherous sidewalks to bring us holiday cards from Aunt Gert in Omaha.
In any weather, a list of gratitude-worthy servants should include trash collectors, salespersons, cashiers, janitors, security guards, editors, surgeons, nurses, proof-readers, cops, pharmacists, commuters, cooks, male/female food servers, mayors, judges, bailiffs. The job titles are endless. They all may serve to keep our nut-house world whirling on track.
How can you and I express our shared humanness to anyone we know, work with, or merely pass on the street? Try this: Look them in the eye; smile; say "hello" or its equivalent. You'll have opened the door. Fate will take it from there.
That's it. Class dismissed. Please forgive this essay's lack of pithiness. Happy holidays to all of you.