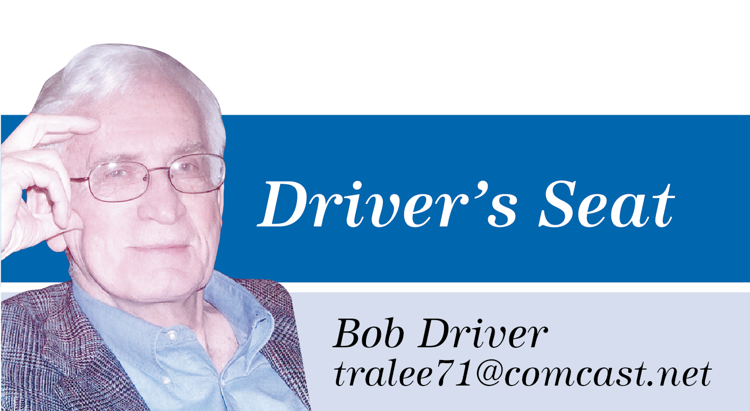 "Once to every man and nation, comes the moment to decide…."
American poet James Russell Lowell wrote those words in 1845. His four-stanza poem later became a Baptist hymn, urging us all to serve God and goodness rather than the evils that surround us.
Those words came to mind a few weeks ago, when my television set died. My poetic version began "Once a TV set collapses, what are we supposed to do? Buy a new one, or just sit there, fearing that our life is through?"
That was my moment to decide. I readily admit to a longstanding semi-addiction to TV watching. I live alone most of the time, and I resist sitting down alone for a meal or an evening. The TV took care of that. At best, it supplied a few programs of useful information or worthwhile entertainment. At its worst, TV amounted to a tripe-filled array of not very much. But at least it supplied some noise to compete with the often-pointless rattling inside my head.
The questions I had to answer were these: Was I controlling the TV, or was it controlling me? And could I obtain the good things on TV from other sources that I could select, instead of waiting for them to fill a particular date and time slot?
My decision: farewell, TV. At least for now. I can always buy a new set. Besides, from what I see and hear, the iPhone will finally put an end to TV screens, home computers, movie streaming and a host of other gadgets and offerings we've become accustomed to. When that day comes, we may be able (at any moment, day or night, no matter where we are) to click a few buttons on a small hand-screen and, within seconds, tap in to the entire universe — sound-wise, print-wise, vision-wise, and any otherwise you need or want. We may not be able to speak with God, but we'll have no trouble talking to any halfway available person or source on earth.
But enough about the future. Until it arrives I'll struggle onward with my flip phone, computer, radio and a few other gadgets.
With my faithful old Vizio gone, what will I miss most? That's easy to answer. In the next six months I will miss Tom Brady and the New England Patriots. I live a short jump west of Boston. Throughout New England during the final months of each year, Patriot worship easily exceeds that of politics, religion, nuclear threats, climate change and even sex. But without a TV on hand, I'll try to rely on after-game computer clips to show me game thrills.
I'll miss up-to-the-minute national news coverage, but not much. The several major networks tend to show the same "breaking" news at the same time. The top political stories each day are predictably tinged toward either the Left (ABC, NBC, MSNBC, CBS) or the Right (poor old lonely Fox.) For impartial coverage on TV I've been relying on Newsy. Now, without TV, I'll get Newsy's daily roundup in my email.
I'll miss most of the good stuff that today's TV trots out to the public. PBS, Smithsonian, National Geographic and other outlets will continue to produce thoughtful and worthwhile programming. I'm sure many of them will be reproduced for later display on the Web.
Movies have been an integral part of my TV addiction. As I said goodbye to TV, I said hello to Netflix and its storehouse of films. I believed that I could now find almost any movie I chose. But with Netflix that's not true. The company can display only the movies whose owners have authorized their use — for a week, a month or whenever.
So my final step will soon be to buy a portable DVD player that will welcome any disc I insert. My supply line will be the thousands of discs now on hand at our outstanding library, here in Leominster, Mass., USA.
Will my deserting TV greatly change my life? I doubt it. But it will let me add some new wrinkles to my already cluttered life.