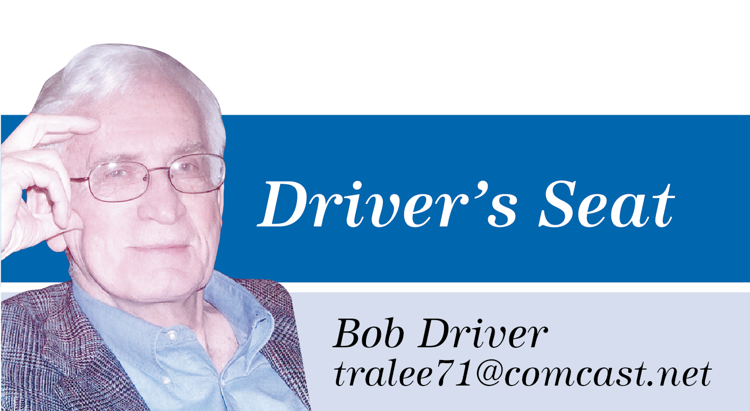 Here come the computer portals. Or so I'm beginning to hear.
You may have already been aware of their presence. As I understand them, a portal is a computer-oriented idea that's intended to help you and me handle the information in our lives. This is welcome news, because Web data from all sources and directions keep increasing. I presume we mortals need all the portals we can find, either to enter or escape through.
My only contact with a portal, so far, comes from my cardiologist and the hospital where he practices. It seems they want me (and all other patients) to be able to access every detail of our medical histories just by entering our very own password into the portal website.
A medical portal such as this should certainly be a boon to medical personnel across the country. Each day millions of patients want — or need — to have their health questions answered. Their first — and natural — instinct is to simply phone their doctor's office to ask for information.
If they're lucky, someone will answer. Often, the office staff is already tied up. The caller is put on hold, or the phone is simply not answered. But with a portal installed, a patient will have the option of reaching his or her data bank via computer. With the touch of a few keys, patients will have access to their entire medical histories. And the patient's doctor — and staff — will be able to continue their daily work uninterrupted by a barrage of incoming phone calls.
A patient's portal data bank will be sacred. No one else except medical staff is authorized to view it. Even then, passwords will be involved as further insurance of medical privacy.
It seems that Web portals have been around for years, waiting for slow learners like me to hear about them. A portal is a gateway, waiting to steer us Web-sters on to greater (and possibly more complex) glories. There are general portals and niche portals, for use by gardeners, investors, the medical industry and so on. To learn more, simply Google "portals" and you'll be on your way.
My initial investigation has revealed that, like so many other aspects of computers, portals can be both useful and maddening.
Stay on track and you'll reach paradise. Punch the wrong key and digital hell may await.
As years pass, the computer-digital-Web-Silicon Valley double-domes keep inventing methods that they say will benefit you and me. And much of that may be true. At the same time I (for one) sense that I am losing control of my information-communications world.
Example: several years ago I subscribed to what has become a favorite news magazine. I did it by simply phoning its New York offices. A live woman answered my call, took my name, address and credit card ID, and signed me up. Five minutes, and done.
Last week I called the same number with a minor question. A taped female voice replied. The only thing it demanded was the file number of my subscription. The tape didn't give a tinker's dam what my name, date of birth, or religion was. Before I could answer, the tape voice said, "You slope-headed zit, your inane question could probably be answered by our web-site at 'Stupid, come here!'"
That last quotation is fictitious, but it's how I'm beginning to feel each time I query the Web for any reason. "Password only. Do not speak. Type the last four numbers of your Social or the license plate of the first car you owned." And so forth.
To sum up: Please don't think I'm criticizing portals. After all, I've barely met one. Besides, one day you and I will be together at our heavenly destination — St. Peter's Portal. Even then, let's keep our passwords handy.