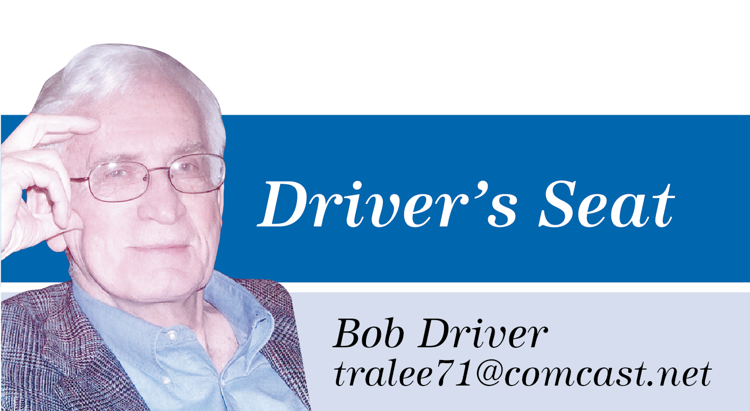 And now we have the 2020 Corona Olympics. How shall we — the human race — traverse the next few weeks, months or years? To get through them, or not to get through them, that is the question.
A few responses might be: "Any way we can," "Whatever it takes" and "You mean we've got choices?!!" I doubt if any perfect response exists. If so, I don 't have it.
But I can suggest a device that has given me aid and comfort in trying times of the past. It's the keeping of a daily journal. I toss the idea out to you as we enter what may later be called The Corona Years.
Many survival experts recommend getting closer to our fellow humans as one way to stay sane, give and receive help, and carry the shared candles of humanity through dark times. A personal journal can also be a trusted companion turn to.
Unlike even a close friend, a journal is completely trustworthy. It won't rat you out on Facebook or Twitter. It belongs only to you. It provides you the freedom to write anything you wish — to rant, rave, pray, record your deepest memories and declare your love and fears. And it will allow you to keep your own track record of how each day or week of Corona 2020 passes.
A young German-born Dutch girl named Anne Frank did something like that during the early days of WW II, before the Nazis discovered her hideaway and extinguished her flame. But her diary still lives on. Perhaps your journal and mine will do likewise, regardless of whether or not we survive what lies ahead.
If writing your innermost feelings is too close to home, try making parts of your journal a work of fiction. Give yourself a pseudonym, and let it do the narrating. My favorite Other Guy is named Cox. When I must disclose a stupid or embarrassing action in my life, I often turn the story over to Cox and let him do the squirming. Our future readers won't know the difference.
A journal can become a safety valve for your feelings. When the news headlines or your personal dilemmas threaten to overwhelm you, your journal will be waiting for you. It's reassuring message: "Dump it on me, pal. Every lousy detail. I can take it." By writing your thoughts down — pinpointing exactly what's pushing you toward the nut-farm — you can achieve the marvelous feeling that can come from spilling your guts to your closest friend.
Your corona journal can become an antidote to the screaming, often confusing media broadcasts about the spread of the virus. No one will be expecting you to summarize the entire story or the most recent viral development. Your testimony will be especially useful to your readership if you should test positive for corona and then keep on trucking, weeks later. You won't have to be a Tom Hanks to lift the spirits of fellow victims.
It appears that local, state and/or federal lawmakers will be enacting increasingly stiff laws to prevent workers from gathering in tight circles at their job sites. If you — a journal keeper — can document the precise details of violations you learn about, your written accounts could help justice to be served. Even as you read these words, I'd guess that more than a few law firms around the country are preparing potential liability actions against employers who may wrongfully assemble their workers and thereby trigger new corona infections. The potential for high payoff litigations won't be stopped by one worldwide pandemic.
Finally, don't be dissuaded from keeping a corona journal just because you're not a skillful writer. Years from now, when your descendants read what you wrote way back in 2020 and thereafter, they won't care if you were an Updike or a Steinbeck. They'll just be grateful that you took time to record what was in your mind and heart during this troubling adventure that has suddenly descended on us.