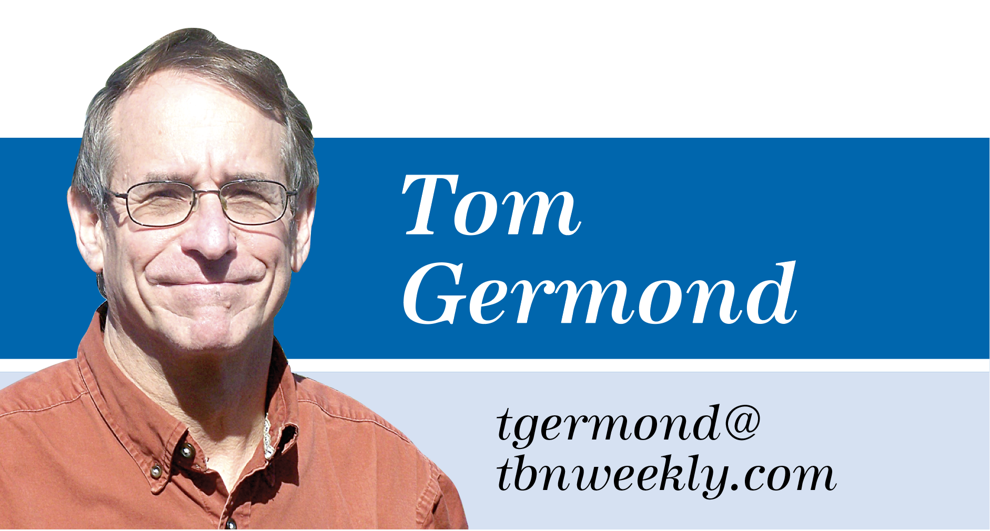 When I was a teenager, I didn't think dad had an ear for music.
While we were on a car trip from Lakeland to Sanibel Island, a familiar Bee Gees tune came on the radio station — "Feel I'm going to back to Massachusetts."
"Good. That's where you belong," Dad said, turning the radio dial to another station.
And that was that. I frowned.
Suffice it say, Dad for many years didn't seem to care much for most rock 'n' roll, especially the likes of the Beatles, the Rolling Stones, the Dave Clark Five, the Byrds and other groups whose members had long hair, dressed funny and cranked out loud music.
I often wonder if Dad was under the influence of my late grandmother Germond. She blamed the television personality Ed Sullivan — "that knucklehead" — for bringing the Fab Four to America.
What an era.
Back in the late 1960s and early 1970s, my brother and I played our favorite rock 'n' roll albums and 45s on an RCA Victor in the living room for hours and at high volume — always on the alert for our parents returning home from work. But sometimes we didn't hear them come into the house.
"Turn that @#%& music down!!!!"
Which really meant, "Turn it off." And the culprit caught in the act of violating the city noise ordinance, usually me, scurried back to the bedroom to do homework or whatever. And that's that.
Those memories came rushing back the other day as I heard on the radio that Paul McCartney celebrated his 79th birthday June 18, which gave me pause.
John, Paul, George and Ringo. How I would have loved to see them in concert back in their heyday. Was too young, and I would have had to get an advance on my allowance for 10 years to pay for the cost of a ticket.
Back in the day I could name almost every song on every album the Beatles produced. I'm sure I wasn't alone.
My favorite album was "Sgt. Pepper's Lonely Heart Club Band," which I bought for less than $4 at W.T. Grant's, if memory serves me right.
Flash forward several years. My friends and I listened to the likes of Grand Funk Railroad, Uriah Heep, Santana and Pink Floyd — on eight tracks in our car stereo.
If Dad had objections to the music at that point in our lives, he never let them be known. I went to a few rock concerts, too, but he refrained from opining on my choice of entertainment. He even helped me hook up a cassette player for my car. Guess Dad figured it was better for me to have a car stereo than to play loud music in the house.
Dad even watched attentively as McCartney sang "Maybe I'm Amazed" in a televised recording of a concert, if memory serves me right. I won't swear by it, but I actually think Dad liked the performance.
I still have about three dozen albums — including several Beatles LPs — a couple of which Mom and Dad bought for me for Christmas.
I rarely play them these days because many are scratched, and I'm more into classical and mellow music, some folk songs and movie soundtracks.
So Paul McCartney is 79. Hard to believe. He doesn't look it. Guess I'll have to play a Beatles album in his honor on my turntable. The RCA Victor bit the dust in the '70s.
Always have been a victim of nostalgia. It will be hard to part with those old albums, which are collecting dust in a cabinet in my entertainment center that my parents gave me as a housewarming gift.
I doubt the old albums have any monetary value — certainly not equal to their sentimental value for me — even though I haven't listened to most of them in over a decade. I don't think I've even looked at most of them for over a decade.
But if I ever decide give my record collection away, say to a young relative, I'd do so with one proviso: Don't use them as flying discs.
Only a knucklehead would do that. Right, grandmother?