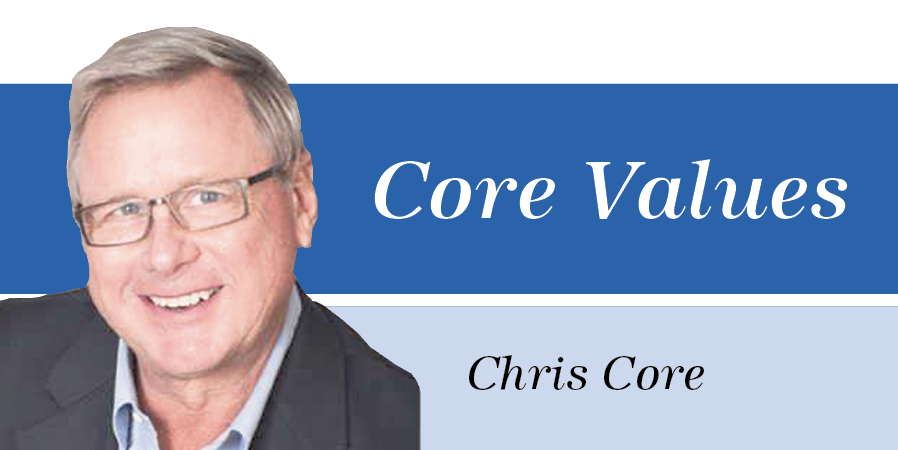 Aren't you sick of being asked to rate everything you do or buy? I am. Often times I am asked about my experience with a company like this: On a scale of one to ten, how satisfied are you with your experience/or product? Ten being extremely satisfied, one being not satisfied at all. If that were the only question, I might be OK with playing along. But it never is. The questions keep coming, and with each, the explanation of the rating scale from one to ten. Seriously, the scale is not that complicated. Got it: Ten is good. One is bad.
I understand this is a way for companies to get consumer feedback, a fine idea. And the questionnaire usually ends with a plea to "like" them on social media.
But, here's the thing. Not all services really need to be this scrutinized. For example, I got a survey recently from a local drive-up dry cleaner. The dry cleaner wanted me to rate my experience. I mean, I drove up. Somebody took my clothes. I came back, presented my claim ticket, paid, and drove away. What is there to rate about this?
But this time, instead of simply deleting the e-mail, I decided to play along. Mostly for revenge. I told the dry cleaner that my experience had been life-changing. That until I had dropped off my dry cleaning at their fine establishment, my life had little meaning. I was angry, lonely and depressed. But now, because of my experience with them, I am a better, more confident man, ready to take on whatever life throws at me. Thank you, local dry cleaner!
I'm just sharing this with you in case they decide to use my feedback in their advertising. If you see a dry cleaner promoted as "life-changing," you'll know where it came from.
• • •
And while I'm getting things off my chest, there is this. On November 11, Tropical Storm Eta came calling on our area. He/she (did it have a gender?) caused a lot of damage, especially to Gulfport. Huge sailboats washed onto the beach and into the mangroves. Some are still there. Eta also destroyed the docks right by the Casino, which serve the lively downtown area. Six months later, there are still no docks. I have tried in vain to find out what's going on. When I called the city of Gulfport, I was told it was an insurance issue. Another person said, no, it was a money issue. Another said it was a personnel issue. What it really is, is a dagger to local business.
When fully operating, those docks can handle roughly a dozen boats at one time. If each boat carries an average of three passengers, that's about 36 people docking to eat and shop in downtown Gulfport. And those boaters all come in waves (no pun intended), so the number really adds up. Whenever my crew and I used to go for a boat ride, it was common for us to tie up in Gulfport for lunch. As it is, I haven't been to Gulfport since November. And I miss it. The city likes to promote free docking in the Marina. Great, but it is way too far to walk to Beach Boulevard from there. Why not run a free shuttle from the Marina to the downtown area? Or better yet, get the darned docks fixed, pronto. In the long run, that's the financially responsible thing to do for the merchants' sake as well as for those of us who love to visit quirky, weird but wonderful Gulfport. In fact, if they did that, I'd give them a ten on a scale of one to ten with ten being … well, you know.