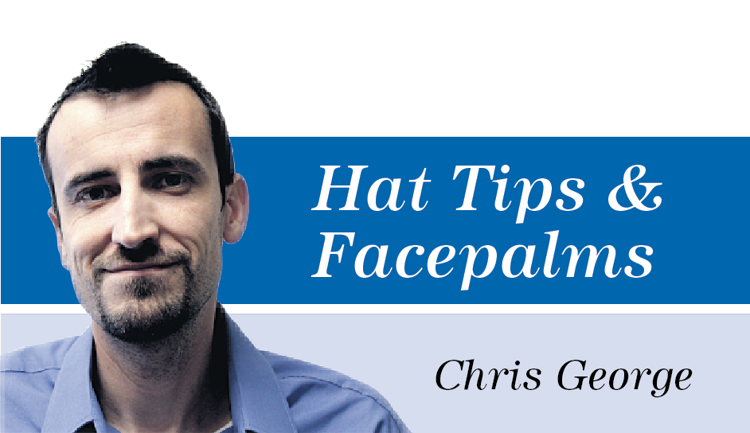 I was reading a story out of Dunedin about the city's plan to build a new emergency operations center for about $4.3 million, when something struck me as odd. 
The article by TBN Correspondent Mark Schantz quoted both City Manager Jennifer Bramley and Mayor Julie Ward Bujalski as saying, in essence, it was going to be a big, ugly building. 
"We are going to hear from our residents that it's not an attractive building; we have to be prepared for that," Bujalski said of the building, which she characterized as looking like a bunker.
Bramley added, "It's an EOC; it fundamentally has to be functional. It's definitely not the most glorious EOC I have ever seen, but it is functional."
No big deal. I wouldn't expect anything else for a structure that is supposed to withstand a Category 5 hurricane.
So, what else does the city get for its $4.3 million?
• Solar panels for $295,000. Green is good. 
• Additional pavers on the grounds will add $35,000 to the budget. Sounds necessary. 
• Two electric car charging stations for $9,000. Green is still good.
• Under the art ordinance, the city will have to spend at least $19,000 to include a piece of art on the property. Wait, what in the name of Dunedin's 800 craft breweries is going on here?
Didn't we read the mayor and city manager say this was going to be a bunker for functional purposes only?
I know $19,000 is a drop in the bucket for most cities and I'm all for art (no, really, I am), but this just seems a tad bit wasteful.
But I'm sure the good people of Dunedin will sleep better at night knowing that their emergency operations center has a beautiful piece of art, which I'm guessing will not survive the hurricane the building is designed to handle.
Hat tip to Largo arts: Just to prove that I'm not a total philistine, I approve of Largo's efforts to spend $50,000 to install a new heart-shaped interactive sculpture near the entrance of Central Park. The piece, which will be about 12 feet tall and 10 feet wide, aims to symbolize city leaders' belief that the park is the heart of Largo. It is expected to be unveiled at a celebration of the park's 25th anniversary in April.
Facepalm for the Greek god of the sea: In April 2018, Clearwater businessman Terry Tsafatinos wanted to show his love of Tarpon Springs and the Sponge Docks by commissioning and paying for a Poseidon statue. The nearly 11-foot-tall sculpture was to be created by Greek sculptor Sakellaris Koutouzis, and Tsafatinos offered to foot the bill, including the creation of the statue and the base and the shipment of the sculpture from Greece to the U.S., according to a report by TBN reporter Jeff Rosenfield.
City leaders were thrilled by the price tag. 
Commissioner Susan Miccio-Kikta, who is no longer on the board, asked about the size of the piece and whether it would fit in the proposed space at the entrance of the docks. 
City Manager Mark LeCouris assured the commissioners the issue would be addressed when it came time to approve the design of the statue's base.
How do you say "epic fail" in Greek?
As it turns out, Tsafatinos wants a giant, elaborate base for the giant statue that won't fit the proposed space. So, commissioners decided on Oct. 22 that they wanted to move it elsewhere.
Tsafatinos wasn't having it. 
"I'm pulling my donation," Tsafatinos said in a huff before leaving the building. "They don't deserve it."
Mayor Chris Alahouzos, a longtime friend of Tsafatinos, told Rosenfield he hopes a compromise can salvage the agreement.
As of now, though, it appears Poseidon is sunk.
Hat tip to Clearwater's Charter Review Committee: The all-volunteer citizen board that meets every five years suggested the city create an ombudsman position to help educate residents and neighborhood associations when opposing residential and commercial projects. 
TBN's John Guerra has chronicled in detail one such battle, as residents of the Edgewater Drive Neighborhood Association have fought a losing fight to halt an unwanted condominium project.
Most citizens are financially and legally outgunned when taking on such projects, so they need all the help they can get.