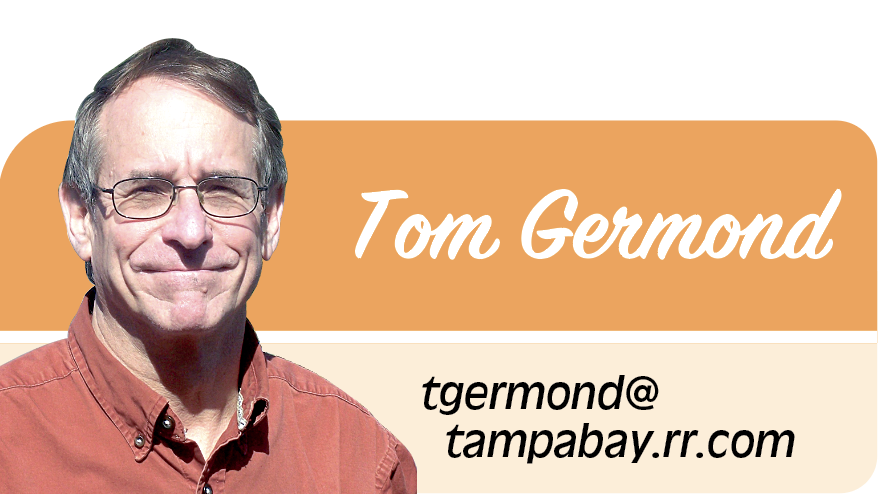 I read recently that the Florida Legislature has adopted a loud noise law whereby vehicle operators may receive a ticket and a $114 fine.
YAY!!! The law takes effect in July and applies to motorists who play their music too loud.
Call me a killjoy, old geezer or whatever other disparaging term you please, but after more than 15 years of listening to music blasting from radios or other devices in vehicles that pass by my residence, I welcome relief from the racket.
Some opponents of law are saying the regulations are "not cool" and they enjoy driving around with their windows down, yada, yada, yada.
For the sake of being forthright, I admit my friends and I enjoyed listening to music from our car stereos as we went cruising in our collegiate years, but we didn't have the volume set nearly as loud as that I've heard in my neighborhood — tunes that you can hear from five blocks away and cause your house to vibrate.
As far as the music selection, to each his own.
But most of the music I'd heard from vehicles as of late is unappealing.
It sounds like my dishwasher.
• • •
Since I've lived in Pinellas County, I've been impressed with the area's strong environmental ethic, especially when it comes to preserving and enhancing green space.
For instance, the Dunedin City Commission's unanimous decision to buy the 80.4-acre Jerry Lake and and the recent acquisition of the Gladys Douglas Preserve will provide nearly 125 acres of additional recreation and public space. The closing for the Jerry Lake area was held June 28; the city now owns it.
The property is near the northeast corner of Virginia Avenue and Keene Road, abutting the northern boundary of the Gladys Douglas Preserve, which the city recently acquired. The two properties combined will provide nearly 125 acres of additional recreation and public space.
Discussions of recreational uses continues, but the Dunedin commission's actions to acquire the property was a landmark decision. YAY!!! Sorry, that's the last time I'll say YAY!!! in this column.
Meanwhile, Largo city commissioners on May 17 approved an agreement with OB Golf Investment Group LLP to purchase the 26.7-acre Pinecrest Golf Course property across the street from Taylor Park for $600,000.
The goal, City Manager Henry Schubert said, is to create a stormwater retention area that could aid private construction in the area to the north.
The Pinecrest property could also serve as a passive park with similar features as Bayhead Park, he said.
That would be grand. Though some golfers might miss the 18-hole course on the property, they have plenty of options to enjoy their sport throughout the county.
Not my game. The way I play, it reminds me of yardwork.
• • •
Many readers reached out to me on a recent column I wrote about congestion on the Pinellas Trail through downtown Dunedin.
In fact I got more responses on the column than on anything I've written since I started working for the papers in 2004.
I suggested that perhaps riders should be required to dismount from their bicycles along the section of the trail from just south of Douglas Avenue to Skinner Boulevard — as they are required to do along the Belleair Causeway Bridge.
Some readers don't think bicyclists will do that. Among their suggestions would be lowering the speed limits and having more enforcement.
Not sure what the answers are, but I'm glad that readers are taking interest in the problem. Hopefully, government officials as well as other interested parties will continue to discuss the issue and come up with a solution. Something to chew on.
Coincidentally, a day after I submitted my column for publication, while I was walking on the Belleair Causeway Bridge, a bicyclist came up from behind me. I think he said "excuse me" as he went around me.
I politely responded that he was supposed to dismount from his bicycle, as the signage says, when he is using the sidewalk instead of the bicycle lanes.
He said he didn't see the signs to dismount and that "I don't know of anybody who does that."
Hmmm. Guess he thinks his reasoning is some type of herd immunity.
He kept on riding.
Grrrrr.
Bet he plays loud music in his car, too.