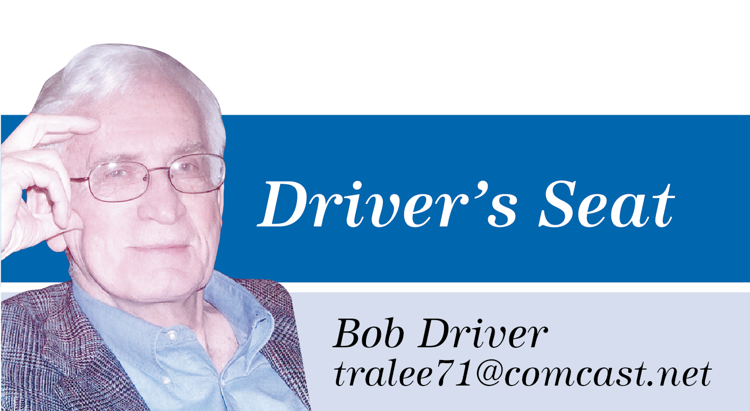 I first encountered computers and the internet in 1977, when I joined the late, beloved Clearwater Sun newspaper as editorial page editor. Eleven years later, when the Sun went down, I began working for Morton Plant Hospital in various writing capacities. My boss let me borrow a portable computer on weekends. I soon purchased my own.
And the love affair kept on for four decades, until now. But now I've decided to regard the tools and requirements of the World Wide Web as a potential threat to my health and sanity, as well as a blessing to the various functions of my daily life.
My reason for this attitudinal shift: I've finally admitted that I don't have the brains, patience, maturity, forgiveness etc. etc. to completely cope with the cyberworld as it exists today. Although the computer is still my major gateway to the surrounding universe, my daily blood pressure readings tell me this: "Back off, pal, at least when you're engaged in computer coping."
If you seldom run into computer troubles, I congratulate and envy you. But if you boot up the Web and its contents every day, you probably share some of my headaches. They may include:
• Constant change: Each day or week seems to require my learning new programs, symbols, terms and sequences. The cursed advent of passwords is a major offender. My blood boils each time I boot up a website I've easily used for years — without a password — and suddenly I'm told to declare one or invent it.
• Advertising invasions: Large fines or imprisonment should be handed out to any company or person that allows an ad to break up a running text.
• Frequent updates and alleged improvements of existing programs. I cringe at each announcement of one coming.
• Absence of any centralized internet magazine or other informational outlet that at least tries to keep track of web changes as they whiz by.
• Insufficient speech training of offshore "agents." The ones I encounter are almost always well-trained and helpful with their trouble-shooting solutions, but their enunciations often defy my understanding.
• Simple app introductions quickly followed by baffling follow-ups. A recent example, for me, was Netflix. After I said farewell to my TV set I soon signed up for the hundreds of movies and TV programs offered (for less than $10 a month) by Netflix. At the start, all went smoothly. I booted up my computer, pressed a few (no password required) Netflix keys, and selected the film or sitcom I wanted.
A month later I was lost in a jungle of confusing options, few of which led me onward to the program I wanted to watch. To its credit, Netflix lists phone numbers answered by real live humans. But even then their instructions brought only partial success. After my rage threatened to produce steam through my ears, I resigned from Netflix.
•••
Here, a much-needed admission on my part: I'm stupidly complaining about a world — computers, the Web, and all the rest — that is not going to give two whoops in hell about my troubles. Instead, the burden is on my shoulders — or my second-rate brain — to do the necessary changing. I will try to shut up and learn.
I shall accept — nay, expect — cyberworld to continue as a nuthouse. Henceforth when I turn on my computer I'll assume all sort of troubles lie waiting for me. I'll try to understand them. And when the computer carnival surprisingly behaves as I hoped it would, I'll rejoice. Then I'll plod onward to the new confusions I'm sure await me — and you, too, fellow Web-sters.
Bob Driver's email is tralee71@comcast.net.