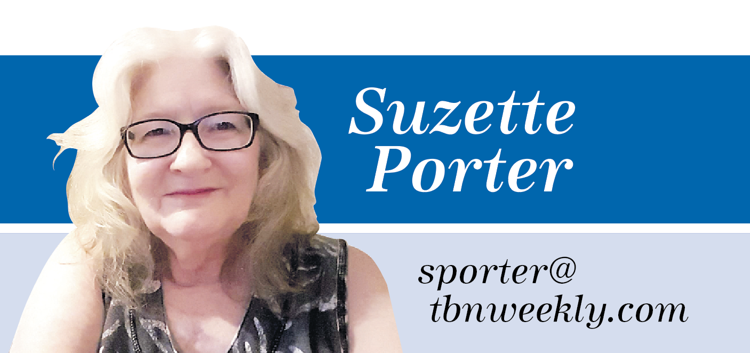 I remember in the early days of this novel coronavirus pandemic when I read some social media posts about how only the old and sick would die and everybody else would be OK.
I thought to myself, how ugly and hateful. Surely, we can do better than that as a society.
Then I heard messages from our leaders at all levels of government about how we would protect the most vulnerable. We would keep them safe.
We quickly restricted access to long-term care facilities to staff and necessary vendors. Residents and patients could no longer have visits from family or friends. And while that was a terrible thing, everyone thought it would be OK, if it kept them safe.
But, it didn't keep them safe.
We told seniors and those of all ages with chronic medical conditions to stay home. The message was if we got infected we would likely get very sick and could even die. I say we as I am a member of the vulnerable population.
I got so many emails in late March and April from people terrified to leave their homes even to get essentials. They needed their prescriptions and they needed food. They needed medical care. But they were afraid.
In a May 15 press conference, Gov. Ron DeSantis encouraged people to go to the doctor or the emergency room if they needed care. He said people were afraid to go even when they were having a heart attack or stroke.
You see, the vulnerable population thought they would be safe if they stayed home and limited contact with others much as possible.
But, it didn't keep them safe.
The Tampa Bay Times recently published a story that says 83% of people who have died of COVID-19 in Florida were age 65 and older, and one in four over age 85 had died.
Here in Pinellas, the average age of people testing positive for the virus is 57. Yet, the majority of the deaths are in people well over that age.
Of the 75 deaths reported in Pinellas as of May 23, 55 were residents or patients from eight of our long-term care facilities. That's 73%. A staff member who worked at one of those facilities also has died.
At least one case of COVID-19 has been reported at 40 of the county's nursing homes, assisted living facilities or rehab centers.
Let's face it, the only way those folks were exposed to the virus was by someone infected who brought it into the facility. And that wasn't a family member or friend.
One facility has reported that 22 staff members have tested positive, another had 18 with a positive test and another had 13. Twenty-five facilities report that a least one staff member has tested positive. Combined, 85 staff members have confirmed cases of COVID-19.
The governor and the Agency for Health Care Administration, which oversees long-term facilities, recently pushed out a list of new rules aimed at stopping the outbreaks at nursing homes and assisted living facilities that are occurring all over the state.
The rules include more testing of staff. The governor said it should occur every 14 days. But, that hasn't happened yet, reportedly due to inadequate resources.
I wonder why more resources weren't put toward testing from the beginning, if the state was really serious about protecting the vulnerable.
Sure, we sent in strike teams from the National Guard and in Pinellas we also used first responders. But, they went in and tested residents and staff AFTER a report of an outbreak.
AHCA says infection control beyond what is normally provided at long-term care facilities is needed. The question is: Who is responsible for making sure that "beyond normal" is being done. AHCA said the Department of Health had the authority to respond to problems, but it didn't say who was responsible to prevent them.
We knew at the onset that some of our population was more vulnerable, and as those cruel, ugly social media posts had said, it was likely that the old and the sick would die.
Knowing that, did we do enough to keep them safe?
Personally, I don't think so, since new measures are now being put into place. That means at least a month ago — before the outbreaks — more could have and should have been done.
Yes, you can argue that we've never experienced an illness like this novel coronavirus, but I think the experts knew that everything possible should have been done to keep infected people out of long-term care facilities. Isn't that they reason they restricted families and friends.
Looking over the death reports through May 23, only six in Pinellas were under age 65. The youngest was 40 and the others were ages 51, 52, 56, 58 and 59. That means 92% of the people who have died here were senior citizens.
Many had preexisting conditions. Some had other ailments and that's why they were in a care facility. Reading through the medical examiner's reports, you find cancer survivors, those with hypertension, cardiovascular problems, diabetes, COPD and other illnesses. But without COVID-19, they likely would have lived at least a little while longer.
And the tragic part is that they died alone. We kept their families and friends away for their protection, but we didn't make sure those we let care for them were safe. We isolated them from the world, but not from the infection.
My mind can't help but wonder how many of these people could have been saved with prevention. Did they really have to die?
I don't think so. I think we let them down. I think we failed to protect the most vulnerable, who could not care for themselves.
We didn't keep them safe.