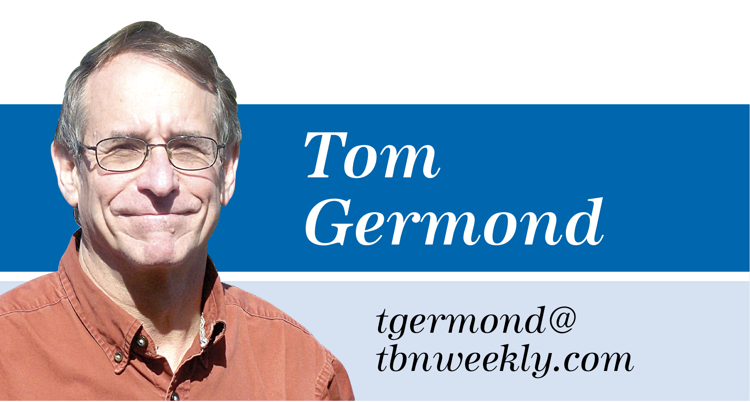 Calling all healthy Americans who want to make a difference in their communities in the wake of the pandemic. Roll up your sleeves to helps save lives.
Our blood banks need you — maybe more than ever.
As I learned in an interview last week with a spokeswoman for OneBlood, more than 700 blood drives in the nonprofit's service area were canceled as of then. Those events are critical to meeting the needs of OneBlood, which provides blood to more than 200 hospitals and their patients throughout most of Florida.
As the spokeswoman said for my story for Tampa Bay Newspapers, the cancellations are unprecedented. I have no reason to doubt her. I've covered activities at OneBlood and other blood banks for decades; I know the challenges they face to meet their needs. I also donated for years.
Some facts and statistics about the blood supply as provided by OneBlood and other sources:
• Every three seconds someone in America needs a blood transfusion.
• One of every three people will need to receive blood transfusions in their lifetime.
• There is no substitute for blood. It must come from donors. To the best of my knowledge you can't give it over the Internet.
Sure, I know. Some people are reluctant to donate for the first time because they are squeamish about needles. But if you are eligible to donate and never have, I urge you to at least give it a try. Like many of us, you may find that the experience is rewarding and decide to return to the blood bank over and over.
The screening is thorough. Kind of a mini-health check, including your iron level, blood pressure, pulse and cholesterol level.
Another benefit: Over the years I've accumulated a lot of Regal Theatres' gift cards and other gifts from donating. Became a movie buff and couldn't resist the aroma of butter-lathered movie popcorn. That prompted me to regularly check my cholesterol results via OneBlood's Internet site. If I were satisfied that my cholesterol was almost dangerously low, I would reward myself with another trip to the theater and big bag of popcorn. A less-than-vicious cycle I couldn't resist. And I'm alive to tell about it.
At OneBlood's donor center on Missouri Avenue for years, I mostly donated platelets, which are small blood cells. The procedure takes longer than donating whole blood, but platelets are always in demand because they are needed for cancer patients.
I had to discontinue giving blood and platelets a few years ago because I started taking a drug to treat a non-life-threatening medical issue. The drug can cause birth defects in male babies. If doctors come up with a better way or drug to deal with enlarged prostate issues, I'll return to the donor center. The good news is, my prostate is still smaller than Stonehenge. Sorry for the TMI.
This isn't supposed to be about me. There are numerous donors who give and give and give. But if I find out that one person who reads this post starts to donate, that would make my day.
Didn't know until recently that the number one reason people say they never donated is because nobody every asked them. I'm asking you now.
Roll up your sleeves, my friends. You might leave a donor center with such a rewarding feeling that you will be motivated to do it again and again, maybe for years.
Consequently, if you ever are down on yourself, for decisions you've made or actions you have taken, you can take solace in knowing that you're truly a life saver.
And nobody can take that away from you.