Editor's Note: This is one of a series of columns provided by the city of Largo that highlight the city's brand, mission, vision and values.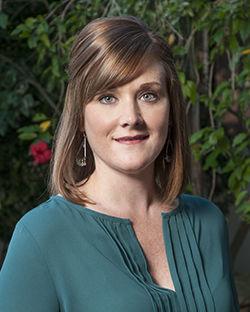 To be recognized as the Community of Choice in Tampa Bay — the city's vision identified in its Strategic Plan — community must be at the center of all efforts. With the adoption of the FY 2020 budget, the city celebrates a continued investment in building progress and momentum to advance the focus areas of sustainability, community pride, and public health and safety. The community is encouraged to learn more about the many exciting projects planned for the upcoming year to enhance the superior services in Largo.
Sustainability
The city of Largo is committed to sustainable operations so that Largo may remain a destination of choice for generations to come. Current initiatives underway include:
• A new citywide financial and human resources software system that will enable the backbone of our organization to operate more efficiently and effectively and provide modern tools to both staff and external customers.
• Through a Homeless Services Partnership Program, the city will collaborate with local private and nonprofit organizations to support those experiencing homelessness in our community, addressing both short- and long-term needs.
Community Pride
The city continues to celebrate and improve its natural landscape, citizen services, and opportunities for engagement to bolster a sense of pride for those living, visiting, and working in Largo. Current initiatives underway include:
• Largo Central Park celebrates its 25th anniversary early next year with a special event to recognize the value of this green space to individuals and families living in and visiting the city over the past two-and-a-half decades. City staff are excitedly planning this event, which will include family-friendly activities and a celebration of the history and special moments visitors have enjoyed in this great park.
• Updates are underway to city signage and additional welcome signs that will serve as both directional references and create a warm welcome to our increasingly vibrant city. These efforts are a continuation of the City's new brand launch, which has included an award-winning improved website and plans to update Largo's downtown corridor.
• The city of Largo's communications and marketing team is excited to announce changes that are aimed at better serving community members, employees and our media partners. With a pivot to the Office of Communications and Engagement, the team is focused on connecting and engaging the community through accessible and creative channels with an increased emphasis on community outreach.
Public Health and Safety
Ensuring a healthy, safe and vibrant community is an essential function of city staff across all departments. Current initiatives underway include:
• A major investment in wastewater treatment improvements grounded in a commitment to both public health and sustainability so that our wastewater systems are efficient and effective.
• Time and resources dedicated to roadway improvements that will increase the safety of those traveling around the city, provide a variety of mobility options (for example, installation of and repair of sidewalks and bike lanes) for residents and ensure our storm water systems are working effectively to prevent pollution and flooding.
• A continued investment in emergency management to ensure the community is prepared for any future emergency and can respond and recover from weather events.
• In an effort to manage the growing call volume experienced by the Fire Rescue Department, additional firefighter, paramedic and lieutenant positions were included in the FY2020 budget.
If you are interested in learning more about the city's initiatives or ways to engage, you can find more at Largo.com or reach out to us at communications@largo.com. For more information about the FY2020 Budget, visit Largo.com/FinancialCenter or reach out to the Office of Performance and Budget at opb@largo.com.