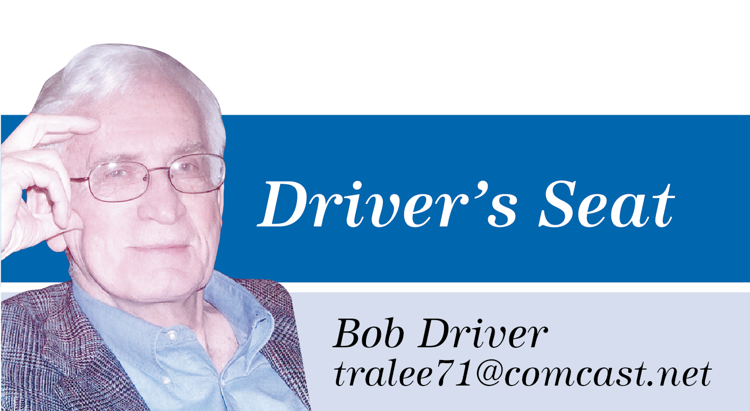 Random topics for a Thanksgiving weekend
THE SCULPTURE OF A NAKED OVERWEIGHT DONALD TRUMP appeared in one or more cities a couple of weeks ago. I need not add any of the artistic details of the statue (if that is what the representation could be called) but they (the details) could not be called complimentary. Trump's supporters — or some of them — will surely regard the sculpture as a low point of a political campaign that has barely been underway.
Politics — American or in most other nations — is seldom a mannerly, high-minded pursuit. Books, songs and movies have portrayed presidential candidates from all parties as scoundrels. Back in 1884 the Democratic candidate, Grover Cleveland, had to defend himself against a report (apparently true) that he had illicitly fathered a child earlier in his career.
Despite the allegations, Cleveland went on to defeat his Republican opponent, James G. Blaine. From this victory came an immortal jibe: "Ma, ma, where's my Pa?" "Gone to the White House, ha, ha, ha!" Pretty rough stuff, don't you think? I don't know how our nation survived such nastiness. But we did. And I presume we will again.
TINY UNINVITED WORDS are now appearing above the most recent line I type on my computer. They seem to be connected to what I've just written. I've never seen this happen before. I'm assuming this phenomenon is related to this week's collapse of my computer's basic operation. Any thoughts on this, please let me know. Once I send this column to my editor, Tom Germond, I'm going to turn my year-old Dell over to the Geek Squad and tell them to fix it or shoot it.
WINTER COLD HAS ARRIVED EARLY HERE IN NEW ENGLAND. It feels like January, minus the two feet of snow that is common at that time. This week I bought my first long-johns in many years. They are waist-down only, and therefore lack the back door flap I recall from my childhood days in the wilds of Pennsylvania. I see that some folks in Dixie are also coping with early shivers. Have you noticed — no matter where we live, it's always somethin'?
CAN IT BE TRUE that Florida's orange industry is in danger because of a Chinese bacterium that prevents oranges from ripening? That report appeared in "The Week" magazine recently, and I hope it's wrong, or exaggerated. We've already undergone enough bad news emanating from China. My hope is that our scientists will once more ride to the rescue by developing a chemical or natural defense against the Asian fruit invader.
ARE YOU SURE YOUR DIGITAL FILES ARE AS SECURE AS THEY NEED TO BE? If so, congratulations. Even so, you might find it interesting to read the October 2019 issue of Consumer Reports. Its cover story is a wide-sweeping survey of how our emails, photos, telephone calls, smart speakers and other modern devices can be tapped into and then used to our disadvantage by dozens of nosy commercial and governmental organizations. Protective privacy laws have been enacted throughout the country, but CR says more are needed. (Irrelevant side note: if you plan to read the article, take a magnifying glass with you. The text type is painfully small. This custom seems to be growing in the publishing industry. Tiny type = more words per page = lower paper costs = more profit for the home team. Got it?)
RECENTLY FOR TWENTY BUCKS I bought a marvelous portable radio about the size of a pack of cigarettes. Its clarity of tone is amazing for a radio that size. It is a product of the Sony people, whose president is Kenichiro Yoshida. He works at the home office in Tokyo. I took a notion to email him to congratulate him and his workers, in various countries, for their fine work. I write such emails at times.
But Mr. Yoshida — or one of his staff, I presume — does not want him bothered with fan letters. Try as I might — I phoned about a dozen Sony offices in the USA — I could not find Mr. Yoshida's email address. Every Sony person I spoke with denied the existence of any way to discover the email address.
Ah, well. Maybe someone else will send Mr. Yoshida my regards. My cat Ellie will continue to lie beside me at naptime and listen to good music on my Sony. At such moments, what else matters?