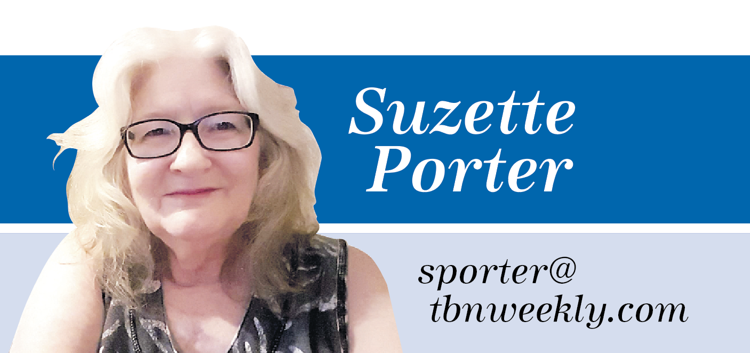 I'd never been on a cruise before Feb. 14 when I left on a three-day outing to Nassau in the Bahamas. I was little bit nervous with all the talk about the coronavirus, but at that time everything seemed OK.
When I arrived at Port Canaveral, I was given a pencil and a form to fill out to document that I wasn't sick and had not traveled outside the United States. Then I joined the masses that embarked on what was to be a fun-filled adventure.
And I did have fun. It was exciting. The biggest problem for me was all the walking. I have a desk job and don't walk as much as I should. I was tired by the end of day one. But still I kept going like the Energizer bunny.
Sadly, on the day I disembarked, I found myself unable to walk through the port. A kind Carnival Cruise employee noticed me propped up against a wall and brought me a wheelchair. I was very tired but not feeling sick at that time. I got home Feb. 17.
By Feb. 20 I started to feel sick. I had the sniffles, postnasal drip and was sneezing. Then I started running a fever of 102 and the coughing set in. It was hard to breathe. I was still tired no matter how much I slept. Then I noticed my blood oxygen levels weren't where they should be.
But I didn't want to go to the doctor. I feared I would have to go to the hospital. My veins aren't the best and it is always an ordeal to get an IV started. Blood tests are a nightmare.
By Sunday, March 1, I gave up and decided I would call my doctor on Monday. Unfortunately, he couldn't see me until Thursday. I realized I had to go to the emergency room. The timing couldn't have been worse.
Gov. Ron DeSantis issued an executive order the day before that established protocols for people with symptoms who had traveled to any of the hotspots identified at the time (China, Iran, Italy or South Korea). I hadn't traveled to any of those countries, but I had traveled outside the country and I did have two of the three symptoms — cough and difficulty breathing. My fever had been gone for a couple days.
I called ahead, not because I was worried about coronavirus, but because I wanted someone to assure me that they would be nice to me because I'm a "hard stick." Truth be known, I would have gone in over the weekend if not for that fear.
I was told to wear a face mask, so I did. I was warned that things might be a bit chaotic due to the governor's order. When I arrived they were waiting for me. Within a few moments, I was swept away to an area of the emergency department I'd never seen that had an actual room with its own bathroom.
The nurse who checked me in acted a bit nervous. After he left, I soon noticed a bit of activity through a window in the door to an adjacent room. Several minutes later a nurse and doctor came in through that adjacent room. They were wearing masks, gloves and gowns.
They introduced themselves and I asked for and received oxygen. They asked a few questions and I expressed my worry about my veins. They assured me they could get an IV started and necessary blood tests done without harm to me. I was comforted. The oxygen was helping me to breathe.
Then the testing began. They took lots of blood and true to their word, the nurse got a vein on the first try. They started the IV, so they could start pushing through some fluids. They poked several sticks up my nose and swabbed the inside of my mouth to test for a myriad of possible infections. I gave a urine specimen.
After that, it was a waiting game. I was hungry and thirsty, but could have no food or water. My nurse said I had to wait until the tests came back. There was a monitor that showed the number of tests taken and the number with results. It seemed to take forever to see any progress. It was actually only a few hours.
The only time the main door to my room was opened after I was checked in was for an X-ray machine. The technician also was wearing a mask, gloves and gown. Everyone who came and went, which was mostly my nurse, wore the protective gear.
When the monitor showed that the results of most of the tests were in, a new message was displayed. They had requested a bed and I was being admitted. Not long after that, my nurse arrived to explain what was happening.
She brought food and water. I could have kissed her, but I knew she wouldn't appreciate it. She explained that the room I was in was special with air control measures to prevent contamination to outside areas. I needed to be moved to that same type room, so it might take some time.
I was told when I arrived six of those special rooms had been available. By the time they decided to admit me, all of them were gone.
An hour or so later, I was moved. I felt bad for all the staff that had to put on so much gear just to come in to care for me. Just to get a glass of water meant someone had to put on the mask, the gloves and gown.
They started pushing through antibiotics. They confirmed I had Type A influenza, pneumonia and something I'd never heard of – RSV (respiratory syncytial virus). Later they added sepsis to my list, but no coronavirus. No one ever really thought I had it, but everything was done in an abundance of caution as if I might.
The next day, after additional tests came back, they asked to move me. They needed the special room for somebody else.
I think it's important to note that when I was there, there were plenty of supplies and people available to help me. But how long can that last if a coronavirus outbreak comes to Pinellas? As the numbers grow, and the experts believe they will, how will hospitals deal? Will they have enough of those special rooms, healthcare workers, supplies, etc.?
The Centers for Disease Control and Prevention recommends social isolation as the best method to prevent or slow down the spread of the coronavirus. We can all help with that. There is no reason to panic; however, we should take things seriously. Use all the preventative measures. Wash your hands a lot. Don't hoard supplies, such as hand sanitizer, toilet paper and cleaning products.
If you're age 60 or older or have heart, lung or other chronic medical conditions, stay home. Everyone without a need to be there should stay away from nursing homes and assisted living facilities.
If you're sick, stay home. Call your doctor. Call the state hotline, 1-866-779-6121, or the county's local number, 727-824-6900. Wear a facemask if you have to go out to get medical attention. Do everything the experts say to do.
Do I regret my first-ever cruise? The answer would be no. Do I wish I hadn't gotten sick at the time a national health emergency was brewing? That answer would be of course. If I had the ability to go back in time and maybe not go? Well, I don't know what I would do.
I do know that together we can get through all this. I ask that you help others if you can. Share. Be kind. Be well. Stay out of the hospital. The food really isn't that good.
Suzette Porter is TBN's Pinellas County editor. She can be reached at sporter@tbnweekly.com.