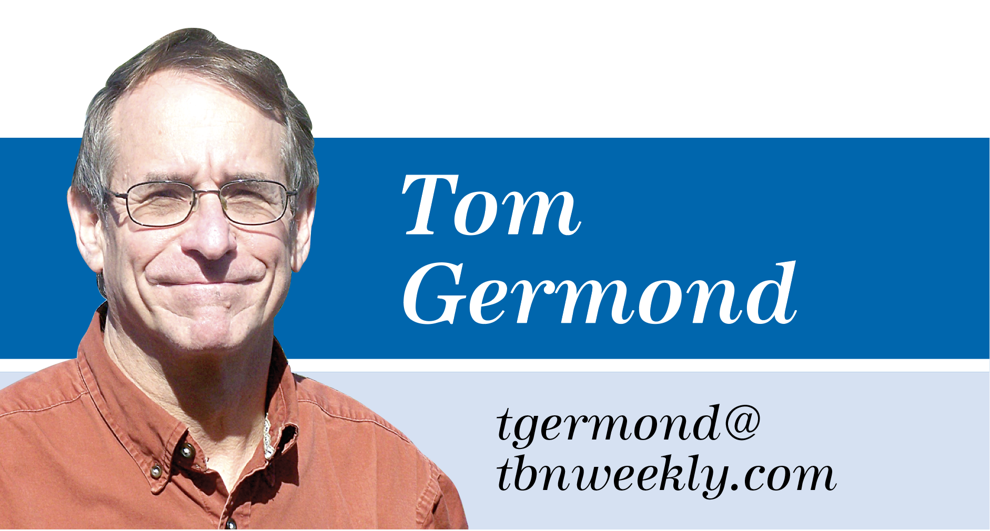 You know you're getting old when you pack more medicine, health care and hygiene products in your travel bags than you do clothes.
Nevertheless, I love road trips, because they give my brain time to delouse as well as wander.
And on a trip from Florida to Virginia, to visit my brother, I had plenty of time to put my mind in idle mode as I stared at the scenery.
Guess that means there's the devil to pay.
Some random thoughts danced in my head on this trip, such as why do people waste so much of their money touting political candidates through the godawful use of billboards on our highways and elsewhere?
Do they really think that somebody who is at least as smart as a turkey is persuaded to vote for the candidate merely because of a message on a sign? Not sure what they accomplish.
While driving northbound on I-95 through Georgia, I was distracted by a huge billboard that, if memory serves me right, said, "Only God and Donald J. Trump can save America."
I wanted to puke, but there are no rest areas on northbound I-95 through Georgia, at least that I could see, once I passed the state's welcome center.
Before you send this column to the bottom of your bird cage, please rest assured that if the message on the billboard had said that only God and Joe Biden can save America, I'd have the same reaction.
When I thought of all the political sign pollution I saw along this trip, I wondered how many charitable organizations could have benefited from the money wasted on such advertising.
I passed at least two more billboards with the same savior message while I was in Georgia. My car will never smell the same.
The Shenandoah Valley, flaunting the colors of fall, always lifts my spirits as I stared out the car window at livestock, old barns and other bucolic structures along the rolling hills of the western part of Virginia.
But there was no shortage of political billboards this year on ranch land, too. Kind of put a damper on my hopes for some good landscaping photography.
Now if I ever got a picture of a buzzard pooping on such signage, I'd frame it and hang it in my bathroom.
I'll try again four years from now.
One of the highlights of this year's trip was a return to the D-Day National Memorial at Bedford, Virginia, on the way to the Shenandoah Valley.
Ringed by mountains on 50 acres, the memorial gave me pause, as it did on my first visit several years ago. It was established in Bedford because proportionally the community suffered the nation's severest D-Day losses, the memorial's website says.
Nineteen of a company's Bedford's soldiers died on D-Day, June 6, 1944. The population of the community was about 3,200 that year.
I can't imagine the devastating effects such losses had on the community.
But when I think about all the sacrifices Americans have made in wars and other military engagements — at home and abroad — I'm moved.
When I think about the brave acts that law enforcement officers, medical professionals, firefighters, grocery store clerks, teachers, journalists, the clergy, businesses and others have made in the wake of a pandemic, I'm moved.
It takes all kinds — such as civil rights activists, scientists, statesmen, volunteers, writers, artists, immigrants — to build and sustain a nation.
Sorry for rambling. But I question how one president, with or without God, can save America — and from what?
Our core values, our love of freedom, our diversity, our differences of opinion, the strength of our institutions and our willingness to learn from the past but brace for the future will prepare America for whatever challenges lie ahead.
I have to think that way.