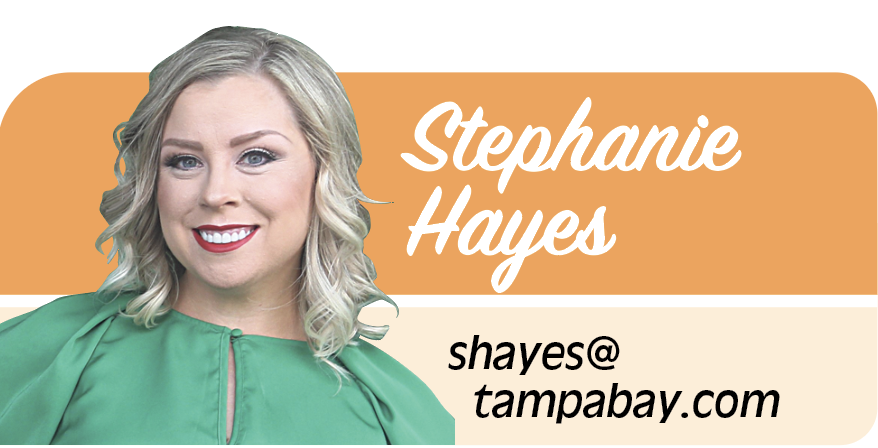 Dear Mr. Joe,
I know you are busy trading, but we must confab.
The time has come to expand your presence in Tampa Bay, a region that spent 2022 collecting new residents the way sugar ants flock to a dropped candy cane.
We have so many people, Joe, denizens who request, nay, demand your low prices, friendly staff and flavor combinations not available from Larry Q. Publix. Trail mix with mung beans. Vegan tzatziki. Greek elote yogurt dip. We just want mayonnaise corn yogurt, OK? Why are you doing this to us?
Yes, yes, you have stores in St. Petersburg and Tampa. Those locations are great, but for the hundreds of thousands living in more far-flung areas of this hot pot, they mean an excursion. They require we wake with the singing robins and say, "I shall spend Sunday driving 50 miles for a cold war over a parking space with an athleisure couple in a Subaru Outback."
You are leaving money on the rustic cheese board, Joe. Let's get specific.
In Pinellas, you may choose from Clearwater, Dunedin, Palm Harbor, Tarpon Springs, Oldsmar, Safety Harbor, Seminole, Largo and more. In addition, please open a Trader You's in Carrollwood, Westchase, Citrus Park or New Tampa, areas crying for ratatouille bites and gluten-free gingerbread muffins. Have you even heard of Pasco County, Joe? Look into it.
The people have spoken, Joseph! They positively thirst for your nautical energy and global appe-teasers. They will sacrifice their least favorite child if it means easy access to chocolate peanut butter Joe-Joe's.
Whenever a new build site appears, the Facebook groups spring to life. This is their calling, Joey, their passion and skill. Most recently, all eyes were on a demolished Burger King at the corner of US 19 and State Road 580 near Dunedin. Was it big enough to house a tower of sea salt brownie bites and Charles Shaw cabs? Was the parking lot just awkward enough to read stressful? My money was on another car wash. Still, hope breathed eternal.
This week, a sign went up. Circle K gas station. No disrespect to Circle K, but wah-wahhh. The Dunedin Mom's Group was bereft, Joe. THE MOMS WERE UPSET.
Commenters on various forums have speculated about you appearing at an Oldsmar Taco Bell, a Clearwater Perkins and the former Leo's Italian Grill in Palm Harbor. In January, a commercial real estate agent launched a petition for you to open in Tarpon Springs' Manatee Village.
In Hillsborough, elected officials pushed for your presence at a defunct grocery store on Ehrlich Road and a former Piccadilly on N Dale Mabry Highway. They tried to serve constituents with everything bagel seasoning, and you left their text messages on read for four years.
Right now, North Pinellas folks are sitting in cars like private investigators, chain-smoking cigarettes, staring at an old Winn-Dixie in Safety Harbor's Northwood Plaza. You know the one. I know you know the one.
That spot seemed destined for an Amazon Fresh based on architectural plans filed in a weird Bond movie codename. But that store has not materialized. The commenters are ON IT, speculating the project is dead and you're coming instead.
I checked with Pinellas County and Safety Harbor officials; neither had updates to share. I asked Amazon if a store was coming or not. A spokesperson replied in the manner of Mariah Carey addressing the existence of Jennifer Lopez:
"We do not comment on our future roadmap."
Of course, any savvy business wants exactly what we're doing here. You want us talking about you, Broseph, emitting fossil fuels to get to your little spatchcocked chickens, because who likes to pull out a spine? You give Tampa Bay just enough to make us want more. You're all, "Oh, you liked that cookie butter, didn't you? Oh, you love affordable orchids, yeah? Oh, a miniature ice cream cone is fun, right, bestie?!! Well, lump it, Lutz."
So, yes, I have gone full conspiracy theory and I shall not return from the edge. My colleague reached out in March to ask about plans for new Tampa Bay stores. Joe, your spokesperson wrote:
"We consider many locations. All of the locations that are opening soon are listed on our website. Unfortunately, Tampa Bay is not on the list at this time."
I contacted the same person this week:
"We consider many locations. All of the locations that are opening soon are listed on our website. Unfortunately, Tampa Bay is not on the list at this time. However, we open more stores every year."
Did you see it? The "however"??? Pregnant with possibility, if you ask my addled mind. The "however" implies more crunchy chili oil peanuts and vegetable fried rice is on the way. The "however" is Pablo Neruda saying you can cut all the flowers, but you cannot keep spring from coming, Joe. The "however" is us wearing you down, getting our way only to realize that cauliflower gnocchi and caramelized onion dip won't fill the perpetual voids in our souls. But at least we'll have something to munch on while pondering that difficult truth.
Stephanie Hayes is a columnist for the Tampa Bay Times.