Civil War Gen. William Tecumseh Sherman is reputed to have said, "War is hell." Other veterans of battle would say "War is memories of hell."
In recent wars those memories have been given an official name: PTSD, or Post-Traumatic Stress Disorder. It has been known by several other names, in earlier wars, including shell shock and battle fatigue. Whatever its titles, it has claimed an estimated 300,000 U.S. fighters and civilians.
One modern victim of PTSD is a woman named Beverly Smith-Tillery, who lives with her husband, Mark, in a quiet Seminole neighborhood. She's a retired U.S. Army colonel, a longtime Army nurse, an anesthetist, and a veteran who helped hundreds of American and coalition fighters wounded in Mideast warfare between 2011 and 2013, plus many civilians caught up in the Mideast struggles.
Col. Smith-Tillery is also a writer. And a good one.
She has recently published "Invisible Wounds of War." Its subtitle is "My Redemption."
The book is a wide-ranging collection of brief essays about war, guilt, heroism, heartbreak, death and survival. The author followed each account with a poem that captures and amplifies the colonel's memories of the hell-hole she served in.
Its official designation was LRMC — the Landstuhl Regional Medical Center, in southeastern Germany. It is the largest U.S. military hospital outside the continental United States. When Col. Smith-Tillery was stationed there, its primary mission was to treat wounded soldiers from the fighting in Afghanistan and Iraq.
They were flown into a nearby Army airbase, often as many as three planeloads a day. Some of the victims were dead upon arrival in Germany. Others, still living, were missing arms, legs and other body parts.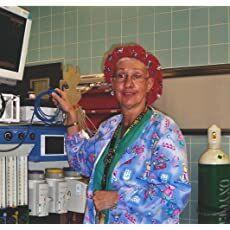 What Col. Smith-Tillery experienced during her years as a nurse-anesthetist at Landstuhl left her with her own case of PTSD. It is an affliction that is never completely erased from the minds of its victims. After returning to the United States and undergoing treatment at the Bay Pines Veterans Administration Hospital, the colonel began to use writing as her own recovery tool. This included poetry, which she had never tried before. She says all of this has helped her wage her own continuing fight with PTSD. She hopes her book will also help other PTSD victims.
Col. Smith-Tillery was born in Kentucky, where she worked as a registered nurse for 20 years. During that time, she joined the Army reserve, and was called to active duty in 2003. After her service at Landstuhl she retired and came home.
Today she continues to work with PTSD victims, and to write. In 2018 she was a gold-medal winner in the National VA Creative Arts competition. Her new book is available through local booksellers and Amazon.
If you have never been in battlefield conflict or known anyone forever bruised by what happens there, "The Invisible Wounds of War" will introduce you to a bloody landscape staffed by heroes and the medical teams that supported them.