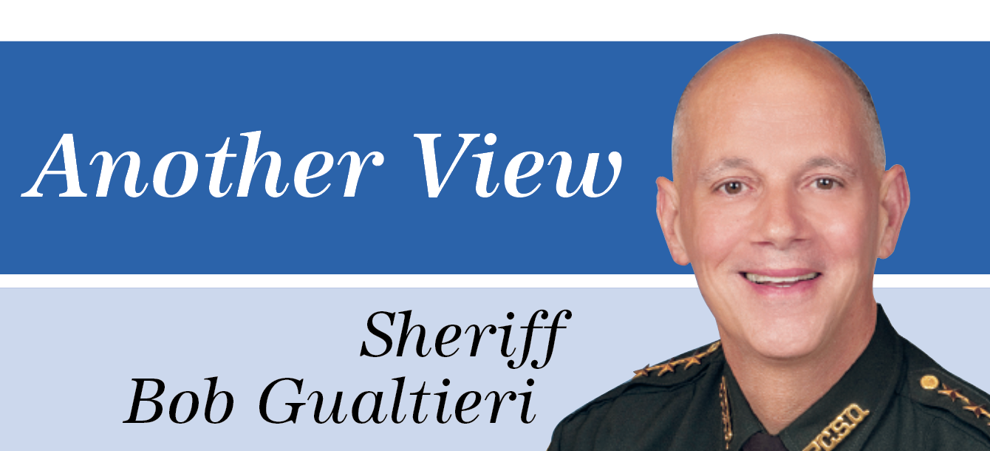 Though the sun was shining bright on Feb. 23, 2021, it was the Pinellas County Sheriff's Office's darkest day. Deputy Michael J. Magli was a true hero who saved countless lives and is an example of what it means to serve and protect with integrity and honor. Our PCSO family is heartbroken, but our lives will be forever changed and inspired by the legacy Deputy Magli left behind.
The support our community has shown the Magli family and our PCSO family has been overwhelming. Thank you for all the prayers, notes, and heartfelt acts of service over the last few weeks. No motion of compassion and sympathy has gone unnoticed.
We also give special thanks to our law enforcement partners and others for their contributions to the service.
This is the first line-of-duty death in the Sheriff's Office's 109-year history. We never wanted this day to come, but we will continue to remember and honor Deputy Magli's life. His name will be inscribed on our memorial in front of the Sheriff's Administration Building, but more importantly, his name will be inscribed in our hearts forever.
The loss of Deputy Magli is a reminder of why our deputies wake up every morning. Their mission is to protect and serve the citizens of Pinellas County, and they put themselves in harm's way to save lives. Their oath is not limited to working hours; they are committed to protecting the public 24-7 and have a duty to act when evil enters their path.
Deputy Magli's example reminds us that a deputy's responsibility often goes beyond what is required of the uniform and involves matters of the heart. He cared about people and went out of his way to show it, whether it was telling a fellow deputy a joke when they felt down, taking extra time on a domestic call to ensure the couple was okay, or simply giving a citizen a bright smile as he crossed their path. The Pinellas County Sheriff's Office is leading the way in public safety, but just as important, we are making sure we show people we care.
How to help
The Pinellas County Sheriff's Office is accepting donations on behalf of the Magli family. The Deputy Michael J. Magli Memorial Fund will serve as the official memorial fund for the Magli family. Those interested in donating can visit any SunTrust banking location or send checks to the Pinellas County Sheriff's Office Fiscal Affairs Bureau made payable to the memorial.