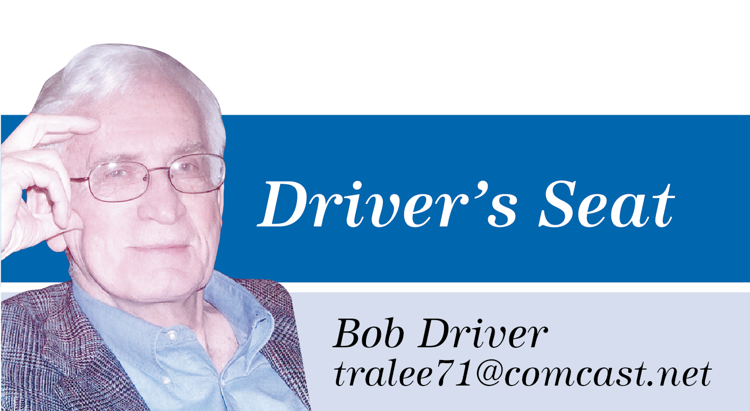 Our nation's popular songs contain many questions but few answers. Following are several examples, and what I discovered (or almost discovered) when I did some research.
1. "I wonder what became of Sally, that old gal of mine." That tune was launched in 1927 by Jack Yellen. It reflects a common theme — love that faded away for any of many reasons. The fragments of information I ran across revealed that Sally ended up in Nebraska, where she married a veterinarian named Klinkerfoss. They had four children who, in their teen-age years, formed a band called the Klinker Kids. Their music was based on their banging on pie pans, while their mother sang German folk songs. The group folded after three performances.
2. "Who's Sorry Now?" Lyrics for this 1923 song are rife with hints about infidelity perpetrated by one partner and perhaps both. To wit, "Whose heart is breaking for breaking each vow?" Listeners are left to make up their own minds. The final lines tremble with feelings of revenge: "You had your day, now you must pay! I'm glad that you're sorry now." The lyricists were Bert Kalman, Harry Ruby and Ted Snyder.
3. "Oh, say can you see by the dawn's early light, what so proudly we hailed at the twilight's last gleaming?" One source said that these lyrics were originally part of an American spy's weather station report in Baltimore during the War of 1812. The words were written by an American patriot, F.S. Key, to secretly advise his countrymen that "Six a.m. visibility will be excellent, same as last night's sunset. Kill the limey buggers!" This referred to the invading British troops, who were finally vanquished and sent home warbling "Rule, Britannia" and "God Save the King."
4. The song with perhaps the greatest number of unanswered questions came from the fertile mind of Bob Dylan. His song, "Blowin' in the Wind," asked how many times before a white dove can sleep in the sand, how many times must the cannon balls fly, and how many times must a people exist before they're allowed to be free. Unless I'm mistaken, the answers to Bob's questions have not yet arrived, and the wind is still blowing like crazy.
5. "Who stole my heart away? Who makes me dream all day? Dreams I know can never come true, seems as though I'll ever be blue." The answer to those opening lines is not hard to guess. It's "You, you, no one but you." That 1923 song was written by Jerome Kern, Irving Berlin and Otto Harbach.
6. An open request or invitation to lovers, young and old, was extended by Bennie Benjamin and George David Weiss in 1950. It began "Can anyone explain the wonder of love?" The implied answer came a line or two later: "But now that you and I are sharing a sigh, we know, yes, we know."
7. Finally, a song with an animal in its title swept the nation when I was in college. The song asked, "How much is that doggie in the window, the one with the waggly tail?" It told of a girl planning a trip to California. She feared her boyfriend might be lonely in her absence, so she went dog-shopping. Critics labeled this song "cutesy" and "a throw-away" but it managed to give singer Patti Page rent money for years afterward.
Final note: In my fact-finding for this column I did not discover the names of any female lyricists. Possible reason: For many years Tin Pan Alley was pretty much a boys club. Happily, this is no longer true. But even in the old days there were exceptions. I immediately thought of a splendid lady poet, Julia Ward Howe. She brought forth a song that began "Mine eyes have seen the glory of the coming of the Lord." It went big in the 1860s. You can still hear it sung from time to time.