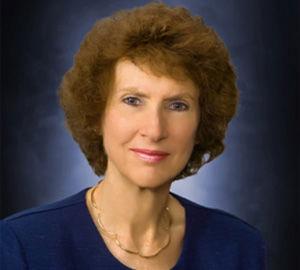 Our nation's 243rd birthday is near. It is time to put on the flag lapel pin, time to sport that red, white and blue tie or scarf, or enjoy an ice cold red, white and blue popsicle at an upcoming Fourth of July picnic! It is time to get your "patriotism on" — to think about what being patriotic means to you and your family.
Well, patriotism means a great deal to me and is especially fortified upon returning from international consulting assignments where my focus has been on enhancing democracies worldwide.
In reflection, patriotism started at the dinner table at my childhood home in Gulfport. Dinner-table conversations about current events, about my father's service to our country as a Navy pilot during WWII, and, when my then-future husband eventually discovered me and joined us for dinner, about his service in the Army during the Vietnam War.
I had the great honor to serve in the Florida Legislature for eight years. At the beginning of each legislative session, the opening ceremony would always involve an invocation and the Pledge of Allegiance to the flag. Nothing made my heart soar more than to be part of 120 legislators in the Florida House of Representatives standing with our right hands placed over our hearts while reciting the Pledge of Allegiance. It always gave me inspiration to carry on the "people's business" with vigor and determination for the rest of that day.
It is an honor to be the mayor of the city of Seminole, and when we convene to conduct the business of our citizens two evenings a month at 6 p.m., each meeting begins with an invocation led by a council member followed by a hearty recitation of the Pledge of Allegiance.
As an adjunct political science professor, I always made it a point to share a YouTube recreation of Frances Scott Key's writing of the national anthem during the War of 1812. To see this video and listen to the words is to really appreciate the soldiers who were under siege at Fort McHenry in Baltimore Harbor. The lyrics "By the dawn's early light," "through the perilous fight," "the rocket's red glare, the bombs bursting in air" — yes, the anthem reminds us that even after a hard-fought battle, and after the death toll was counted, our nation was still free, we had not lost the war, our national identity was intact, "our flag was still there."
As important as the opening ceremonies of government bodies, YouTube videos, Scout meetings, and classroom and civic club meetings are the discussions that we all have — certainly should occasionally have — around the family dinner table. With phones down, and televisions off.
Here are some (not all) ways that patriotism can flourish.
Encourage sons and daughters to share classroom subjects that focus on Americanism and highlight something astonishing learned in their history classes.
Always recite the Pledge of Allegiance with a strong voice, with gusto, standing tall with pride.
Always think we versus me. Volunteer in causes that make your neighborhood and community better.
Participate in a political or community cause — advocate for something!
Vote and be conscientious in researching the candidates and initiatives on the ballot, and be willing to serve on a jury.
Keep up with current events. Know what is going on in your city, your state, your country and throughout the world.
Be aware of the purpose of sacred national documents — the Declaration of Independence, the U.S. Constitution and the Bill of Rights. Join the military. Understand the significance of America's wars and conflicts.
As Americans, I believe it is our responsibility, our obligation, our great privilege, to be in the middle of the arena of public discussions and opinions, to read, to listen, to be knowledgeable, to understand the history of our country, to participate in open exchanges of ideas by being pleasant, by being patient, by being respectful of our friends we disagree with at school, at work, out in the community — and of course, discussing issues around the dinner table. At least once in a while!
Please pass the mashed potatoes, and God bless America!