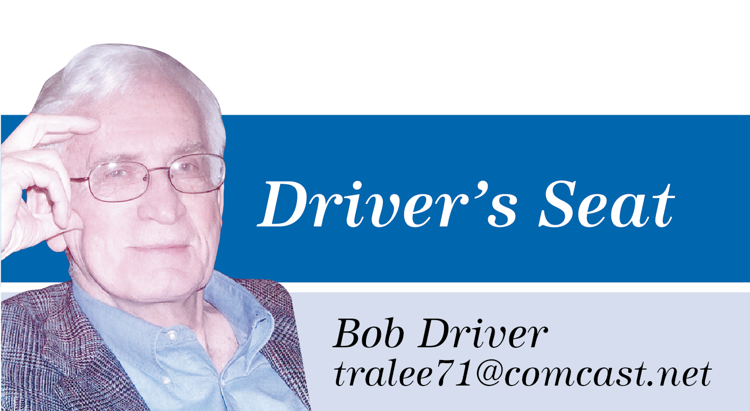 Merry Christmas, season's greetings, happy holiday and assorted other beneficent wishes to you at this time. Christmas Day is scheduled to occur this week, which means that the eight-week run-up will have reached its annual finish line.
I'm old enough to remember when Christmas advertising, shopping sales, songs ("I Saw Santa Smooching Mom Last Night") and other related activities didn't really kick in until Thanksgiving was past.
This is no longer true. Now, Christmas inklings can be discerned as early as the Fourth of July, if you read your magazines carefully. The unofficial but universally accepted liftoff date for Christmas takes place on Nov. 1, the day after Halloween.
That gives you and me almost two full months to get ready for the Big Day, right? By then all our outbound gifts will be bought, paid for, wrapped and ready to be opened, right? Our Christmas cards have been dispatched in plenty of time for delivery, right? And now we can completely relax and enjoy turkey, football, mistletoe and worship services without an ounce of guilt. Right?
If that describes you, congratulations. However, from what I hear, millions of well-intentioned people — for hundreds of reasons — won't have met the Christmas morning deadline. Which is okay. No one will be arrested or shunned.
In truth, you can bet that most — or many — of us would support the following proposal if it were enacted into federal law: "The Christmas deadline shall henceforth and forever be extended from Dec. 25 to March 1."
I believe huge chunks of our population already are practicing that policy. I'm one of them, as are other members of my family, and a number of my friends. They are relaxed, delightful persons to know, at least as the end of the year approaches. They may try to get some of the standard hoo-haw accomplished by Dec. 25, but they don't exude much sweat if some loose ends are still waving in the breeze on Dec. 26 and thereafter.
Has anyone ever written a thorough history of Christmas traditions as observed by Americans? I would assume so, but it would have to be updated every couple of years just to include the changes that occur in our nation and how we live. If Christmas 2019 has one dominant symbol, it may be cardboard boxes, delivered by the millions to homes, offices and other destinations by fleets of hard-working men and women. Will these folks finally replace Santa and his reindeer in our holiday lore? I doubt it. I hope not.
The boxes, of course, contain gifts. Do you know what happens to the empty boxes after they're unpacked at their destinations? I don't. I assume that many of them are recycled and shipped to the North Pole and Kris Kringle's workshop.
Two Christmas movies seem to be withstanding the onslaught of time's passage. One film series is based on Charles Dickens' "A Christmas Carol," with various accomplished actors portraying Scrooge. I've read that Dickens came to regret writing that story; it was so popular that his fans demanded he publish sequels of equal quality, and he just wasn't up to it.
The heartwarming "It's a Wonderful Life," with Jimmy Stewart shows up on several channels each year without fail. I first viewed it in 1946, and continued to watch it each year until the happiness valves in my tear ducts wore out. A great movie, and not a single "F" word in the whole thing. Can you imagine that?
Faithful Readers, I hope all your valves are in top shape, and ready for whatever 2020 may bring. No matter what, we'll make it. Merry Christmas to all!!!