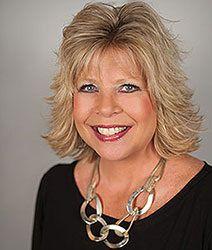 DUNEDIN — For several months now, the topic of conversation has been about code enforcement. There have been many schools of thought on the subject, but one thing is for sure, there has been an awakening for all of us.
The city of Dunedin has always been about compliance rather than collecting fees. However, with the recession (July 2008), so many people unfortunately lost their homes. And of course, the banks, which were under extreme scrutiny for loan practices, were not taking care of the many foreclosed properties, which resulted in mounting fines. This created a glut of problem homes all over the state, including Dunedin. Because of "due process," it has taken years to get these properties up to code. And if you ask the surrounding neighbors, it did not happen quickly enough.
In the meantime, the City Commission is relatively out of the picture in the code violation process. Code enforcement staff responds to the complaints, and if the violations are not brought into compliance, they send it before the citizen-led Code Enforcement Board. The board makes determinations based on laws, many of which are state-driven, advice from the city attorney and the property owner's good-faith efforts to comply. The only time we are even made aware of a case is if there is some sort of settlement negotiated, which in most instances, is dramatically reduced from the original amount and several years after the case was opened. It is truly a very independent process.
The process and procedures from start to finish have been in place for decades and are similar to almost all cities in Florida. Frankly, I doubt anyone has taken a look at it for a very long time. This is where we can and should do better. We have heard everyone's feedback from far and wide, but Dunedin residents are the most important to us. We are here to represent you. What we have heard is this:
• Keeping our neighborhoods vibrant and well-maintained is important.
• Our focus should be on compliance, not punishment.
• Compliance can be achieved in many ways and fines should not be the only way
we accomplish it.
• We are a friendly town that cares about our residents and our actions need to reflect that.
• Homeowners have property rights, but so do their neighbors.
• Common sense should be used in how we work with folks.
As good leaders, we recognize that when you get national attention on something that seems to be an everyday city process, it is time to re-evaluate how you do it. And that is just what we are on the road to do.
While the complete plan is not quite formulated, I thought you should know the kinds of things we are looking into:
• Hiring an outside expert to come in and examine our processes and procedures from top to bottom.
• Reviewing fines to see if non-life-threatening items can be capped.
• Working with outside nonprofit groups to help residents come into compliance on code violations.
• Allotting more money toward our own contractors to assist in code compliance.
• Fine amnesty programs.
• How we process code enforcement case hearings.
• Empowering our staff to work with folks as needed.
Everything is on the table!
We are also very lucky to have our city manager, Jennifer Bramley, on board. She has been in planning, development and code enforcement for 30 years. She brings a wealth of knowledge on best practices and has no subtle bias on how we currently do things.
This certainly is not a comprehensive plan in any way, but we have heard the concerns expressed and we are taking it seriously. We love Dunedin and I have often said, "What makes Dunedin special are her people." Code compliance is important to maintain the integrity of our neighborhoods, but when dealing with our fellow neighbors, compassion, heart and balance have to be a part of the process, too.