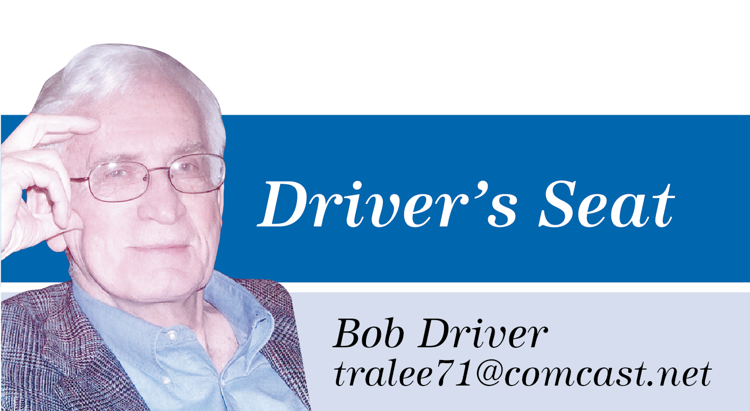 ...songs that made the Hit Parade." Do you recall that theme song from "All in the Family"? If so, you're fairly long in the tooth. But if you remember the actual Lucky Strike Hit Parade radio and TV shows of the 1930s to 1950s, you may be getting as ancient as I am.
The format of the Hit Parade was simple. Each week, a polling group surveyed the 15 most popular songs in America. Listeners were invited to guess what they felt would be the top three songs. They submitted their choices to the show. During each Saturday night broadcast the names of the winners would be announced. Each winner's prize? What else: a carton of Luckies.
The radio production aired from 1935 to 1953.
A TV version lasted from 1950 to 1959. Both formats employed a total of 19 orchestra leaders and 52 singers or groups. Country-western songs were rare, although one night in 1939 Roy Acuff's "Wabash Cannonball" was heard.
What finally drove the Hit Parade off the air? According to one source, it was the influence of Elvis Presley and songs such as "Hound Dog" and "Blue Suede Shoes." The show's singers simply could not render such songs in a style convincing to teenagers of the late 1950s.
I'm not sure what triggered my recent memories of the Hit Parade, but I found myself wishing a similar radio or TV show existed today. The music industry was easier to keep track of in the old days. There were only a dozen or so big bands; a few crooners (male and female) dominated the charts; we didn't have iPhones and YouTube. The average jukebox contained 90 percent of the worthwhile songs.
However, on the down side, the Hit Parade's sponsor, Lucky Strike and the American Tobacco Co., were synonymous with destructive behavior — smoking endless cigarettes — that resulted in millions of deaths from lung cancer and other diseases.
Another negative I recall: songwriters were free to make jokes about overweight people. Today, I can't imagine songs such as "Mr. Five by Five" and "She's Too Fat for Me" staying on the air more than a day or two without being blown away by the obesity watchdogs.
Another memorable radio program of the good old days was broadcast each Sunday night. It was Manhattan Merry-Go-Round. Like the Hit Parade, it served up the top tunes "sung so clearly you can understand every word." The era's emphasis on lyrics was also backed up by a number of magazines that published the words of every popular song you were likely to hear.
Today's music fans don't need shows like Your Hit Parade. We've got all the words and music we might want, right at the end of our arms, coming from our iPhones and other gadgets.
Can popular songs capture the history of a nation? I would think so, and in my next life I plan to write at least one book that does that job. I'm sure such treatises have already been written. Our wars have produced tunes such as "Over There" (WWI); "Praise the Lord and Pass the Ammunition" (composed within days after the Japanese attack on Pearl Harbor); and "The Story of Private Roger Young," which told of WW2 fighting in the South Pacific. In England, as Nazi bombers tried to obliterate entire cities, Vera Lynn's "The White Cliffs of Dover" kept hope alive in the hearts of millions. At last report, Vera is still with us, at age 102 or thereabouts.
The sadness of the Great Depression was captured in "Brother, Can You Spare a Dime?" The end of the Prohibition Era coincided, more or less, with "Happy Days Are Here Again." As U.S. presidential election campaigns have lumbered past us, I've waited (to no avail) for an enduring political song to start (and keep) our pulses racing. Perhaps the 2020 race will produce a suitable classic. I can hardly wait.