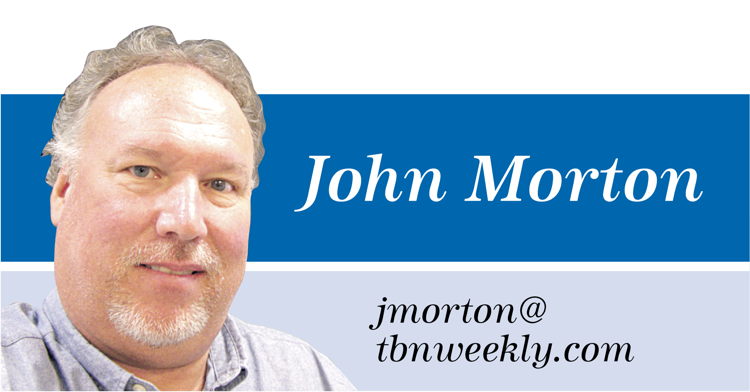 There he stood, his purple guitar in hand, singing "Purple Rain" as it rained.
The Super Bowl halftime performance by the artist formerly known as Prince in 2007 in Miami remains the standard.
Michael Jackson's 1993 over-the-top performance at the Rose Bowl kicked off (clever, eh?) the era of big-name halftime shows – a far cry from two college marching bands providing the entertainment at Super Bowl I.
Wacko Jacko's gig also marked the first time for what would become an annoying and contrived practice of having a bunch of people race up to the stage and surround it. In that case, it came in the form of several hundred children. Oops.
Today, the halftime show guarantees more than 100 million viewers and plenty of scrutiny. People tend to rank the show, the commercials, and the party platter above the game itself. Call it the New England Patriots effect.
So, come Sunday night, the pressure is on. Members of Maroon 5 may know their colors and may know how to count, but short of the ultimate wardrobe malfunction by singer Adam Levine I can't see Sunday's halftime show being anything memorable. The world will finally learn if he has the moves like Jagger, like he so boldly claims in song. If they bomb, you might as well call them Marooned 5.
So, Adam, you'd better be Proactive. And I hope just you enjoyed the first acne-related joke of my writing career.
I've had the privilege of attending several Super Bowls as both a fan and a sportswriter. My first came in January of 1983, also at the Rose Bowl, with my father. It was the first Super Bowl to feature special cards that everyone held up in a choreographed manner, capturing the sun and creating an amazing colorful and glimmering spectacle for the viewing audience. It was called the "KaleidoSUPERscope" and the event was akin to how it felt being part of the wave for the first time. Fortunately, the card trick has mostly vanished. If only the wave would also wave goodbye.
The Dolphins and Redskins battled that day, and I don't think Donald Trump was there because Washington was far from shut down (ha!).
(Note: My boss asked that I not write about Trump. So that's my passive-aggressive comeback).
Who was there was Redskins owner Jack Kent Cooke, sitting right in front of us! After his team won its first world title, he passed out the stogies and invited everyone around him to a party in the Hollywood Hills. We never did find the address, leaving me forever wondering how my fate could have been different. For example, it could have been me who met Kris Kardashian and would today be writing to you as Jane Morton.
Anyway, Tampa Bay, we're up soon. We host our fifth Super Bowl in February of 2021, so we have two years to make sure our halftime show is a doozy. Who should we put on stage? While you nibble on that question, allow me to introduce you to Cristian Feher, owner of Clearwater-based Tampa Bay Chef Services. I asked him to conjure-up the ultimate Super Bowl halftime party feast, and here's what he came up with:
"I would make juicy Wagyu beef burgers, put them into brioche slider buns with caramelized onions, hearty grain mustard, and melted Brie.
"Then I would make my signature soy-marinated 'sushi wings' by deep frying them until perfectly crispy, and then I would drizzle them with mayonnaise, gochujang sauce (which is sweeter and more complex than Sriracha), and teriyaki glaze, and then I'd garnish them with fresh tobiko, toasted sesame oil and finely chopped scallions.
"I would add my fall-off-the-bone BBQ pork back ribs, braised with my secret blend of spices, and caramelized with a barbecue sauce made of ketchup, molasses, garlic chilies and sweet Chinese hoisin sauce.
"I would also serve nachos chips slathered with a rich Mornay cheese sauce with chunks of Maine lobster meat sprinkled with smoked trout roe."
Wow. Great advice, chef Cristian. And for those who plan to give that a try, please note that my email address is at the bottom of this column. Let me know what time I should arrive.
But back to the halftime show.
We here in Tampa Bay have a solid Super Bowl-performance reputation to protect. We are home to the best national anthem ever, albeit pre-recorded, when Whitney Houston lip-synched it at the Big Sombrero before Super Bowl XXV. Aerosmith shined at Raymond James Stadium during Super Bowl XXXV and then Bruce Springsteen rocked in out at Ray Jay at Super Bowl XLIII. During his show, he famously demanded that we "Step away from the guacamole and put down the chicken fingers."
No way. You already know I don't listen to my boss, so that goes the same for The Boss.
I like the idea of the show reflecting upon the local people and culture. The NFL has tried that in the past, going with Motown and Blues themes in Detroit and New Orleans, respectively. Atlanta, home to Sunday's game, is home to hip-hop, but with the Colin Kaepernick kneel-down issue still burning it seems performers within that genre weren't hip to the idea of signing up. Atlanta wrapper Big Boi will be part of the show Sunday, but at the risk of being labeled a sellout. He did, however, demand that the NFL donate to a cause promoting racial and social equality before he agreed. We'll see how this plays out.
As for our Super Bowl show, let's start out with hometown musicians of fame. Of course, had we not lost Tampa-born Mel Tillis a little more than a year ago, we wouldn't even be talking about this.
Southern-rock gods The Outlaws hail from Tampa. We could surround the stage with the craziest people we know – that's right, our in-laws!
Or, is now the time to put Clearwater's Brooke Hogan on the big stage? She could finally issue that much-needed apology to the whole world!
Saxophone player David Sanborn is a Tampa guy. Had we not lost the great George Michael, a duet of "I Want Your Sax" would have brought down the house. Or maybe Weird Al Yankovic could come through on that.
Robin Zander has lived in Safety Harbor for more than 20 years. A member of the Rock 'n Roll Hall of Fame, putting him on display would be far from a Cheap Trick. It would be a delight.
OK, let's go in another direction. What is Tampa Bay known for? The answer is cigars, traffic, and Gasparilla.
Would Pink Floyd reunite and play "Have a Cigar"? Could Steve Winwood put Traffic back together? Or, and please forgive me for this, how about Florida's own 2 Live Crew dressed up as Ye Mystic Krewe?
Oh, I've got it! Tampa is also known as the lightning capital of the world, and our stadium already has built-in cannons. That could only lead us to one band: AC/DC. "Thunderstruck" could be the opener and the 21-gun salute on "For Those About to Rock" would be amazing.
Better yet, AC/DC has never performed at a Super Bowl. Researching this online, I see a petition went to the NFL to have them play at Super Bowl 50 but it fell on deaf ears (loud-music pun intended).
Let's start a new one. Let's let the lads, who know all about Australian rules football, rule American football for one night.
It's either that or it's Thomas Dolby performing "She Blinded Me With Scientology." You've been warned.