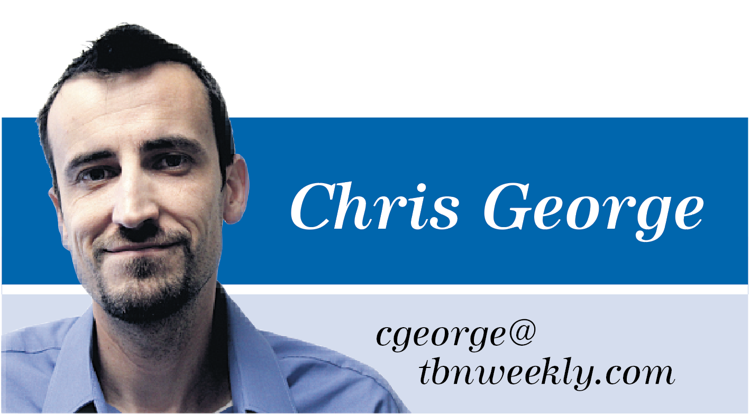 Driving around Pinellas County has become borderline unbearable the past few years.
Pinellas is the most densely populated county in Florida with about 3,347 people per square mile, and, as the population continues to soar toward the 1 million mark, the congestion is only getting worse.
The roads didn't always feel so congested, though.
At first, it was only when the snowbirds or school buses flooded the roads did it feel like I was stuck in some sort of asphalt-covered mud.
But now, it's year-round. Everywhere.
Transportation planners would have you believe the problem can be solved through major transportation projects, mass transit upgrades and improved safety measures.
Nonsense!
Do you want to know what the real problem is? The problem at the root of my driving misery?
It's you. That's right, it's all the drivers out there who aren't me.
Distracted drivers, impaired drivers and those drivers who feel the need to speed to the next red light (you know who you are) are wreaking havoc on traffic flow.
So, my solution is simple. Get rid of the drivers. All of them.
What's that you say? Despite my impeccable driving record, I have no authority in this matter. I'll look into that, but, in the meantime, let's just start with some buses.
Clearwater Beach, for instance, is looking to test an autonomous bus along Mandalay Avenue.
As reported recently by Tampa Bay Newspapers reporter John Guerra, who will get to keep his driving privileges (look, the man bought me an entire pack of K-cups recently), the demonstration of the 12-passenger self-driving vehicle, if federal funding is approved, would run between October and January, before winter tourist season kicks in.
Someone also would be onboard during the 1-mile test route just in case something goes awry — you know, think the cult classic Horror flick "Maximum Overdrive."
Officials say the bus has some limits, though.
It only runs about 12 mph, which is still faster than I can drive through most of Clearwater, so no big deal there.
It also can't negotiate the traffic circle on Clearwater Beach, but, seriously, how many people can?
Orlando, Jacksonville and even Gainesville are also giving them a go.
For those who believe a world of driverless vehicles in the not-too-distant future is still a work of fiction, you might want to check out what's happening in Tallahassee at the moment.
One of your own representatives, Sen. Jeff Brandes, R-St. Petersburg, has a bill working its way through the Senate that contains phrases such as this:
"A fully autonomous vehicle may operate in this state, regardless of whether a human operator is physically present in the vehicle."
Senate bill 932 is just one piece of legislation that is laying the groundwork for the future of autonomous vehicles in the state.
It also defines insurance requirements, authorizes the Department of Transportation to conduct pilot programs to explore innovative transportation technologies, and allows the Florida Turnpike Enterprise to fund, construct and operate test facilities "for the purposes of improving safety and decreasing congestion for the traveling public."
So, basically, the state is willing to spend your own money to find a way to keep you from behind the wheel.
A road packed with driverless cars may not be happening tomorrow, a year from now or even a decade from now, but it will be happening.
So, get used to the idea, sit back and enjoy the ride. At least that's the idea.