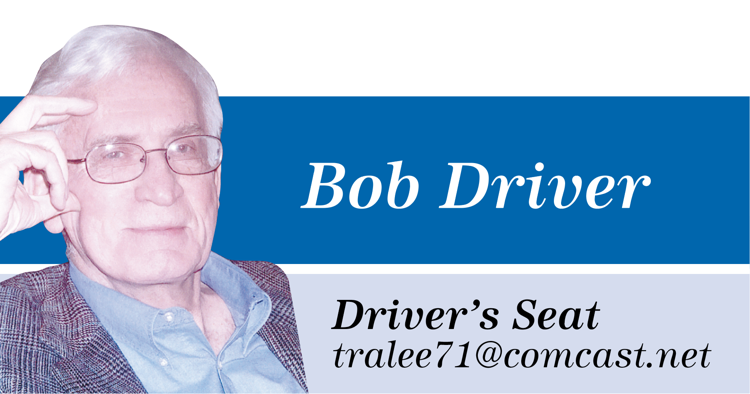 As most of you are aware, only 87 weeks remain until the next presidential election. So, you and I better get started studying the issues, getting to know the candidates and becoming the informed, dedicated citizens that all Americans (including legal immigrants) wish to be. Here are a few related points:
1. Election Day will be Tuesday, Nov. 3, 2020. It will be the 59th quadrennial election to be held in our history. "Quadrennial" is from a Latin word meaning "Thank God this madness will cease for another four years."
2. Actually, we won't really vote for the presidential candidates. We will vote for members of the electoral college. They will then cast ballots for the president and vice president, unless by then House Speaker Nancy Pelosi has succeeded in abolishing the college on grounds of several states being under-populated and thus unworthy of being counted.
3. Primary elections for major parties will be held from Feb. 11, 2020, in New Hampshire, to June 16, 2020, in Washington, D.C. In addition, there will be a gamut of political caucuses, pretty much held by anyone who can round up enough attendees. The word "caucus" comes from a Native American word "cawcawwassough," meaning "one who pushes" or a "promoter." That sounds about right to me.
4. As I write this column, the big news is the recently released Mueller report. Republicans throughout the land are celebrating with "No collusion! No more indictments!" cocktail parties. Democratic leaders are preparing to impeach President Trump for non-collusionary crimes. They (the Democrats in the House of Representatives) will almost surely form a study group to determine whether a sitting president (i.e. Mr. Trump) can govern while sitting in a prison cell awaiting trial for obstructing justice.
5. About 15 Democrats have announced their candidacy for the White House. By this time next year there may be 15 more. This will add to the burden of concerned Americans (this includes you and me, of course) to memorize each candidate's name, age, place of birth, and so forth.
By the time this column appears in print, former Vice President Joe Biden may have become a candidate. Joe and I were born about 20 miles apart in northeastern Pennsylvania. He hails from Scranton, and I came from Tunkhannock, a small town whose name (in Native American dialect) means "neighbors of Joe Biden."
6. When complete, the field of Democratic candidates will contain as varied a collection of Americans as has ever set their sights on the highest office in the land. There will be Caucasians, persons of color, women, men. newcomers to politics and persons already serving in Congress. This variegated assortment will give each of us a chance to vote for the candidate of our choice.
However, a big question will be hanging out there as the primary candidates slug it out enroute to the Democratic convention in Milwaukee from July 13 to 16, 2020. The question: out of this crowded Democratic field, will there emerge one or two contestants sufficiently attractive, dynamic, experienced and battle-ready to defeat Donald Trump? Even if in November 2020 Trump is under indictment or threat of impeachment, he will be the GOP candidate. His party does not have anyone gutsy or suicidal enough to challenge him. And he will still have his voter base, the American men and women who don't care whether Trump is the devil incarnate or the second coming of Christ.
But I could be wrong. Politics, like life and dice, is subject to change.
7. One thing that will not change in the next 19 months is the slavish addiction of our major TV networks to covering almost nothing except our national politics. If a moon-sized comet from outer space were to slam into Asia tomorrow, news coverage of that event by ABC, FOX, CBS, NBC and MSNBC would play second fiddle to the upcoming presidential election. As days pass, I increasingly rely on PBS, BBC, Newsy and a few other outlets for world news. I'm even getting close to understanding what is Brexit, and why.