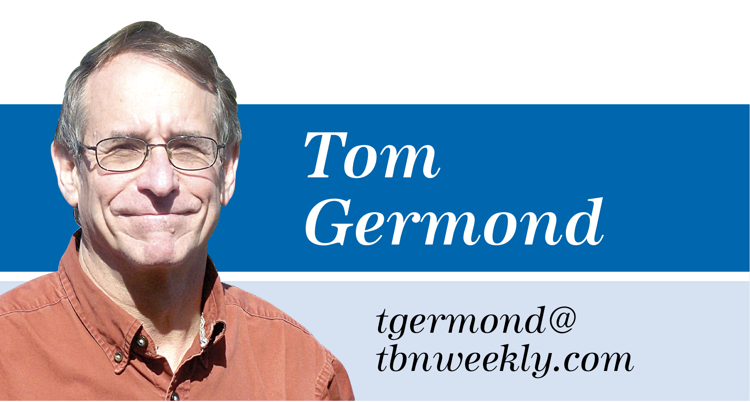 It is said that more books have been written about the Civil War than any other event in American history.
I think I own about half of them.
Pack rat extraordinaire, I've decided that I must get rid of some stuff, including some books I've never even opened.
I'm off to a slow start. I donated four books on the Civil War to the Largo Library bookstore, including one that weighs more than a Civil War cannon.
Four down, dozens more to go. Same goes for clothing that has been in my closets for decades. To this day, I'm not sure why as a cub reporter in Vero Beach in 1978 or '79 I thought I needed a trench coat. Probably saw one Bogart or spy movie too many. Or had one too many drinks before I shelled out $78 for the godawful garment, which also weighs more than a Civil War cannon.
A couple of years later, when I wore it to my newspaper office in Winter Haven, one of my grizzled older editors couldn't resist commenting on my choice of attire that chilly morning.
"Where are you off to today, Tom? Berlin?"
"Funny, Bob."
Only time he took the cigarette out of his mouth was when he talked.
I think I've worn spy coat once since then — on a skiing trip to France in the early 1990s. The darn belt buckle kept setting off the buzzer in the security portal at the airport on the return trip. Thought I'd never get on the plane.
Besides the spy coat, I have plenty of other clothes I never wear: long underwear, insulated socks and various caps — such as one a friend bought for me from the Newseum in Washington, D.C., that came with an inscription on the brim: "Trust me, I'm a Reporter."
I also have monogrammed cuff links that I got for a Christmas present in 1969 or 1970. Wore them once. Interested? Submit a bid to my office email. No phone calls, please.
Coins? Have a bag full of foreign currency — most of it European, some from countries that may not exist anymore.
I also have souvenir coins I inherited from my father and other family members, notably one from the "Port of Duluth Seaway Celebration, July 9-14, 1959." The description also says, "Where the Seaway Begins."
Guess the coin was the brainstorm of the ministers of tourism spin to commemorate the opening of the St. Lawrence Seaway. If you ever go to Duluth, particularly in the winter, you'll probably agree that there's not much to celebrate — except the city's cold front event in February. Bring your long underwear.
Back to my inventory. In assessing what I should keep, burn or bury, I also have found old maps, an outdated passport, a tie tack decorated with a sprinkler, business cards from people who I presume are still living, keys to who knows what, football trading cards, James Bond trading cards and inoperable watches.
Of course, I've kept family memorabilia. My favorite is a letter in the 1960s to my father from a co-worker at the Duluth News-Tribune, asking Dad to visit him in Duluth again so they can "bend an elbow."
But my books remain the biggest challenge. Can't part with the works of the late, great Lewis Grizzard, an Atlanta Journal-Constitution columnist whose "If I Ever Get Back to Georgia, I'm Going to Nail My Feet to the Ground," and other books that rile the PC police.
In his own words, Lewis was one "the only person from Moreland, Georgia, who ever made the New York Times Bestseller List. … I'm the only person in Moreland, Georgia, who ever HEARD of the New York Times Bestseller List."
Sorry, got on the wrong page again. Anybody out there still play racquetball? Don't think I can bend my knees enough to enjoy the game again. Bending elbows is hard enough. My body says no. My ego says maybe. So, my war club gets to stay in my spare bedroom closet.
Not sure what I want to do with awards, plaques and old newspapers. My greatest fear is one day I won't be able to remember why I have them.
Until then, I guess I'll get rid of stuff a little at a time. Maybe not the spy coat. I'll need it to stay warm if I ever get back up to northern Wisconsin to visit relatives and bend an elbow with them at the Woodpecker Bar in Rhinelander, Wis.
On my bucket list, cousin Bruce; I swear by it.
Trust me, I'm a reporter.