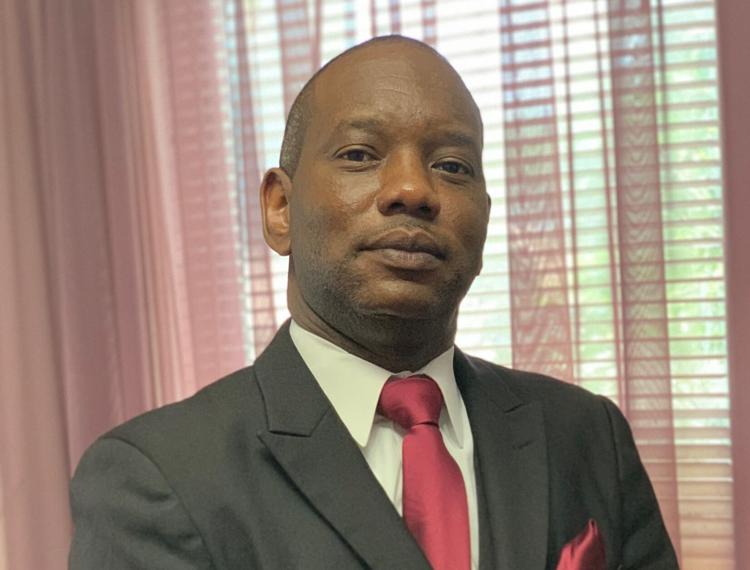 Help finally has arrived for veterans facing tough personal issues that thrust them into a criminal justice system designed to punish lawbreakers rather than provide assistance to those who served their country and are struggling. I am one of those veterans who was struggling and faced potential jail time. That should no longer be the experience for most veterans, thanks to a new federal law sponsored by Rep. Charlie Crist of St. Petersburg.
Most veterans — particularly those who served during the eras of Vietnam, the Gulf War and the war on terrorism — know when you are under fire, you call in for support. Now that support in dealing with the judicial system has come from Crist, D-St. Petersburg.
Crist's Veterans Treatment Court Act of 2019 was recently signed into law by President Donald Trump. The law establishes the Veterans Treatment Court Program in the Department of Justice. It will provide grants, training and technical assistance to help state, local and tribal governments develop and maintain veterans treatment courts. To help cover the cost, Crist also secured $23 million for veterans treatment courts in 2019 and another $30 million in the House's Commerce, Justice and Science appropriations bill for Fiscal Year '21.
The first veterans treatment court was established in Buffalo in 2008, and Florida's 6th Judicial Circuit that covers Pinellas and Pasco counties created one in 2013. These courts provide counseling, care and support to veterans facing challenges such as mental health issues, substance abuse and homeless — veterans who may otherwise wind up in jail. In these uncertain times, it's even more important for veterans who have scars that may be hard to acknowledge to be treated with dignity and respect when they need help rather than a jail sentence. Sometimes veterans are even unaware of the scars that leave them vulnerable and can come back to haunt them for years. .
I was one of those vulnerable veterans looking for help. One night during a very difficult time in my life I was arrested and faced serious jail time for what I thought was a misunderstanding. I had to think about what I would do. I can't lose my home! I can't lose my livelihood! I have to be here for my children! Then I was told about a special court for veterans. The court was called Veterans Treatment Court, and that the court assists veterans with substance abuse problems. The first thing I said was, "That doesn't apply to me!" I thought that I was not a good fit to be in that court, but I was wrong. I was wrong on so many levels.
I remember my first court appearance. I was confident and cocky, because I knew my attorney would make it all disappear. Boy, was I wrong. Pinellas-Pasco Circuit Court Judge Dee Anna Farnell let me have it decently, and I remember walking out mumbling under my breath about all the stipulations she required. I was required to complete six months of substance abuse and attend meetings three times a week from 5 to 9 p.m. Then I was required to take anger management courses and parenting courses. All I could say was, "All of this for a misunderstanding?" The misunderstanding was my own misunderstanding. Being required to take these courses and being forced to participate in Veterans Treatment Court allowed me to see that I abused alcohol when I became upset. It was something I never realized and would have never acknowledged to anyone.
For veterans like me who are facing challenges and need help, the support is coming from Crist who introduced the veterans treatment court legislation and from Trump who signed it into law. It will expand veterans treatment courts all over the United States — helping veterans like me.
How has this program changed my life? Realizing that I had a problem allowed me to find a solution, Finding the solution allowed me to heal and get better, and getting better allowed me to form better relationships and support systems. That leads to a more productive life.
It's never easy admitting you have issues, which is why most individuals who have served in the military suffer in silence from so many things, but we no longer have to suffer when we deal with the criminal justice system. With the expansion of veterans treatment courts championed by Crist, there finally will be more help and support for veterans throughout the nation.